7 Things To Keep in Mind Before Signing a Rental Contract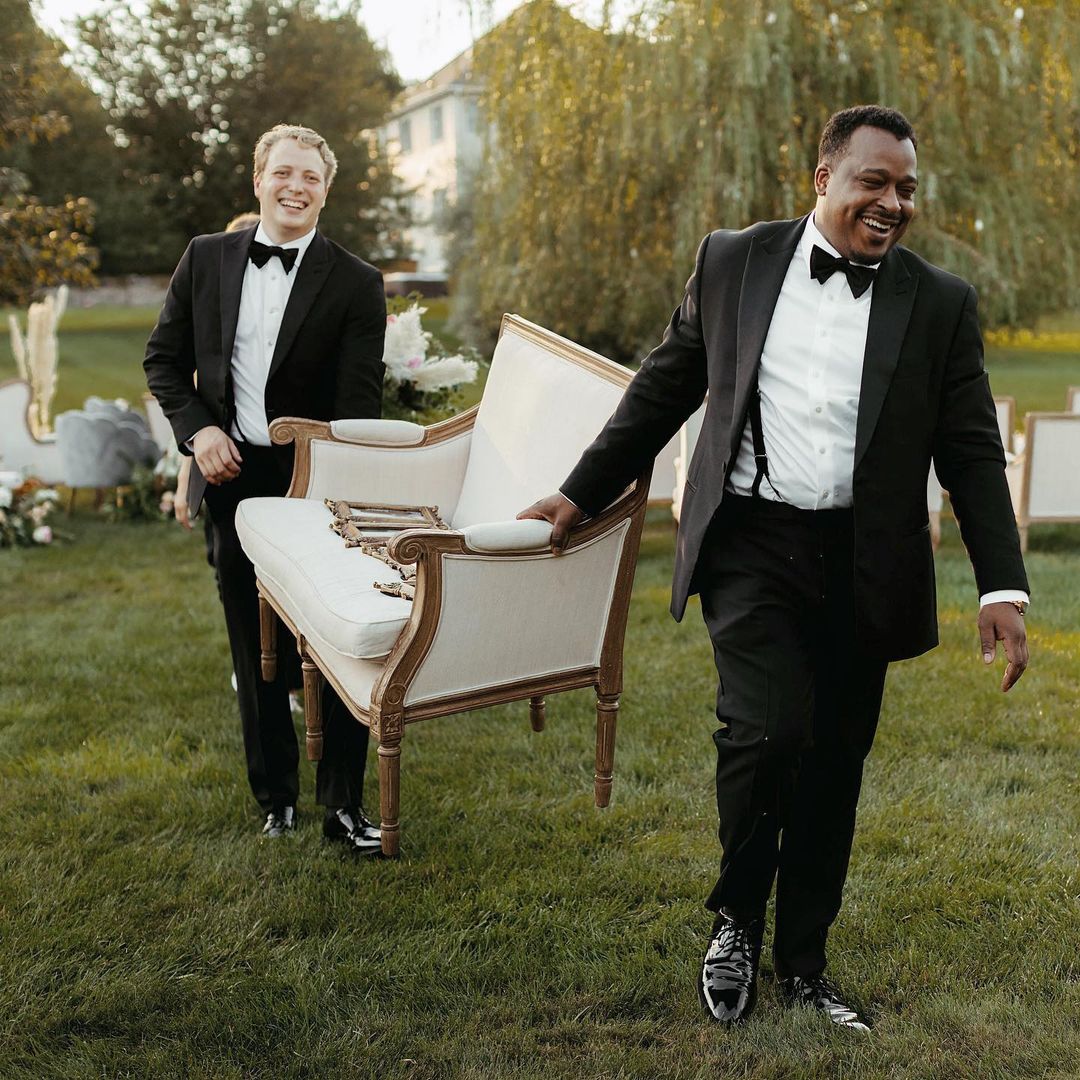 If you've been engaged for more than a minute, you understand just how expensive weddings can be. And unless you're planning to run off to Vegas with just the clothes on your backs, the costs associated with all the big day details can add up quickly. So give your wallet a break by renting some of your wedding essentials! But before you sign on the dotted line, here are 7 things you'll want to keep in mind before you hand over that rental contract...
1.
Know who you're working with.
Do your research to learn more about the rental company you're hiring for your event. Having gone through the wedding planning process myself two years ago, I know first-hand just how important the investigative phase of the process is. Don't pick the first vendor you speak with, make sure to do your homework, and search for vendor reviews from previous clients. Many business Facebook pages allow clients to leave reviews, so this could be a great place to start!
2.
Make sure the contract is easy to understand.
Rental contracts shouldn't be confusing or hard to read. If yours is, that may be the first sign to take your business elsewhere. At Two of a Kind, we only include the important details you NEED to know and leave out all the fluff. As a rental client, the key things you should know after reading your contract include: how much your deposit is, when it's due, and if it's refundable (just in case you need to cancel before your event). Since you're probably planning your wedding several months in advance, it's not fair to be asked to pay your rental invoice 100% upfront. Circumstances and needs may change and the rental company should understand that.
3.
Plan a walk-through of your venue before you commit.
Before you sign anything, make sure you have a firm understanding of what your venue can and cannot accommodate. I've seen quite a few small studio spaces transform into grand dinner parties overnight, but large tables and bars wouldn't fit in those spaces. Make a note of how big (or small) the venue's freight elevator, staircase, and doorways are so you can figure out what types of props and furniture rentals will fit. Also, ask the venue coordinator if there's a loading dock for the rental company's delivery truck, or if they'll have to park on the street. Make at least one venue visit before you start thinking about renting anything.
4.
Ask for a delivery quote.
A lot of rental companies pad this fee and overcharge clients. When I was planning my own wedding, I asked for delivery quotes from quite a few companies and I was shocked by the range. While it's not inexpensive to move furniture and props around town, it's also not fair to overcharge for the service. Protect yourself by asking for specific breakdowns when it comes to any delivery quotes you're given. You should know how many people will be involved in the delivery and how long it will take from start to finish. To bypass expensive delivery fees, ask if you're able to pick up the rentals from their warehouse yourself. For smaller rental orders, that's often the most cost-effective option.
5.
Discuss the set-up and breakdown details.
It can take hours to remove packaging from rentals and properly set them up for an event, and it can take even longer to pack everything back up. So make sure you clarify with your rental company if they'll provide that service or if you'll need to rely on your event planner. Keep in mind that if you think it will take three hours to set up a truckload full of rentals, it most likely will take much longer, like four or more.
6.
Think about prop styling.
Once you have your props and furniture needs figured out, the planning isn't over. You need to think about where you'll put those apothecary jars, how you'll hang those oversized lanterns, and what's the best way to display those wooden pedestals. If you don't have a creative eye, it's a good idea to talk to the rental company to see if they'll arrange your rental decor for you. This usually comes at a small extra fee, but it's always worth the money. If you have a vision in mind but aren't sure how to bring it to life with the rentals you booked, ask the rental company if they provide that service as well.
7.
Remember to handle with care.
Throughout your wedding, make sure your rentals are handled properly to avoid damaging or breaking them. Of course, mistakes happen, so check with your rental companies to see how they handle any damages. Some places suggest that their clients buy insurance to cover all damages, but others simply ask clients to pay per item damaged. Understand the nature of the rentals you're booking and the materials they're made of; if you're renting fragile items, triple-check that your team is able to keep them out of harm's way throughout the event.
-By Krista Li
Krista Li is the founder of 
Two of a Kind
, an event rentals service in New York City. She launched Two of a Kind after having gone through the wedding planning process herself. She realized there was a hole in the market when it came to trend-forward yet affordable rentals. From what started as a daydream during her own wedding planning has now turned into to a whole team! Check out what their team has been up to 
here
.
More like this