10 Reasons You Won't Regret Hiring a Videographer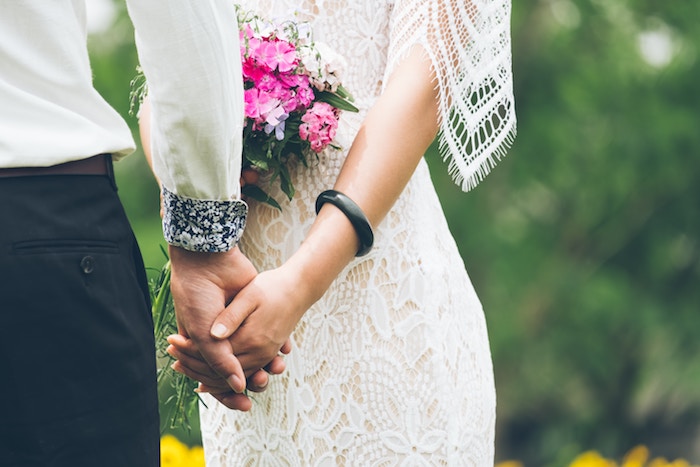 Sure, hiring a videographer is an expense you have to factor into your big day budget (just like any other wedding vendor), but many couples feel that footage of their wedding day is priceless. If you can't wait to curl up on the couch and watch your ceremony on repeat or to email blast the reception to your family and friends (hey, you worked HARD on that first dance), then hiring a videographer is an absolute must. Here are 10 reasons why you won't regret this decision...  
1. Because hearing your beloved speak his or her vows is so special...but standing at the altar is so surreal, there's a good chance you won't really catch the words the first time around! 
2. So you can listen to the toasts again and again (and again). 
Even if your dad started in on embarrassing childhood stories or your maid of honor was a little (OK: a lot) drunk, the sweet things they said and the way they said them are best captured on video. 
3. Because you've spent so much time practicing the choreographed flash mob, you're going to want to be sure it's perfectly captured. (And even if you skip the flash mob, your first dance is going to be ahhhhhh-mazing.) 
4. To see the looks on your guests' faces during those magic moments. Your aunt's smile as you first stepped out to walk down the aisle, grandma wiping a tear from her eye when you said "I do"...you'll be so wrapped up in the day that you're bound to miss things, and it's great to be able to relive them. 
5. Because no matter how many times you remind people, they always forget to turn their iPhones horizontally before hitting record...meaning you're going to be flanked by the dreaded black bars as you say your vows. 
6. Have you ever watched an 8mm wedding film from the 1950s? It's amazing. In 60 years, people will be saying the same thing about the antique YouTube collection in the National Archives. 
7. Forgive us for being macabre but....videography is a beautiful way to capture sweet moments with family members who will soon pass on. 
8. So you'll always have something extra-awesome to share on #ThrowbackThursday.
 9. Because videographers know what they're doing...and by playing with speed, music, and voiceover, they can create a beautiful wedding keepsake that takes you right back to one of the best days of your life. 
10. So your future children can cry at your vows and laugh at your choreographed flash mob first dance.  
More like this