Travel
22 Unique Destination Wedding Ideas That Will Make Your Ceremony Unforgettable
Exclusive access to expert wedding planning advice and resources from top industry professionals.
Just like any other wedding tradition, destination weddings fall in and out of style every couple of years. However, unlike a good relationship, a destination wedding is really about the destination and not so much the journey. 
It can be easy to write off a ceremony happening in Napa Valley or Hawaii as cliché and overdone. However, we live in a big and beautiful world, and we think it's time for a little bit of perspective. Instead of sticking to the same old Top Ten list of destination wedding ideas, we've decided to show you some new wedding locations that might inspire your new wedding vision board. 
These destination wedding ideas are in no particular order because, really, how can you rate such perfection? Whether you want to stay in the United States or find another country to host the perfect destination wedding, we have plenty of wedding ideas for you. You may have heard of some of them, but we are sure you have never encountered anything like this before.
So if you're looking for destination wedding ideas that are anything but boring, take a peek at these 22 unique locations around the world. From Fiji to Ohio, we've selected the best destinations for weddings that are truly out of the box! So go ahead, start daydreaming, and maybe call your wedding planner to start making plans for your incredible destination wedding day. All of these places can't wait to welcome you. 
1. A Tropical Affair in Cartagena, Colombia
Destination: Escape to the most historic and underrated colonial city in Latin America: Cartagena, Colombia.
Why Here: A picturesque ancient walled city nestled along the Caribbean coast, bursting with bright colors, amazing flavors, and culture, your wedding guests will be enchanted by the charm of this city. The entire city is incredibly walkable and features some stunning colonial architecture. Plus, if you feel like venturing out of Cartagena and are looking for a secondary destination, Isla de Barú and the Islas del Rosario have fabulous white-sand beaches and are just a quick boat ride away. We feel like the best destination wedding ideas have to have both culture and class, and Cartagena definitely has both. Your guests might find themselves not wanting to leave, and we can't blame them!
The Wedding Itself: Host an elegant affair at the Sofitel Santa Clara, a landmark 5-star hotel with amazing service and award-winning cuisine from Chef Dominique Oudin. The Sofitel Santa Clara was converted from a convent, and the Santa Clara ballroom (the former chapel) is the perfect venue for a chic tropical wedding gala. Whether you want a destination wedding with over 200 guests or an intimate celebration, Cartagena will offer you the best that you can find. 
2. Your Own Private Island Wedding on Peter Island, British Virgin Islands
Destination: Peter Island or, as it's otherwise known, 1800 acres of a pristine Caribbean island tucked away in the magical BVI.
Why here: Gather up to 130 of your closest friends and family members for a true "private island" paradise (complete with plenty of painkiller cocktails). Wedding packages on Peter Island feature options such as a private yacht charter from the airport or St.Thomas to your destination, meals, and all the beer, house wine, and liquor you and your guests could possibly drink included for five nights. If you're looking for a wedding destination that offers both privacy and party potential, Peter Island may be perfect for you. Plus, your guides will have all sorts of ideas of how you can fill the time before it's actually wedding time, even if that just means enjoying a cocktail on the beach with your guests. 
The Wedding Itself: Say your vows on any of their five beautiful beaches and allow the Peter Island wedding planning team to take care of any of your ceremony or reception needs. Whether it be pre- or post-nuptial, make sure you make time for an unforgettable couple's massage in an outdoor bohío overlooking the ocean. It's sure to be the best you've ever felt after a wedding party. 

3. An 18th-Century-Themed Wedding in Williamsburg, Virginia
Destination: Go back in time to visit Colonial Williamsburg in Virginia and have a destination wedding worthy of the history books! 
Why Here: Colonial Williamsburg offers all of the classic and timeless elegance of the 18th century while still offering a full range of modern amenities. If your list of destination wedding ideas includes some historical homages, Williamsburg is topping the list of your best options. Have your hubby-to-be and his groomsmen blow off some steam at the educational musket range while you and your flock of merry 'maids enjoy a 17th-century Detoxifying Herbal Wrap & Hot Stone Massage or the 18th-century Colonial Orange & Ginger Scrub & Massage at the Spa of Colonial Williamsburg. You might find that you want to return every year for your anniversary! 
The Wedding Itself: Make a grand entrance via horse-drawn carriage as guests marvel at your dress—we definitely think this is a welcome opportunity to go vintage! Get married on the Social Terrace to admire the expansive grounds and then hold your reception in the Regency Dining Room. Colonial Williamsburg is a wedding destination that can accommodate any type of ceremony you want and is sure to make you feel like the lady that you are. 
4. A Design-Your-Own Experience in Cancun, Mexico
Destination: Sandos Cancun Luxury Resort is an all-inclusive experience in Cancun, Mexico, that will welcome you with open arms and maybe a signature cocktail or two for a destination wedding weekend of your dreams. 
Why Here: Sandos Cancun has a wide variety of wedding packages that will allow you to pick and choose to create the destination wedding of your dreams. No more worrying about getting on a plane and being disappointed when you get there; Sandos will work with you to make sure that every piece of your wedding day is perfectly accounted for. Plus, they will work with you to give you a discount on your wedding package price based on the number of rooms you are booking for guests. This is one time where it pays to have a big guest list—everybody is welcome! Cancun is a popular destination for weddings, but we think that the Sandos Cancun team are some of the best at taking care of all of your destination wedding questions and needs. 
The Wedding Itself: The Sandos Cancun wedding packages are far from ordinary. If you are looking for some unique ideas of what you want your wedding ceremony to look like—from a green wedding package that includes a private tree-planting ceremony with your spouse to a particular religious or indigenous practice—Sandos has a great variety in their capabilities. 
5. A Harry Potter Wedding in Alexandria, Virginia
Destination: The Stabler-Leadbeater Apothecary Museum in historic and charming Old Town, Alexandria, Virginia does a darn good job of emulating the vibes of the beloved Harry Potter series (lighting bolt tattoos not included). 
Why here: Some of the best destination wedding ideas are inspired by our popular culture favorites. If you're anything like the rest of the large percentage of the population that is desperately in love with the Harry Potter series, you might love to include some ideas from it in your wedding celebration. At the museum in Alexandria, which happens to be one of the oldest pharmacies in the country with a founding date of 1829, HP fans can see the ingredients used in the books to whip up potions (think: valerian, mandrake root, dragon blood) with their own eyes. The venue hosts up to 15 people, and staffers can work with you to play up the theme to your heart's content for the wedding of your dreams. Even if you live close to Alexandria, we still think this counts as a destination wedding for the way that it whisks you into a faraway world. 
The Wedding Itself: Unlike other destination wedding ideas on this list, this venue does have a very limited capacity, but it's really just the perfect venue to transform your wedding day into something truly magical. It is a wedding destination that is sure to wow all of the guests who you do invite and gives you the opportunity to incorporate every one of your Wizarding World ideas into your wedding day. Make sure you let your guests know that it is welcome (and encouraged!) to re-read the books before attending. We're sure they can find the complete set on your bookshelf. 
6. A Secluded Paradise in the Republic of Seychelles
Destination: For what National Geographic calls "part tropical paradise, part wild isle" visit Fregate Island Private in Seychelles for a destination wedding that is both wild and wonderful.
Why Here: Talk about a remote, luxurious locale for a destination wedding. This resort takes up the entire private island, where personal butlers will greet your guests in style. This is the perfect destination for lucious luxury, and the island resort is incredibly dedicated to its conservation efforts. Guests can participate in a unique conservation activity themselves or simply aid the resort in their efforts by indulging in the delicious menu of dishes; 80% of all food consumed at the resort is grown on the island, featuring local flavors and eliminating the cost and fuel wasted on flying in unnecessary products. This may be one of the best destination wedding locations for those who want a truly unique natural experience. Make sure you share all of your grandest ideas with the staff there; they would love to work with you to make you feel welcome on this slice of heaven. We are sure that you will find that National Geographic was entirely right. 
The Wedding Itself: There's a maximum capacity of 59 people on this exotic piece of heaven (44 adults and 15 children), making it the perfect place for an intimate elopement or simply for a wedding ceremony that highlights your nearest and dearest. The resort has its own chapel, but you can also say your vows on a hilltop underneath an arch of roses or in the canopy of a rainforest. 
7. A Mountaintop Wedding in Malibu, California
Destination: Tucked away in sunny Malibu, California, Malibu Rocky Oaks is an unbelievable venue that is home to diverse and sprawling vineyards
Why Here: Picture this: Sweeping vistas of breathtaking mountains, a picturesque gathering of your closest friends and family members, and a wedding album filled with photos as magical as the views you saw that time you took a sunset helicopter ride. While vineyards are common wedding venues, you have never seen a vineyard venue quite like this. The beautiful stone estate perches on top of a hill that overlooks the sprawling vineyards, a stunning setting for either a day or night wedding. Plus, the wine produced there is some of California's best, making it the best destination for wine and wedding lovers alike. Plus you might even find your next favorite wine! Be sure to get a bottle (or three!) to remember exactly how your wedding tasted.
The Wedding Itself: You only have to spend a few minutes on their website to find out what makes Malibu Rocky Oaks so special. Although the landscape is incredibly expansive, the Tuscan-villa-style estate will make anyone feel welcome. There are also three private rooms available onsite, either for wedding prep the night before or to start the honeymoon as soon as the reception ends. 
8. Your Very Own Jurassic Park Wedding in Nicaragua
Destination: Opened in November 2016, the 1800-acre Nekupe Sporting Resort and Retreat outside of Granada, Nicaragua gives you your very own Jurassic Park-esque wedding, ATVs included (no dinos, of course) 
Why Here: Looking for a true outdoor adventure as part of your destination wedding? Welcome to paradise. Nekupe Sporting Resort is one of those places where you have the amenities of a hotel and the freedom of a Swiss Family Robison/Jurassic Park fantasy. Besides the aforementioned ATVs, Nekupe also offers activities such as hiking, horseback riding, farming, and bird watching, as well as a full-service fitness center and spa for some wedding day self-care. It might not be a white sand beach, but it is a spectacular way to get into nature and get married in the midst of some of Earth's most spectacular natural beauty.
The Wedding Itself: Your destination wedding will truly be like no other when you have almost 1800 acres to explore.  With an enchanted non-denominational chapel perched at the top of the reserve, there's no shortage of gorgeous photo opportunities. But you can also roam freely around the property via horseback or cross a magical drawbridge for swoon-worthy pictures and memories in the lush countryside. Nekupe Sporting Resort is unlike other wedding venues in that it is less of a venue and more of a stunning world for you to explore.
9. A Helicopter Fairytale in Orlando, Florida
Destination: A truly breathtaking backdrop for your nuptials, Signature Island at the Waldorf Astoria Orlando and Hilton Orlando Bonnet Creek in Orlando, Florida offers a natural flowing creek and matchless views of golf courses, palm trees, and more.
Why Here: Signature Island is only part of the larger Waldorf Astoria Orlando resort. However, it's a great place to start brainstorming your destination wedding ideas, especially with the incredible staff that will help you with your wedding planning. Signature Island is a private island wedding location that offers breathtaking views at sunset. While destination wedding locations that are off the beaten track are wonderful, it can be incredibly helpful to have your own personal wedding planner provided at the venue so that when you get married, you know every single detail is correct.
The Wedding Itself: Ready, set, touchdown—via helicopter, that is. Make a razzle-dazzle entrance on your own private helicopter before sealing the deal as the majestic sunsets in the background. Did we mention a fireworks show during your first dance?
10. A Cave- and Waterfall-side Wedding In Hocking Hills, Ohio
Destination: Don your bridal veil next to a breathtaking waterfall inside Ash Cave in Hocking Hills, Ohio where romance and natural beauty await at every corner. 
Why Here: At Ash Cave, you can get hitched in a mammoth 100-foot deep overhanging cave as your officiant stands on Pulpit Rock, and your guests can get misty over your vows in this 200-million-year-old cave, which acts as a megaphone thanks to its amphitheater-like shape. Hocking Hills features a stunning expanse of a state park that has five distinct areas, including Ash Cave. The horseshoe-shaped cave is incredibly massive and is truly a feat of nature. You have never seen a destination wedding like this, where your wedding guests will marvel both at the beauty of the world's majesty and the perfect beauty of your wedding day. Come nightfall, retreat into a cozy cabin in the park before waking early for a sunrise hike.
The Wedding Itself: Besides being a wonder of the world (at least, the world of Ohio), Ash Cave does have important spiritual relevance in the area. It was used for church services before a local church could be built (hence the naming of Pulpit Rock). While other destination wedding locations may not offer the same traditional religious experience, Ash Cave may be one of our favorite destination wedding experiences for an experience that offers both spirituality and breath-taking beauty.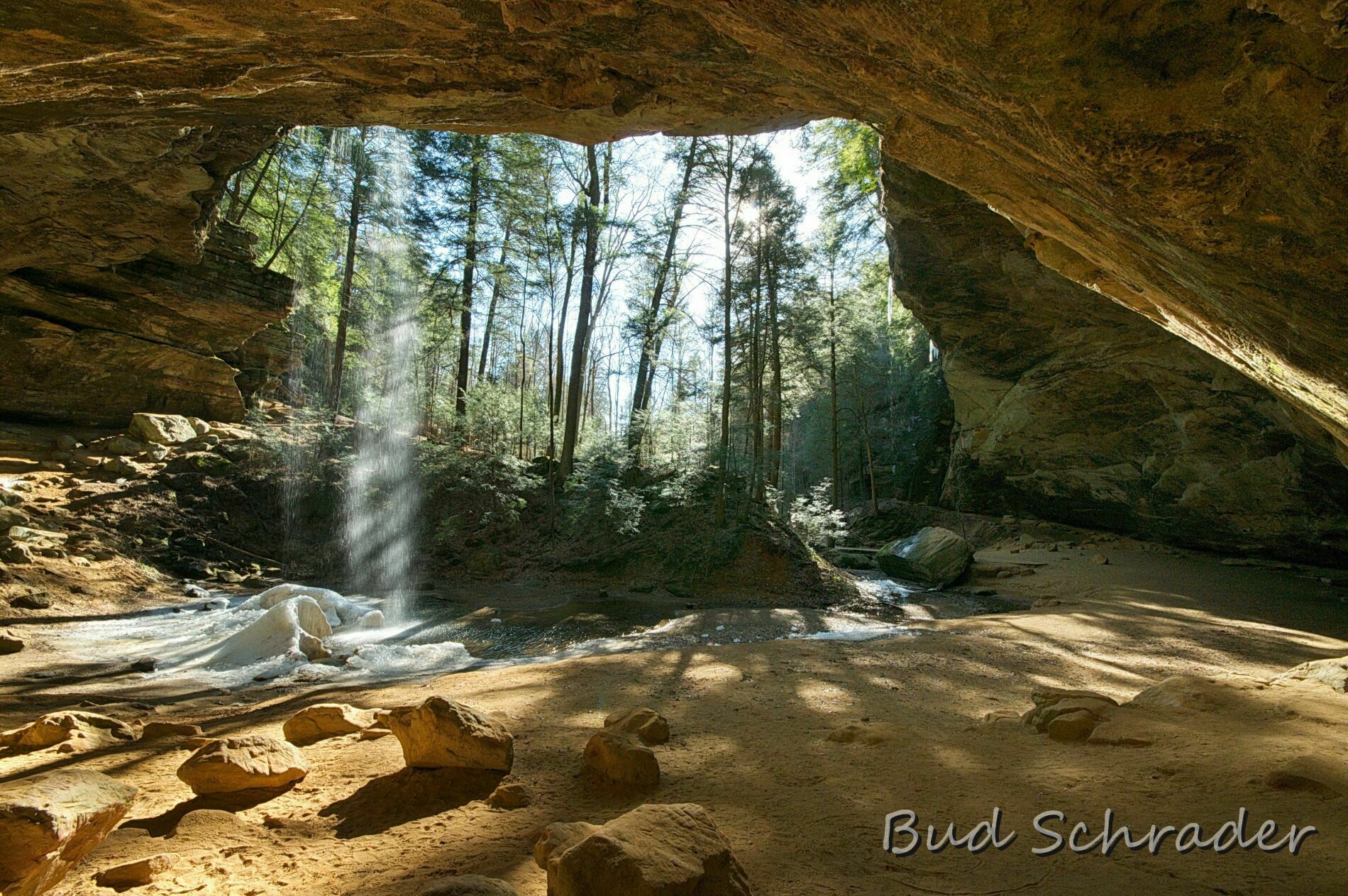 11. A Wedding Journey to Atlantis on Paradise Island, Bahamas
Destination: If you're looking for something truly unique, check out the underwater wedding package in the Ruins Lagoon at Atlantis Resort on Paradise Island in the Bahamas.
Why Here: The name (almost) says it all: Atlantis offers a mythical and magical location for your ideal destination wedding. The resort itself features the world's largest open-air marine habitat and an 141-acre water park, meaning that you can have fun in the sun all day and still have more to do tomorrow. Looking for wedding ideas? They offer a wide array of wedding packages to make your big day the biggest it can be. Perhaps the most distinctive option is their underwater wedding in Ruins Lagoon (complete with a viewing room so that your guests don't have to get wet and wild with you). 
The Wedding Itself: Sure, you could go the white sandy beach route. But if you want to go non-traditional, tie the knot in the legendary "Lost City of Atlantis" during an underwater wedding ceremony. You'll be hooked up with a certified diver and officiant to carry out the service, plus an hour of underwater photography and videography. P.S. Couples must show proof of driver certification and provide their own diving tanks and equipment, so we're not talking a casual snorkeling excursion here, folks.
12. A Yacht Wedding in Manhattan, New York
Destination: Boat aficionados, rejoice! Tie the knot (literally and figuratively!) aboard the Atlantica and Manhattan Elite private yachts off of Manhattan, New York. 
Why Here: While most destination wedding ideas necessitate a plane ticket and a passport, don't think for an instant that a destination wedding needs to be far away. The most important part of any destination wedding is the feeling of being transported, and Private Yachts by Hornblower on New York Harbor are looking to do just that. Welcome to the New York skyline like you have never seen it before. With two beautiful deck layouts, your reception will be one that is talked about for years to come. 
The Wedding Itself: When you say hello to your forever aboard either of these stunning yachts, you can expect a unique wedding experience unlike any your guests have seen. As your wedding party cruises down the calm and glittering Hudson River, everyone will soak up views of the Statue of Liberty, Brooklyn Bridge, and more standouts of the Big Apple's landscape.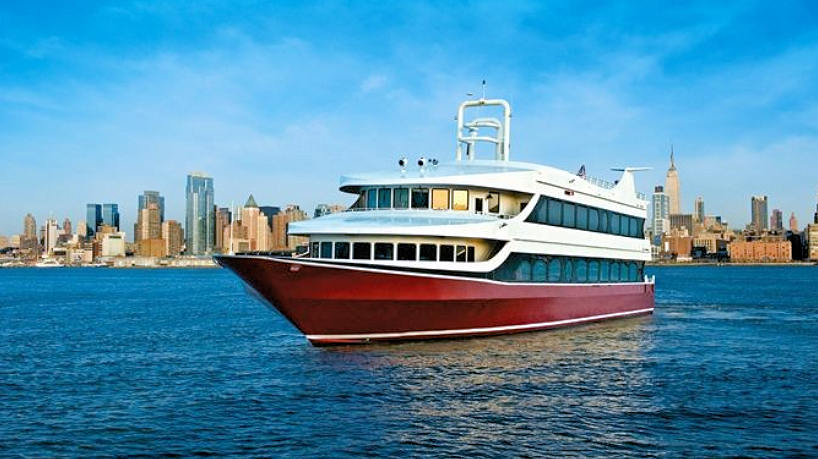 13. An Authentic Fijian Wedding in Fiji
Destination: Fiji might top lots of destination wedding ideas lists, but you can take your ceremony even further and complete a traditional Fijian wedding for an incredibly powerful cultural experience.
Why Here: Welcome to Paradise. With over 300 islands to explore, Fiji gives you the true white-beach experience of any dream destination wedding. You could have your reception in a lagoon with a colorful coral reef hiding beneath the waves or underneath a grove of palm trees. Fiji is a place that will just welcome you right in as soon as you arrive there. There are some incredible golf courses as well as world-class surfing to keep your wedding guests entertained before your wedding day. Or you can charter a boat for a day and island-hop and find enough hidden lagoons and waterfalls for a lifetime. 
The Wedding Itself: When you make Fiji your choice for a destination wedding, it typically follows the authentic Fijian format. The couple gets escorted by warrior(s) dressed in grass skirts (called Liku vau) sporting vesa vau (anklets and armbands), and gumu loa (with their faces and cheeks painted black). The couple can be clad in Fijian wedding costumes (or you can skip it if you're sold on your white wedding dress) and a flower girl and boy or both girls (traditionally) sprinkle flowers on the aisle leading up to onto the altar where a choir awaits and sings a moving hymn to kick off the nuptials. It's sure to be an incredibly powerful occasion for both you and your guests.
14. A Southern Charm Destination Transformation in Charleston, South Carolina
Destination: Go back in time for a wedding destination that defines Southern charm on the cobblestoned streets of Charleston, South Carolina. 
Why Here: This darling city of the south can set the stage and shine in this matchless big-time blowout bash in the low country. For a custom experience, you can buy out three of Charleston's top-rated boutique properties located in the heart of the Historic District: HarbourView Inn, French Quarter Inn, and The Spectator. A massive scavenger hunt? Traditional low country boil? Private horse-drawn carriage rides? You name it, and wedding planners will arrange it for you in Charleston's historic stomping grounds. There's a lot to love about Charleston, including some of the best oysters you will ever taste. If your wedding planning includes a big white ballgown and a city full of old-fashioned elegance, Charleston wants to be at the top of your list of destination wedding ideas. 
The Wedding Itself: Besides the three hotels that we mentioned above, Charleston is full of fantastic wedding locations. Say your vows in the salty breeze of Folly Beach and host your reception at one of Charleston's many picturesque historic homes. Make sure to welcome your guests with a signature sweet tea cocktail and include lots of big hats in your wedding planning!
15. An Overwater Wedding Ceremony in St. Lucia in the Caribbean
Destination: Visit the Sandals Grande St. Lucian hotel and resort on St. Lucia to fully explore the beauty, romance, and fun that the island has to offer. 
Why Here: If you're looking for a destination wedding on a budget, you should first know that if you stay for over three nights at a Sandals resort, your wedding can be free! This may be one of the best destination wedding deals out there, and you will get complementary aspects of both your actual ceremony and your reception. However, if you find that the free package doesn't quite meet all of your destination wedding requirements, they also offer plenty of customizable options to fulfill all of your destination wedding ideas. Sandals Grande St. Lucian is located on its very own peninsula and is sure to be the perfect white-sand-beach escape from reality to celebrate your love in the best way possible. 
The Wedding Itself: The Sandals Grande St. Lucian overwater serenity wedding chapel is sure to dazzle, with its picturesque views and unique crossways for exchanging vows. Tucked at the edge of the property, the open-air chapel is incomparable (and the first of its kind in the Caribbean) and boasts an enchanting interior complete with a river stone altar that holds up to 20 guests. As you float down the natural-aisle towards saying "I do," we promise you'll be glad you booked this venue that comes at no extra fee with your wedding package.
16. A Candlelit Wedding in Krabi, Thailand
Destination: Night owl? Look forward to the first (and perhaps most spectacular) of many nights spent with your better half with a traditional Thai Candlelight Wedding at Phulay Bay, a Ritz-Carlton Reserve, in Krabi, Thailand. 
Why Here: A wedding destination like no other, Krabi, Thailand is a true paradise on Earth with beautiful mangroves, sheer limestone cliffs, and over a hundred offshore islands to explore. The Phulay Bay Ritz-Carlton Reserve is a fantastic way to explore it all in style and host a fabulous destination wedding. If on your list of destination wedding ideas, you are hoping to have a wedding experience with wellness as a focus, you will love the available options of yoga on the beach at sunrise or the full breadth of wellness retreats. All of the places within this resort are absolutely gorgeous, and your guests are sure to enjoy themselves. 
The Wedding Itself: Phulay Bay offers a variety of traditional Thai wedding ideas, however, we are a particular fan of the Candlelight Wedding. You'll say your vows at the resort's über-romantic Sala Srichan Pavilion complete and waltz the night away to mystical melodies from Thai musicians and a curtain of 2,000 candles that light up the walls in their incandescent glory and reflect majestically in a pool below. Have both a wedding destination and a destination wedding that are beyond words at the Phulay Bay. 
17. An Inca-Inspired Ceremony in Aguas Calientes, Peru
Destination: How about an authentic Inca-inspired wedding ceremony performed by a Shaman in the shadow of Machu Picchu at Sumaq Machu Picchu Hotel in Aguas Calientes, Peru? 
Why Here: Sumaq Machu Picchu Hotel has been named on a list of the best hotels in South America and for good reason. If your list of destination wedding ideas includes a desire for a true cultural experience, then you should absolutely travel to Aguas Calientes to witness the incredible sight and adventure that is Machu Picchu. Guests have the opportunity to choose from a variety of tour packages to allow them to get the most out of their Peruvian experience. After all, what better part of a destination wedding is there than getting to explore an ancient Incan city? This is a choice that truly offers the best of the Andean region and tops (almost literally) other destination wedding locations. 
The Wedding Itself: At this awe-inspiring destination, your spiritual and slightly mystical ceremony celebrates the beauty of nature, love, and the spirits in one of the world's most breathtaking wonders. Participate in a traditional Andean wedding ceremony and even have the opportunity to explore Machu Picchu with a Shaman to be welcomed into your new life as a married couple. As your guests dig into a feast worthy of any epicurean's fantasies and gaze over the mountains and intoxicating foggy mist, you'll decide you should just stay for your honeymoon, too.
18. A Cloud Nine Wedding in Queenstown, New Zealand
Destination: Matakauri Lodge in Queenstown, New Zealand, a far-flung gem of the southern hemisphere, can set you up with a private wedding on top of a nearby glacier. 
Why Here: There is perhaps no better place in the world for an adventure nut than New Zealand. Queenstown offers no shortage of games for thrill-seekers, ranging from bungee jumping to skydiving. The adventure doesn't have to end after the ceremony, as guests can continue the celebration with a round of heli-skiing and more. However, if you're looking for a destination wedding with less of a chance of ending up in the hospital. Matakauri Lodge is the epitome of serene beauty nestled just outside of Queenstown.
Wedding Itself: The lodge itself is only 16 bedrooms, making it the perfect wedding destination for an intimate ceremony to soak up all of Earth's beauty. Browse their website for more detailed wedding ideas, but we love the fact that their menu features produce from the local region and is guaranteed to give you and your guests an incredibly unique dining experience. Matakauri Lodge certainly feels like one of those places that time simply stops. 
19. A Ski Nut's Nuptials in Frisco, Colorado
Destination: Drive in, drive out? Pffft. How about ski-in, ski-out? Tie the knot while all in white (literally) at over 11,000 feet, and then ski down the mountain with your wedding party at Copper Mountain Resort in Frisco, Colorado. 
Why Here: Frisco is known as the "Main Street to the Rockies" as it's close to six of the major, world-renowned ski mountains in Colorado. However, that doesn't mean that you can only visit in the winter. If you're keeping your destination wedding ideas open in terms of the time of year, Frisco has lots to offer even if you're not a ski bunny, and unlike other destination wedding locations, Frisco never looks bad when it's not in season. Your wedding planner will be in heaven with all of the beautiful venues available at Copper Mountain Resort, from Koko's Hut, an outdoor space with a stunning view of the Ten Mile Range, to Copper Mountain's own chapel. 
The Wedding Itself: Choose to have your wedding up among the clouds or simply at the base of the mountain looking up at them. If you do get married in the winter, you can choose to make your "reception" a post-ceremony chairlift ride and ski with your wedding party and guests. If you prefer, you can skip the sweaty, sporty action while still getting married atop the actual mountain at Solitude Station, peering over the sprawling Tenmile Range.
20. A Traditional Mayan Wedding in San Lucas Tolimán, Guatemala
Destination: Gaze. Enjoy. Repeat. That's pretty much the name of the game at Casa Palopó, a private home renovated into a luxury boutique hotel in San Lucas Tolimán, Guatemala that will have your nuptials take place overlooking breathtaking volcanoes and a tranquil lakefront.  
Why Here: Casa Palopó is a boutique hotel dedicated to fine service, sustainability, and immersing you in the rich culture of Guatemala. The views from the pool deck are absolutely breathtaking as Casa Palopó makes the perfect location for anyone who may want to get away for a bit before their wedding day. Your guests can explore the area by boat or helicopter and then join you back at the hotel for an incredible. Casa Palopó also has a dedication to local artists and makes sure that guests know where their art comes from and what its cultural meaning is. While most destination wedding locations seek to take you away from society, Casa Palopó hopes to show you the local communities around Lake Atitlán and have you truly understand the magic of making this your destination wedding location. 
The Wedding Itself: The ceremony will be conducted by a Mayan Shaman, complete with a personalized blessing and a fire pit to symbolize good fortune in the years to come from spirits. The rituals prove just as memorable as the views (lush green grass, indigenous villages across the shore, epic sunsets, and, of course, those magical three volcanoes), but if you prefer to go a simpler route, a chapel is available as well, to accommodate any aspect of your wedding planning needs. Back at the hotel, you'll indulge in a candlelit ceremony where the mantra will turn to imbibe, enjoy, repeat as you dance the night away at your reception.
21. A Hot Air Balloon over Letchworth State Park in Finger Lakes, New York
Destination: The gorgeous, sprawling region of Letchworth State Park in the Finger Lakes, New York is known for its wineries (they've got over 120!) and stunning lakes.
Why Here: Letchworth State Park is known as the "Grand Canyon of the East" and features three major waterfalls surrounded by gorgeous forests. Your wedding guests will have plenty to do in the area before and after you say your vows. Take a hike along the 66 miles of hiking trails or watch a perfect sunset over the Genesee River. Letchworth State Park is truly a hidden gem of the Northeast and is a wonderful place for a destination wedding, especially for one that takes place up in the air. 
The Wedding Itself: Fly away in matrimonial bliss with this perfect way to celebrate your big day: via hot air balloon! Exchange your vows or make your entrance/exit soaring over Letchworth with stellar views of the waterfalls and gorges as the "Grand Canyon of the East Coast" zips by. Back on the ground, there's no shortage of options to host your reception, from charming vineyards to lakeside locales.
22. A Tropical Hot Springs Wedding in Arenal, Costa Rica
Destination: Visit the Tabacón Thermal Resort & Spa in Arenal, Costa Rica to get married in the shadow of a live volcano. 
Why Here: Rainforest = paradise found. At this luxe property, you'll be tucked away beside the base of the Arenal Volcano. The resort is part of the largest network of naturally flowing hot springs in Costa Rica. The natural steam that rises from the hot springs, coupled with the hundreds of indigenous plants and wildlife, makes for a wedding worthy of a fairy tale. Come evening, that fantasy doesn't end: Tuck yourself into the warm embrace of one of the hotel's rooms with volcano views as chirping birds and howling monkeys welcome you as newlyweds.
The Wedding Itself:  For your ceremony, you'll be saying "I do" with the scenery set by unbelievable thermal mineral springs and cascading waterfalls you thought only existed in movies that are naturally heated by the volcano's magma. Tabacón has both indoor and outdoor meeting space that will make your wedding planner's job for both the vows and reception a breeze. After all, who can say no to planning a wedding next to a volcano? 
These 22 locations are just to get you started on your wedding daydreaming. These ideas have everything from snorkeling to spa days. Hopefully, you now have some destinations in mind that you didn't before! And wherever you end up for your wedding, just know that it will be perfect.
Plan your wedding like a pro.