5 Reasons Why Clever Couples Choose-to-Cruise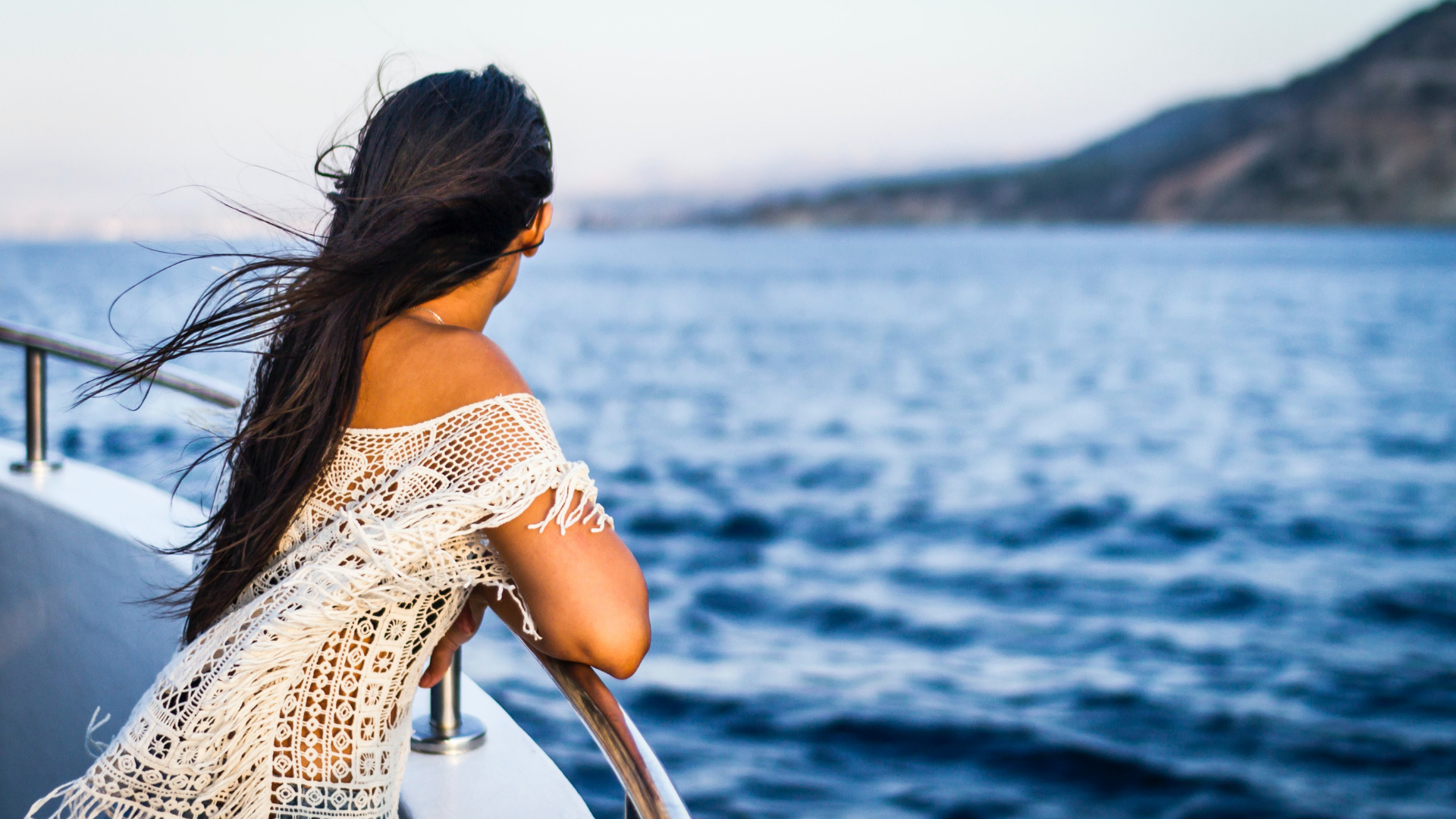 We've pulled together our top 5 reasons why a cruise is an excellent choice for your next vacation: If you are a savvy couple looking fora fun, hassle-free, and affordable vaycay option, consider a cruise! Cruises are a memorable and enjoyable way to relax, adventure, and spend time together as a couple.
Reason 1: A Cruise is Super Easy to Plan
With everything going on in your lives, planning a vacation can honestly become a hassle. When you're looking escape work for a couple weeks, the last thing you want to do is put in more work to plan your entire vacation! However, when you book a cruise, your vacation is primarily planned for you. Say goodbye to worrying about travel logistics, flights, itineraries, and booking accommodations. Once you figure out your cruise vibe and destination, you get on the ship and go.
Reason 2: Multiple Destinations in One Trip
Can't decide where to go? Spain or France? Barbados or Jamaica? How about both…and more! Many cruises offer the opportunity to travel to multiple locations in one trip. A cruise is your floating hotel with tons of amenities so you can tan by the pool by day and wake up in a new destination the following morning. The best part is you only have to unpack once! As we mentioned before, once you set sail, you avoid the stress of numerous flights, coordinating transfers, unpacking and repacking.
Reason 3: Versatile Cruise Options
Cruises are not just about sailing through beautiful destinations all over the globe. There are a variety of cruise options and themes for you and your partner to choose from! For example, if you and your partner are foodies, some cruises have mind-blowing culinary experiences. If you're on a specific budget (a lot or little), some cruises can fit within that. If you're a runner or fitness buff and your partner wants to be a Disney Princess – they even have cruises for that!
Reason 4: It's Affordable
One of the best things about cruises is that they are all inclusive! With a cruise, you can certainly get your money's worth of food, drinks, entertainment, and more. You don't have to worry about budgeting the cost of that special drink you like or adding guacamole to your burrito because while you're on the ship, mostly everything is included.
Reason 5: Endless Romantic Moments
Aside from all of the fun that cruises have to offer, there are also many opportunities to have romantic moments with your partner. In the evening, enjoy champagne and dessert on the deck and lay beneath the stars. You can get dressed up and go to a fancy dinner and sit near a window to watch the beautiful sunset over the endless oceans. And you can also get couples massages and spend the entire day at the spa, relaxing!
One thing we know for sure is that when you're on a cruise, you will NEVER be bored. From live to adventurous activities to casinos — cruise activities are almost endless! Of course, you can also relax and spend time chilling out in your cabin or on your private deck, just the two of you, without a care in the world. That's what we love about cruises – it's your choice! The possibilities are endless! Which cruise will you choose?
More like this