6 Really Good Reasons to Opt for a Mini-moon
by loverly •
08 Jan 2019 •
2 min read
While honeymoons are certainly a long standing tradition, nowadays more and more newlyweds are opting for a quick post-nuptials getaway. Why the change of heart? Whether it's the cost of a wedding or the desire to save for a future together, many brides and grooms are finding that mini-moons are a far better fit.
What is a mini-moon?
A short vacation (usually 3-4 days) soon after the wedding that is usually closer to home and a lot less expensive.
6 Reasons you should consider having a minimoon.
1. You're over budget
. If you're young, underemployed, or footing the bill for your own big day (or maybe even all three...), the idea of a minimoon might sound very appealing. After emptying your bank account to fund the wedding, a little getaway will be way easier on your wallet than a big trip.
2. You're running out of time off.
Between vendor meetings, dress fittings, and bachelor and bachelorette parties, you've likely used a lot of vacation days. Instead of maxing out your days or dipping into unpaid time off, a minimoon might let you hold on to just enough vacation time for all those other weddings you've gotta get to.
3. You're stressed out
. If the idea of booking flights and hotels, packing your bags, and grabbing your passport is only adding to your stress, take that option off of the table. Vacationing closer to home and for a shorter period of time is often easier and more manageable.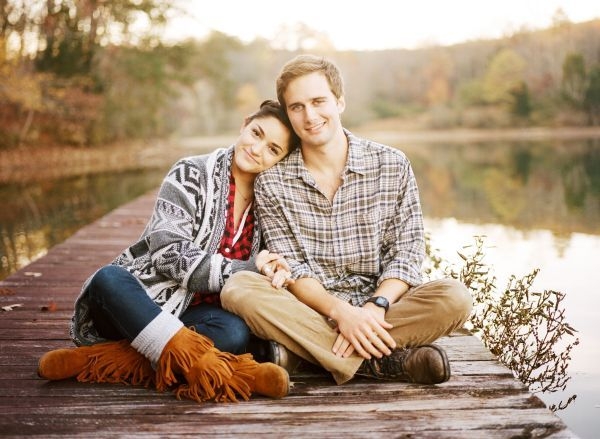 Photo by 
Kristin Sweeting
4. You're having a destination wedding
. If you're jet-setting off to a faraway locale for your nuptials, you basically have a wedding with a built-in honeymoon. Why not remain in this gorgeous location for a few extra days to unwind? You'll leave feeling more relaxed than you would have had you opted to hop a flight somewhere else post-wedding.
5. You're exhausted
. After all of the planning and stressing that leads up to the big day, are you sure you'll enjoy your honeymoon wholeheartedly? If you're going to sleep away your vacay, relax with a shorter honeymoon.
6. You've got other expenses
. Many newlyweds are in the midst of planning a life together, which often means saving up to start a family, buying a home, or paying off significant bills (hello, student loans!). If this sounds like your path, consider opting for a smaller trip and stashing away some money for other expenses.
Not sure what to do for your honeymoon?
Quiz: Where Should You and Your Bae Really Go On Your Honeymoon?
10 Under-the-Radar Honeymoon Destinations You'll Love
Why It's Totally OKAY to Skip the Honeymoon