Ideas
4 Tips for Creating a Great Wedding Dessert Bar
Collect, manage, and organize your wedding guest information for each event and track their preferences.
Can't decided what dessert you want to serve at your wedding, or looking to display all your favorite sweets beautifully on your special day? A dessert bar or buffet is the perfect way to let your guests use all five of their senses to take in the sweetness of your big day. They'll see the beautiful desserts arranged just how you want them, they'll smell the wonderful aroma of the cakes and pies you had made for them, they'll touch the sweets and beautiful decorations, they'll hear the laughter and ooohs and ahs of everyone admiring the presentation, and ultimately they'll taste the mouth-watering munchies. If having a wedding dessert bar tickles your fancy, here are a few tips on making yours stand out.
1
Coordinate your wedding colors with your dessert bar.
When setting up your dessert table, be sure to decorate it to match the rest of your wedding theme. Your cupcakes, candies, and desserts can all be coordinated colors from your wedding color scheme, and you can even find a beautiful bunting or pom poms to match.
2
Tell your guests what they're about to taste.
Be sure to label and appropriately describe all the desserts and sweets on your table. It can be fun to come up with decorative cards to explain your special sweets.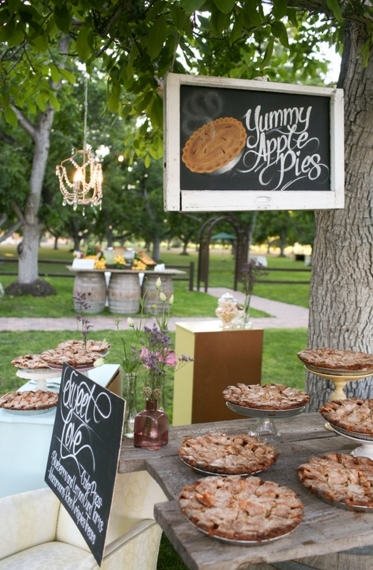 3
Have to-go boxes and doggie bags.
Not everyone is going to want to eat dessert right away -- in fact, some cultures consider it good luck to take a piece of the wedding cake home and eat it the next day. Give your guests the option to take candy or sweets back to their tables by providing them with goodie bags.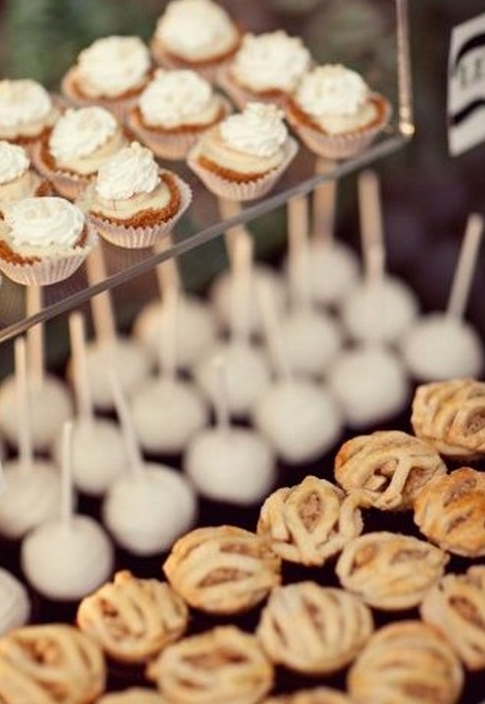 4
Make your dessert bar a representation of you.
You don't just have to have a traditional wedding cake surrounded by cupcakes on your dessert table. If you love donuts, then have donuts on your dessert table. Set up a gourmet coffee bar or create an interactive dessert bar where guests could create their own s' mores. Incorporate whatever you and your fiancé love into your dessert tale.