8 Ways to Keep Your Guests Warm (and Happy) at Your Wedding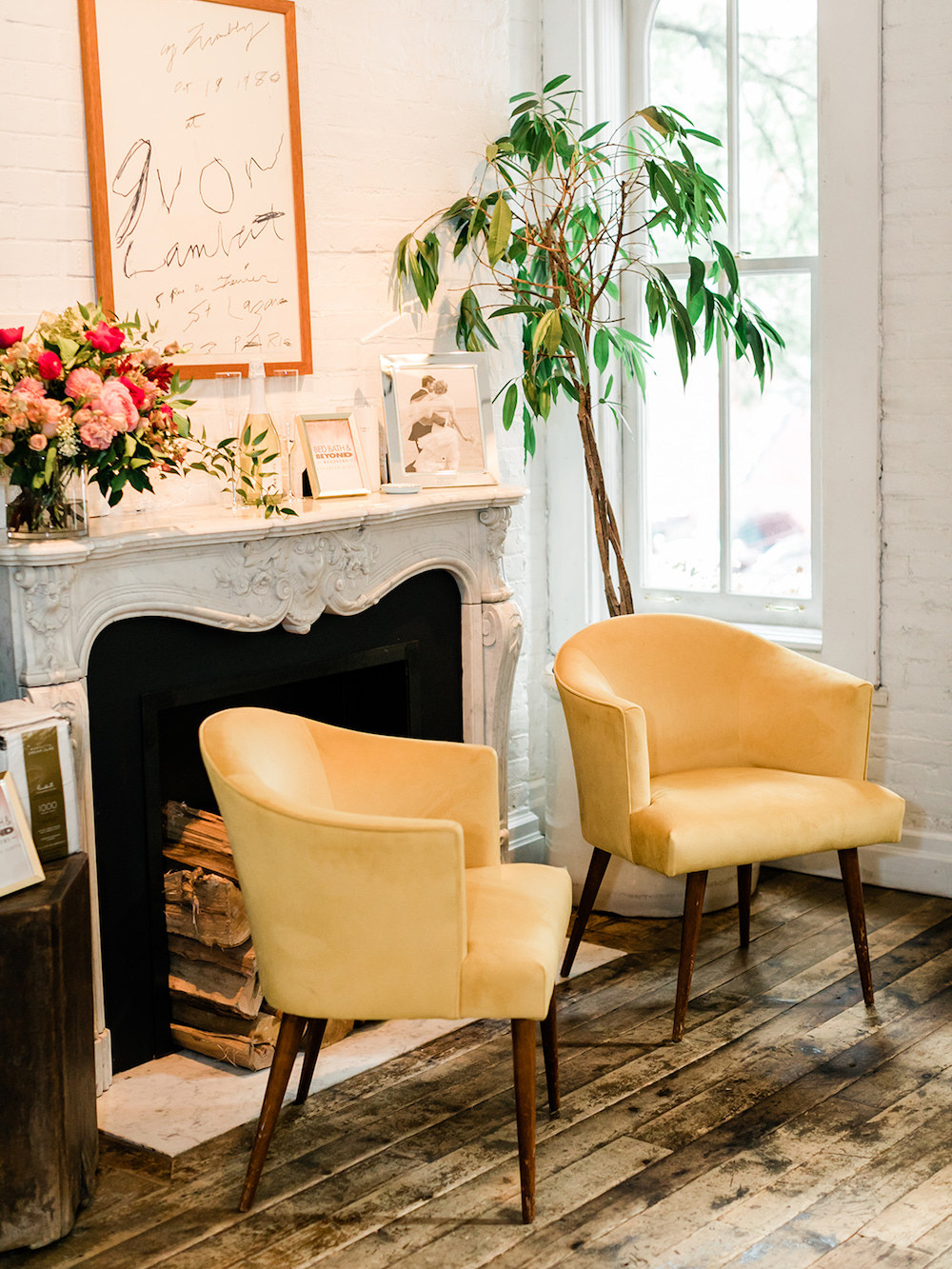 As the weather gets cooler, keeping wedding guests warm can become a major worry. After all, plummeting temperatures can make it tough for your nearest and dearest to sit through a frigid ceremony or a
freezing cold reception
. Whether you've set the date for
late fall
, winter, or even early spring, here are a few ways to keep your guests from being chilled to the bone.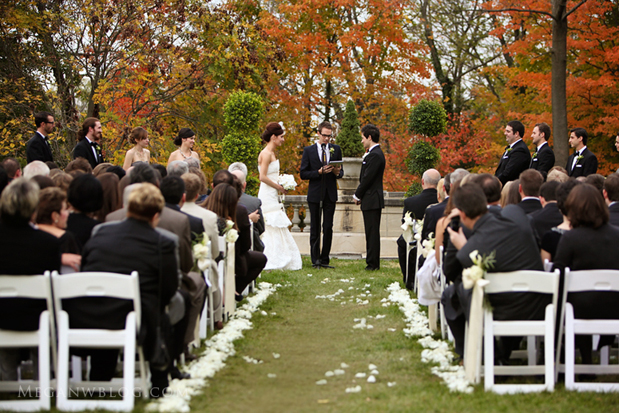 Photo by Megan W Photography
8 Tips For Keeping Wedding Guests Warm From Ceremony to Reception
1
Limit the outdoor time. 
If you've always dreamed of having an outdoor wedding but your big day is during a really cold time of year, plan to have only have a small portion of the wedding outside. Consider hosting only the ceremony outdoors (ideally before the sun goes down), then move the party inside for the reception. This guarantees that your guests only need to face the elements for a short period of time.
2
Get a really good tent. 
Can't imagine an indoor wedding? If there's even a small chance that it'll be chilly on your wedding day, invest in a good tent. Before booking the rental, ask plenty of questions and insist on seeing it. The tent material should be thick and sturdy, and side flaps are a must. Speaking of those flaps, don't wait until everyone's frozen to close them. Pull them down early so the whole tent stays as warm as possible. Also, be sure to ask whether you can use space heaters inside the tent. With good heaters, nobody will even notice the cold!
3
Serve warm drinks. 
Nothing makes people feel cozier than a piping hot drink, so serve 'em up pre-outdoor ceremony or as a warm reception treat! You can keep it as simple as serving coffee, or kick it up a notch with a hot chocolate bar, complete with whipped cream and creative flavors. Prefer warm drinks of the alcoholic variety? Spiked cider, mulled wine, and boozy cocoa are crowd favorites! 
Here are a few more cold-weather drink ideas.
Photo by J Wiley Photography
4
Offer blankets and heaters. 
A basket full of fleece blankets, pashminas, or even simple gloves or mittens can do wonders for keeping guests nice and toasty. You could also have a stash of individual hand warmers—guests will love you for it!
Photo by 
Annie Spratt
5
Have a fire. 
Does your wedding venue have a fireplace? Get a fire going early in the evening. Staying outdoors? Build a bonfire! (Just be sure to check with your venue to make sure it's okay.) Either way, guests will love huddling up around the fire, especially if you supply the graham crackers, chocolate, and marshmallows!
6
Serve a warm dessert. 
Wedding cake is a classic, but nobody says you have to stick to just cake. Why not add a hot apple crisp, chocolate fondue, or warm bread pudding to your menu?
Photo by Beaux Arts Photographie
7
Make soup part of your menu. 
Most wedding menus include a salad, main course, and dessert, but imagine how much more cozy the meal would feel with a warm cup of soup! Either add an extra course or serve soup instead of the salad. Another option? Serve comfort food like a hearty stew.
8
Get the dancing going earlier.
Stories you might like