14 Date Nights Made for Warmer Weather
With the weather heating up, you and your partner have no excuse when it comes to planning your next date. From active outdoor activities to dining al fresco, here are fourteen ideas for a perfect spring date night.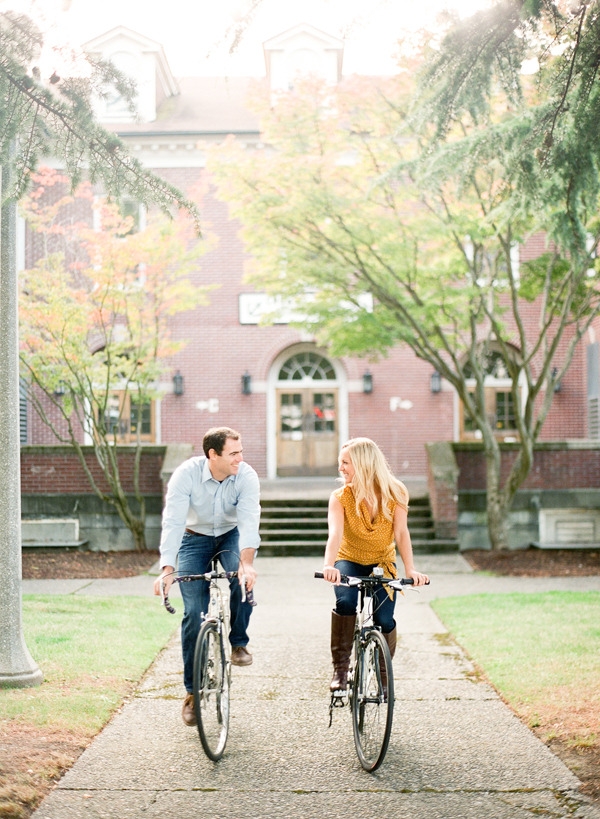 Photo by
Jen Lynne Photography
.
1. Find a drive-in movie.
Park your car, grab some popcorn and watch a movie under the stars.
2. Take a hike.
Find a local lookout point and don your comfiest walking shoes. Don't forget to snap a photo when you make it to the top.
3. Pack a picnic.
Make lunch to go and find a peaceful spot to drop your blanket.
Photo by Helena Lopes 
4. Join a running club.
Find a local group of runners and join with your partner. You'll get active and have fun while doing it.
5. Visit your local beer garden.
Grab a brew, relax, and sit outdoors.
6. Rent a bike and explore.
Pick a new city or town and spend the day discovering bakeries, coffee shops, record stores, bars, and more.
7. Dine outdoors at a Food Truck Rodeo.
Don't forget to share your eats with your partner.
8. Visit your local flea market.
And find a vintage piece that you can revitalize together. Hello, new coffee table!
9. Have friends over and fire up the grill.
Break out the burgers, lemonade, and s'mores for a fun backyard get-together. Don't forget to take some Instagram snaps!
10. Take a kayak out for the afternoon.
Explore a lake or river by boat.
Photo by rawpixel.com 
11. Pick strawberries.
Depending on your area, April and June are ideal months for strawberry picking. Plan to pick berries during the day, then get creative with strawberry recipes by night. Pie, anyone?
12. Make plans for a day trip.
Who says you can't get away for just one day?
13. Plant a garden.
Set aside a small plot of land for you and your partner to use those green thumbs.
14. Head out to a local vineyard.
Pick a warm and sunny day and then drink your way through the afternoon.
Need more date ideas?
What Your Zodiac Sign Says About Your Ideal Date Night
7 Couples Who Did Date Night Right
20 Date Nights Under $20
Stories you might like