12 Big Day Signs You Should Definitely Have at Your Wedding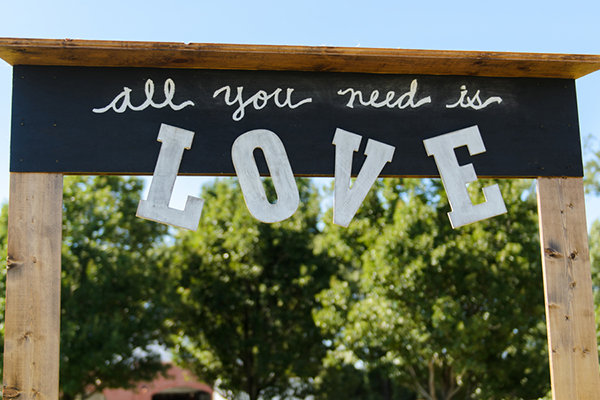 It's easy to get wrapped up in the big picture when you're planning your wedding — the dress, the photos, the band. But sometimes, it's the little things that really turns your wedding into the party of the century. So don't skip that signage! Not only can it be super helpful (people NEED to know where the bubbly is at all times), it can also greatly add to your big day theme and ambiance (think about that whole "take a seat, not a side" business). So whether you decide to DIY your directions or leave it to the pros, here are some of our favorite signs we ever saw.
1. The Gift Table
2. Ceremony Direction
Photo by
Taylor Lord
3. Dancing is That Way
4. Get Your Bubbly Here
5. Let's All Sit Together
image courtesy of: Caitlin O'Reilly Photography
6. Bride and Groom Seats
7. Photo Booth Here
8. Leave Your Advice
9. Love is Everywhere!
10. Your Dinner Awaits
Photo by
Home My Design
11. Choose a Seat, Not a Side!
12. Here Comes the Bride!
Browse more stellar signage on Lover.ly!
Stories you might like