Ideas
8 Ways to Save Money on Your Wedding Cake
Collect, manage, and organize your wedding guest information for each event and track their preferences.
The average cost of a wedding cake is around $422, and it's estimated that about $842,436,541 was spent on big day sweets in the United States last year, according to The Wedding Report.
While these tasty wedding treats can be pricey, here are 8 ways to save money on your wedding cake.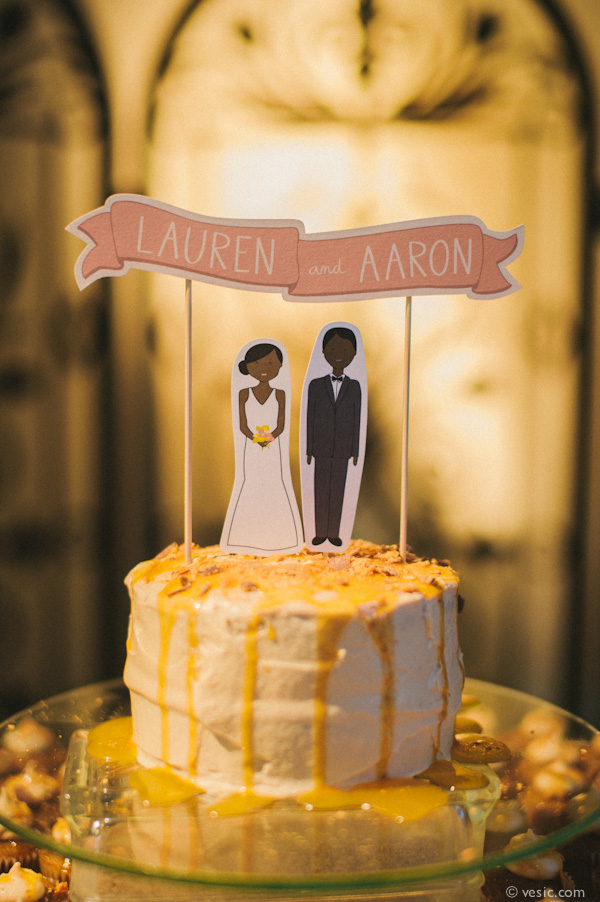 Photo by
Vesic Photography
Save Money on Wedding Cake
1. Keep it simple.
The biggest cost associated with your cake is the time it takes to complete intricate designs. Keep your design super simple, like a naked cake or a buttercream-iced cake, and you're sure to save big.
2. Have a small cake for cutting.
Want a beautifully designed cake for a fraction of the price? Have your baker create a one or two-tiered masterpiece to cut, then have your waitstaff serve sheet cakes that aren't on display.
3. Use your caterer.
By using the same vendor for your catering and cake, you can usually negotiate a better price.
4. Ask the waitstaff to serve smaller slices.
Recommend that your servers cut slices that are half-sized. Guests can always go back for more, and this way, you don't have wasted cake sitting on tables.
5. Use real flowers instead of sugar flowers.
Sugar flowers take a lot of time (and skill!) to make. To help minimize the design time needed by your baker, opt for real flowers instead.
6. Don't order too many slices.
Wedding cakes are typically priced by the slice. Since not everyone will eat cake, you can plan to order about 10-15 slices less than your headcount. And, if you're planning to serve or pass other desserts in addition to your cake, you can save even more.
7. Opt for a square or rectangular shaped cake.
Square or rectangular cakes are easier to cut, ensuring that you get the most out of your cake.
8. Utilize your local bakery.
If you're not looking for an intricate cake design, seek out your local bakery to see if they can make a wedding cake. While they may not have the design skill that a professional wedding cake baker would have, the cake will still be tasty!
Need more dessert inspiration?
Plan your wedding like a pro.