Ideas
Um, Is This New Service the "Pawfect" Solution to Including Your Pet in Your Wedding?
Customize your own wedding checklist with due dates, personal reminders, and timelines for all your wedding to do's.
When we heard about this new wedding day pet care and chauffeur service, our animal-loving hearts pretty much skipped a beat... A company that will get your furry friend to and from your celebration (in a special pet taxi, no less), while taking care of treats, belly rubs, and potty breaks? Uh, sign us up! If you can't imagine your big day without Rover as your ring bearer or Fido as your flower girl, or you can't bear the idea of not having your best little bud in your wedding photos, then you're in luck. Because
"Pawfect for You"
just launched, and we've got the scoop from Veronica Silva, the mastermind behind the must-have service: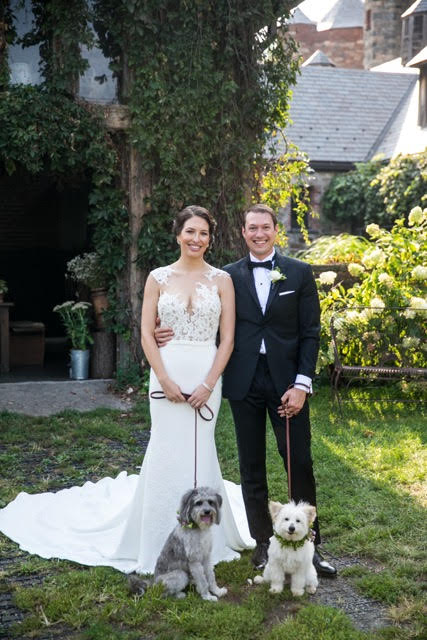 Ok, so, how did you come up with the concept behind "Pawfect for You"?
Actually, I came up with the idea while I was planning my own wedding last year! After my now husband and I chose our venue and started to look for other vendors, we realized we would need someone to bring our little man to the ceremony and other locations throughout the day. At that point, we'd had our dog for a year and a half, so he was already such a big part of us and our relationship. He had to be part of our day, and, of course, in some of the photos! I tried Googling every version of "Wedding Day Pet Care in New York" that I could think of, but kept coming up with nothing. So, I was stuck in a logistical nightmare trying to figure out who who could take care of him for a better part of the day. Who would hold him on the leash so he didn't jump on me in my gown? Who would make sure he didn't roll around in the dirt (one of his favorite pastimes...) before photos? Who would drive him around? Who would make sure he drank water? Who would wipe up his slobber after drinking?? And I wanted someone who was good with dogs... My biggest problem was that everyone I knew (dog lover or not) was going to be a guest at our wedding. So, who was I going to ask to leave the reception to bring our dog back home? It got me thinking that if I had this problem, other couples must be experiencing the same frustration as well. And the more research I did, the more prevalent the problem seemed to be! I pitched the idea to some of my friends, and even some of my big day vendors, and they all said what a great idea it was. While I found a few companies in Florida and Texas that were
trying
to fit the bill, no one had really hit it out of the park. And now, there is still no other company in the tri-state metro area that does this!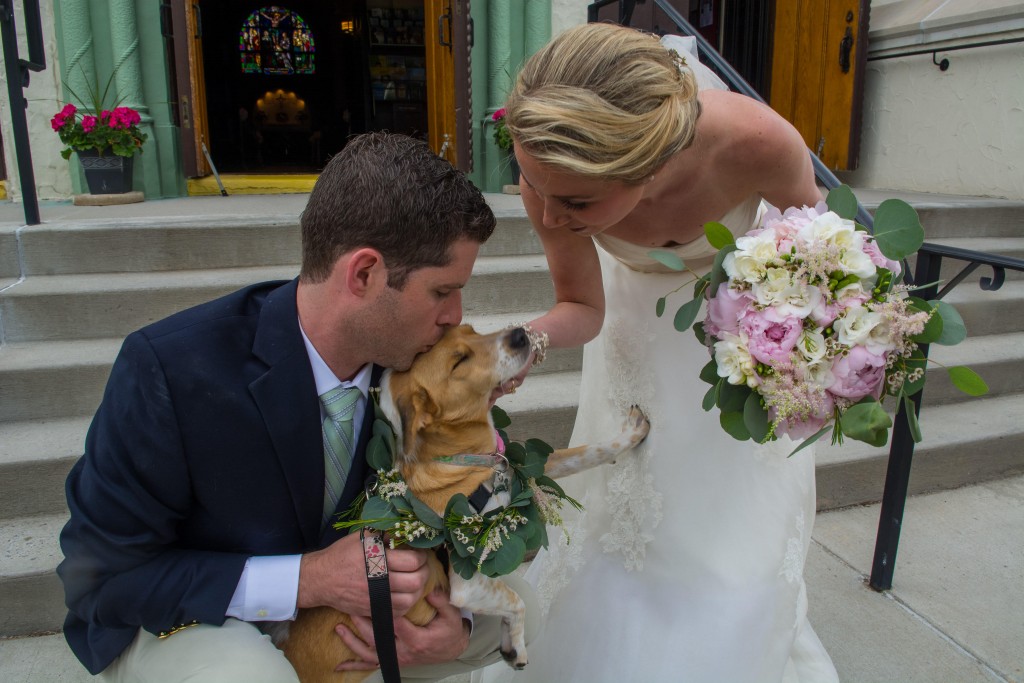 Do you believe that including pets in weddings is a growing trend?
Including your cat or canine (or something else...) in your wedding is a
major
trend among millennials. Nowadays, more and more couples are moving in together, getting a pet, buying a house, and maybe even having a kid or two, all before getting married. And that pet is not like your typical family pet from the 1970s either... That pet is their first born. It's basically their baby (although state laws don't quite look at it that way just yet), and not having your child with you on your wedding day is devastating, right? Brides and grooms will go to great lengths to have their little ones at their weddings, so I just make it easier for them. And each wedding I do gives me ideas as to how I can improve the service for the next clients!
What are the most popular requests you receive? Any particularly out there requests?
I really haven't had any
truly
unique requests yet. Each wedding is different, so each job mean a new location, a new timeline, and of course, a new animal, but after that the process is pretty similar. I stay by the bride and groom's side most of the day and hand the little guys off for photos, and sometimes to take part in the ceremony. And I have my "Pawfect" bag on me, packed with with treats and water, my cleanup towels, and a brush, so they stay beautiful for the day. So far, all of my jobs have been with dogs, but I'm really hoping someone contacts me with a tea cup pig! That would be my idea of unique and soooo adorable at the same time...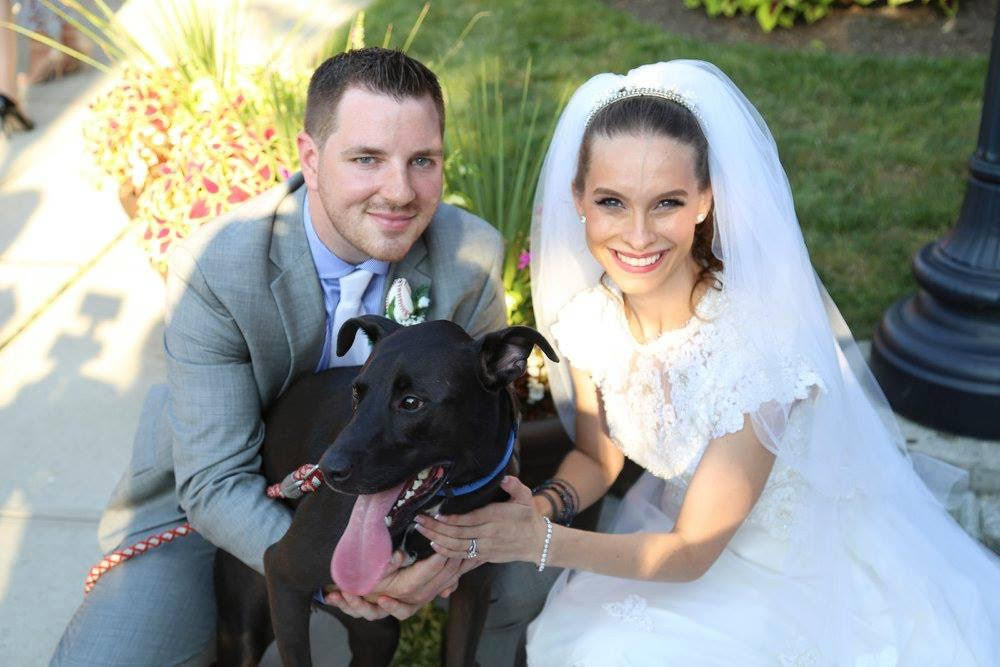 All photos via Pawfect For You
Want more alternative wedding ideas?
9 Totally Unexpected Cake Cutting Songs
5 Reasons Why It's Totally OKAY to Skip the Honeymoon
3 Easy Ways to Make Your Wedding Super Social