12 Days of Blissmas: The Holiday Gift Guide Guaranteed to Bring You Bliss
by Loverly Editorial •
11 Dec 2020 •
7 min read
2020 has been a year. That's why we wanted to bring you 12 days of blissful gift ideas to help with your gift-giving process. This holiday gift guide is packed full of incredible brands, unique products, and some pretty amazing deals, too!
It's not easy to find something to please everyone on your list—between mom, dad, your soon-to-be in-laws, kids, friends, and all that extended family that just keeps growing! Plus, after the year we've all had, it feels like we could use a little extra bliss. That's why we've rounded up a bunch of gift ideas for a whole mix of people at various price points for you to browse through. No matter what holiday you're celebrating, we hope this list will bring you (and your loved ones) a little bit of bliss.
Let's start checking some folks off your gift-giving list…
If you want someone to feel like their gift is one in a million, get them something totally personalized! Minted's new textile collection is full of gorgeous gifts—totes, duffles, clutches, weekenders, and more—featuring stamped-leather name tags and unique, artistic designs.
You can even kick that personalization up a notch by printing a photo right onto a chic throw pillow or custom puzzle. As you browse through their options, you'll find tons of the latest products we're sure everyone on your list will love.
With a lot of workouts and other physical activities moved to the home this year, the HigherDOSE Infrared Mat is a perfect gift for your would-be gym buddy. It's also great for anyone experiencing chronic pain or for counteracting any #WFH life stiffness. This gift is stress-relieving, immune-boosting, and utterly refreshing for both mind and body, making it the perfect winter reset for everyone this holiday season.
It's no secret that we love bling here at Loverly, and we're sure you have plenty of loved ones who do, too! That's why we had to include one of our favorite jewelry brands on our blissful holiday gift guide.
Ring Concierge is the perfect place to find some sparkle for your loved ones, whether it's a classic pair of pearl studs for mom or a cute custom letter bracelet for your Maid of Honor.
If you haven't heard of Lele Sadoughi, you've definitely seen her designs before. This prominent fashion mogul can lay claim to the oh-so-trendy padded headband look that has been taking over your social feeds this year. And would it really be a holiday gift guide without a good Insta trend? For the best accessories for all your besties, Lele Sadoughi is the right place to get looking.
If you really want a gift that shows you care, give your loved ones something that they can use every single day! The Art of Shaving has some awesome gift sets that will leave anyone feeling like a king. In addition to all of their luxurious and high-quality grooming gear, they also offer free virtual gift consultations as well as a virtual gift-giving assistant that will help you find the perfect gift for anyone on your list with some facial hair that could use a taming.
Let's take a pause for a second. Amidst all this gift-giving, when was the last time you gave a gift to yourself?
There's no better gift than taking the time to know your own body, and we've found the perfect way to help you do just that. The Modern Fertility Hormone Test is an at-home test that gives you insight into how many eggs you have, hormone levels, and other important fertility factors. The results go deep into what every hormone means and you can also talk 1:1 with a fertility nurse to review your results and options for next steps.
It's also FSA/HSA eligible. Whether you're planning a family right now or still have a few years to go, this test will help you know yourself and your future a whole lot better. To make this gift even better, use our exclusive link to get $20 off your purchase! (You can also purchase the test for a friend on Amazon—if you want to get back to gifting to others.)
What's better than giving the gift of rest and relaxation at home, especially after a year with less travel and more time inside? Purple offers a wide range of options at various prices from new, limited edition pajama sets, seat cushions for your home office, and even a perfectly plump pet bed for your best furry friend. If you really want to knock it out of the park, though, nothing says "I love you—let's cuddle," like an incredible new mattress with pillows and sheets to match.
We teamed up with author and founder of The Vinum Collective, Vanessa Price, to showcase her book, Big Macs & Burgundy: Wine Pairings for the Real World as well as some great gifts from Thirsty Nest to pair with it! Her book is the perfect gift for the aspiring sommelier in your life who doesn't want to limit their wine/food pairings to the bourgeois. And here are Vanessa's picks to pair with this gorgeous page-turner:
The Ultimate Wine Refrigerator:  "The Rolls-Royce of wine storage, these units provide the very best in durability, consistency, customer support and longevity."
We couldn't complete a 2020 gift guide without including some absolutely fire loungewear! And the best part about Mate: the Label? All of their products and packaging are totally sustainable and 100% organic. This is the perfect gift idea for anyone who wants to get cozy, nail their #WFH #OOTD, and feel good about the environmental impact (or lack thereof) of their outfit.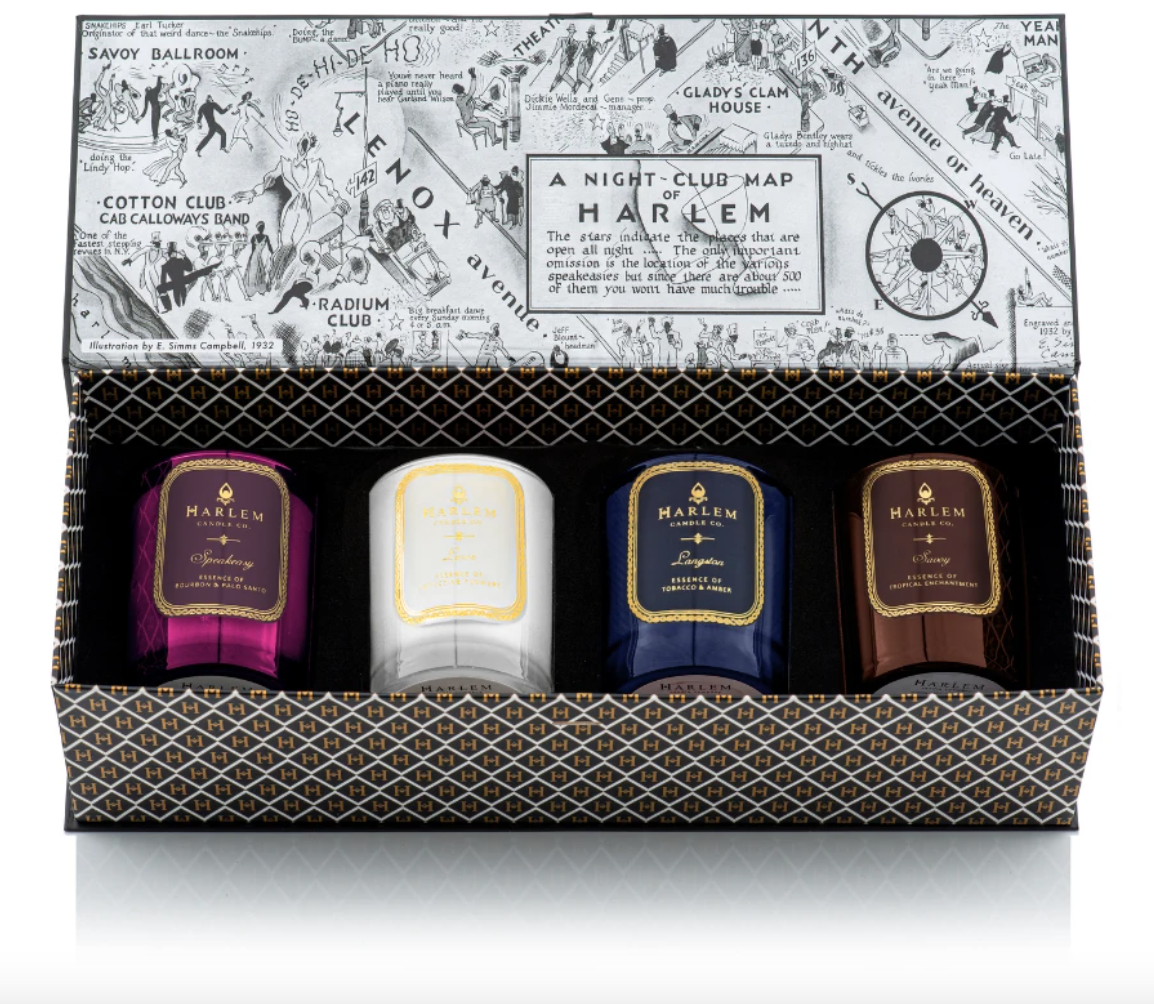 What says bliss more than a gorgeous scented candle flickering away on a chilly night in? Nothing, that's what! And we think Harlem Candle Co is the perfect place to go for supplying your besties with the best and brightest in curated fragrance experiences. These candles are inspired by the rich history of Harlem with scents ranging from "Speakeasy" to "Savoy" and all have style for days.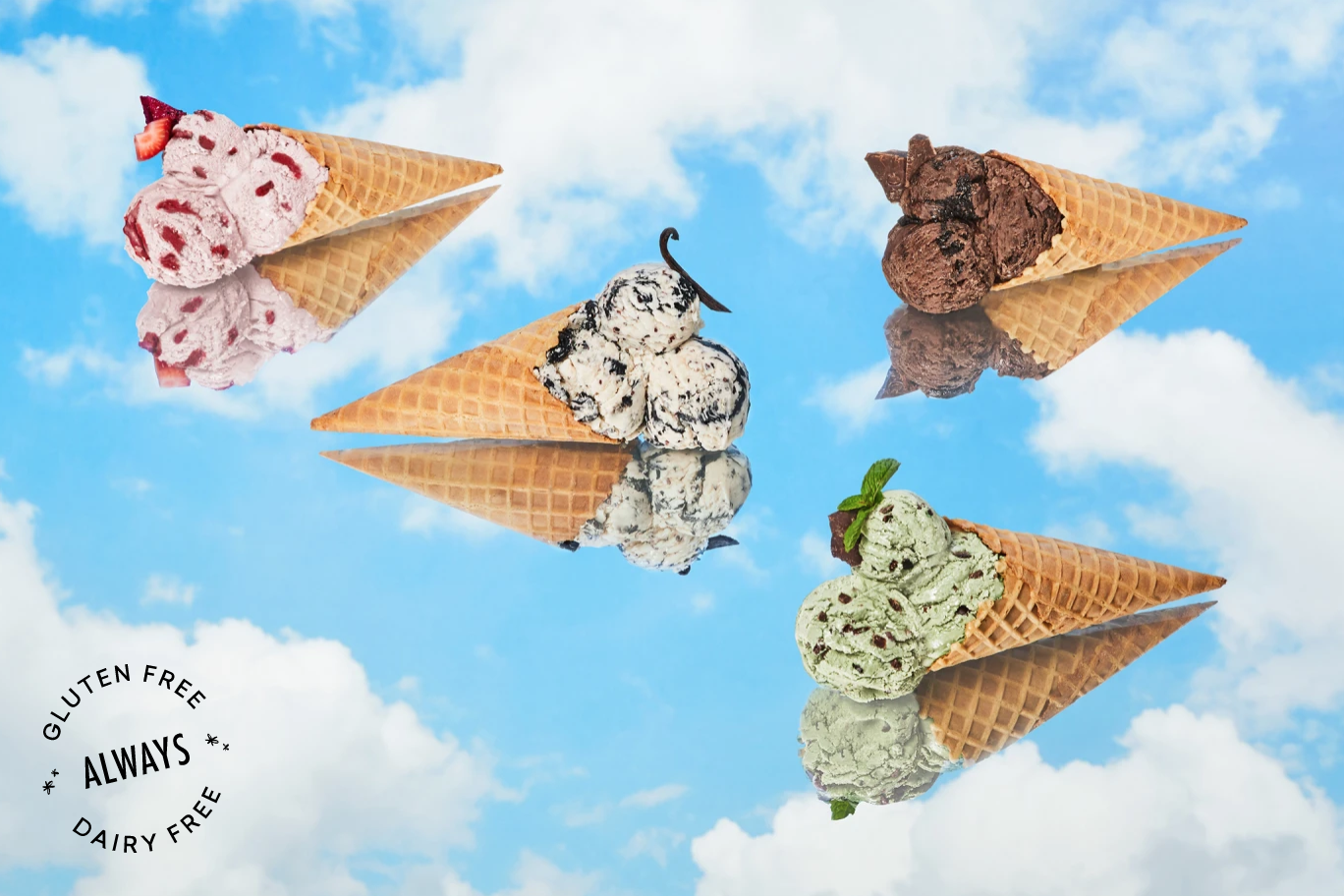 After the year we've all had, everyone deserves to satisfy that sweet tooth! Help your friends and family ring in 2021 with an extra cherry on top—Daily Harvest's Scoops Gift Box! This gift set allows you to pick six perfect pints including flavors like Vanilla + Sticky, Sweet Salted Caramel or Chocolate + Ooey, Gooey Midnight Fudge while keeping things a little lighter since Daily Harvest's products are all gluten-free and dairy-free, always.
These decadently delicious treats are full of whole, nourishing ingredients and are sure to give everyone on your list an extra scoop (or more!) of bliss.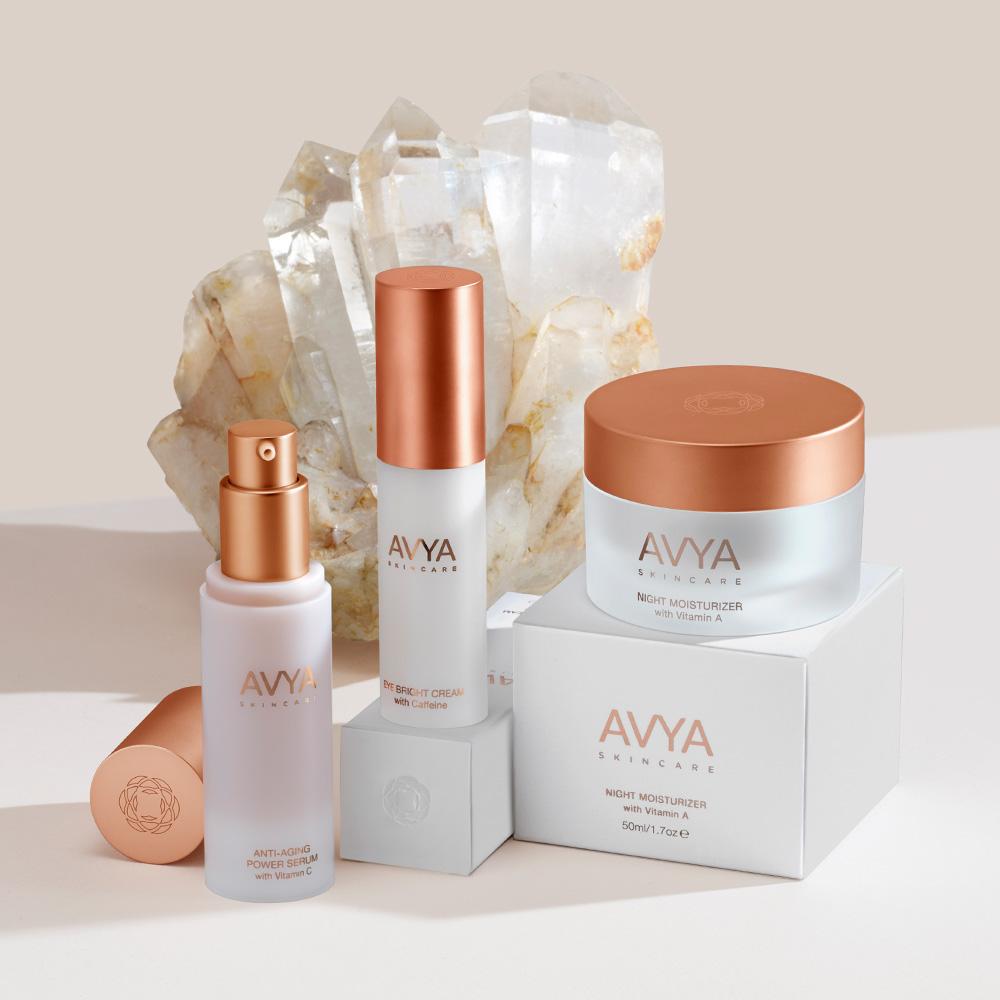 When it comes to gift ideas, you can never go wrong with skincare. But if you want to make that gift absolutely amazing, you're going to want to go with Avya Skincare, in particular. This luxury brand marries traditional Ayurvedic ingredients with groundbreaking modern technology to create some of the most nourishing, rejuvenating, and all-around incredible skincare products available today. Oh, and did we mention that you can get 40% off all their products until December 14th?
With all the wedding events you have planned coming up, you'll want to make sure everyone in your life is looking and feeling their best. A wedding may last one day, but those photos last a lifetime! That's why investing in skincare—whether it's for your partner, your parents, your wedding party, or maybe even yourself—is always the best bet.