Ethereal & Romantic Bohemian Wedding Inspiration
Ethereal—defined as "extremely delicate and light in a way that seems too perfect for this world"—perfectly sums up the vibe that many brides want to achieve on the big day. Hoping to look exquisite and "too perfect for this world"? Here are some romantic bohemian wedding elements you can incorporate into your day to make that dreamy style a reality.
Floral crowns.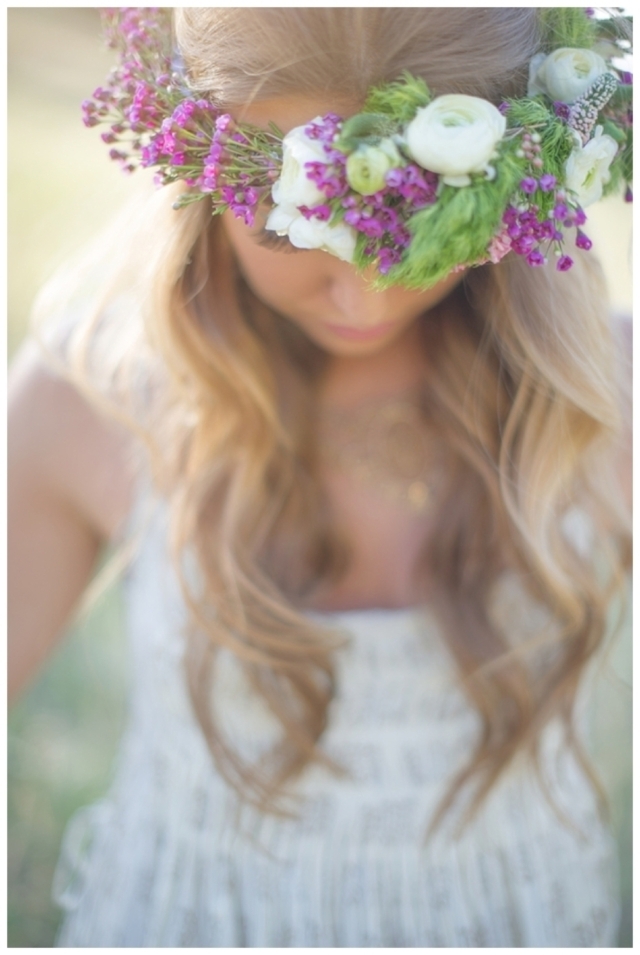 Photo by: Shalynne Imaging on Smitten Magazine
Choose garden roses, ranunculus, lavender...whatever your pleasure! A floral halo is a surefire way to incorporate a whimsical, faery-like quality into your day.
Braids.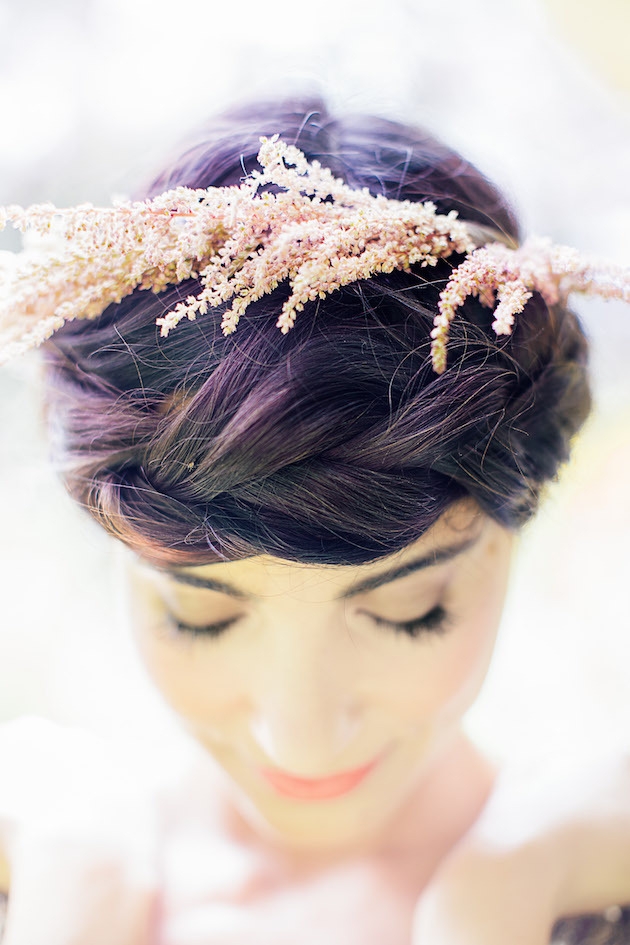 Photo by: Reverie Supply on Bridal Musings
Old world meets new with this classic hairstyle. Try French or fishtail braids to add interest to your locks...and simultaneously create a perfect setting for your flower crown.
Washed-out hues.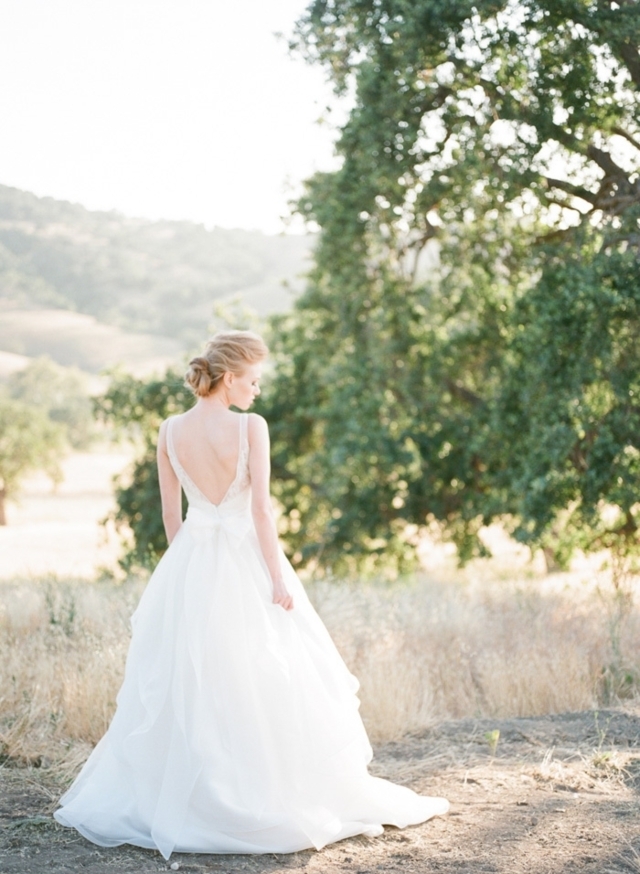 Photo by: Diana McGregor Photography on Grey Likes Weddings
Pink, beige, ivory...delicate colors suit the ethereal bride. Neutral hues are the perfect complement to a heavenly wedding theme; add darker neutrals (like olive green and plum) to bring a little bit of drama.
Lace.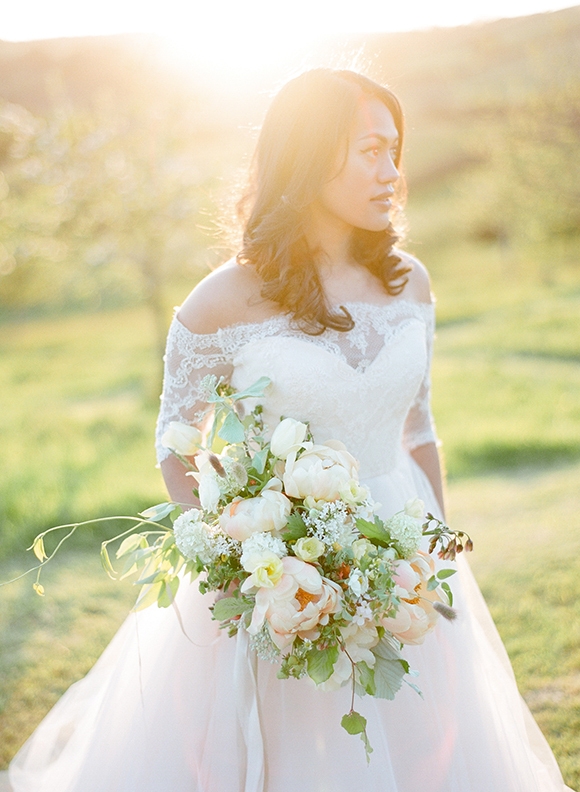 Photo by: Taylor & Porter on Magnolia Rouge
Feminine and and classic, this fabric adds a traditional bridal touch to your wedding day. Whether it's part of your dress and veil or on your tables, lace adds texture and interest (along with a seriously romantic vibe).
Flowing gowns.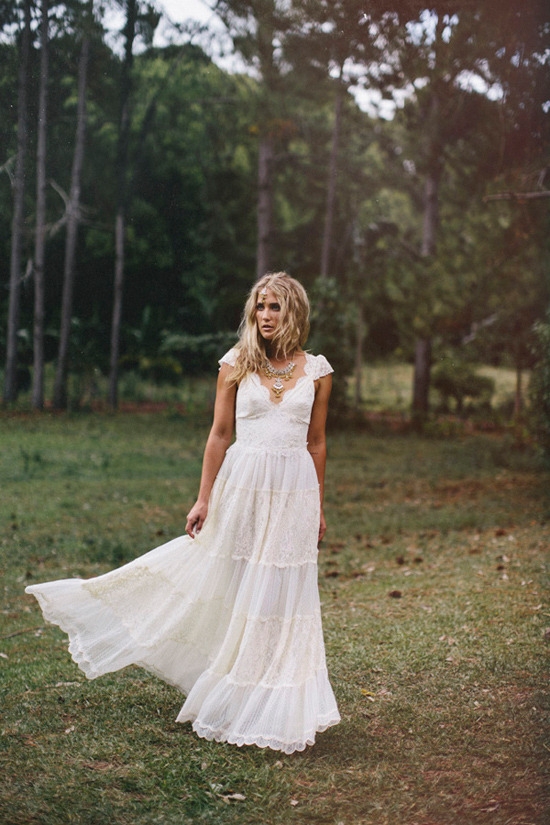 Photo by: James Frost on Polka Dot Bride
Ethereal brides' bridal style has a light and whimsical look. Opt for layers of fabric that move easily.
Lush bouquets.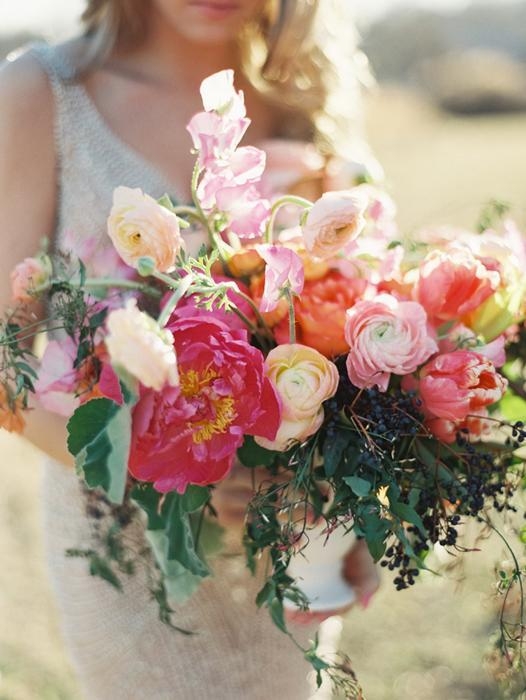 Photo by: Laura Gordon Photography on The Brides Cafe
Beautiful flowers fresh from the garden are a given, but the etherial bride can also incorporate other aspects of nature into her bouquet. Dried leaves, berries, ferns, and moss create an earthy vibe and are an unexpected twist on tradition. Browse more
romantic boho wedding ideas
on Loverly!
Planning a wedding? Get the step-by-step wedding planning guide.
Stories you might like