16 Simple yet Stunning Restuarant-Worthy Recipes To Make for Your Next Date Night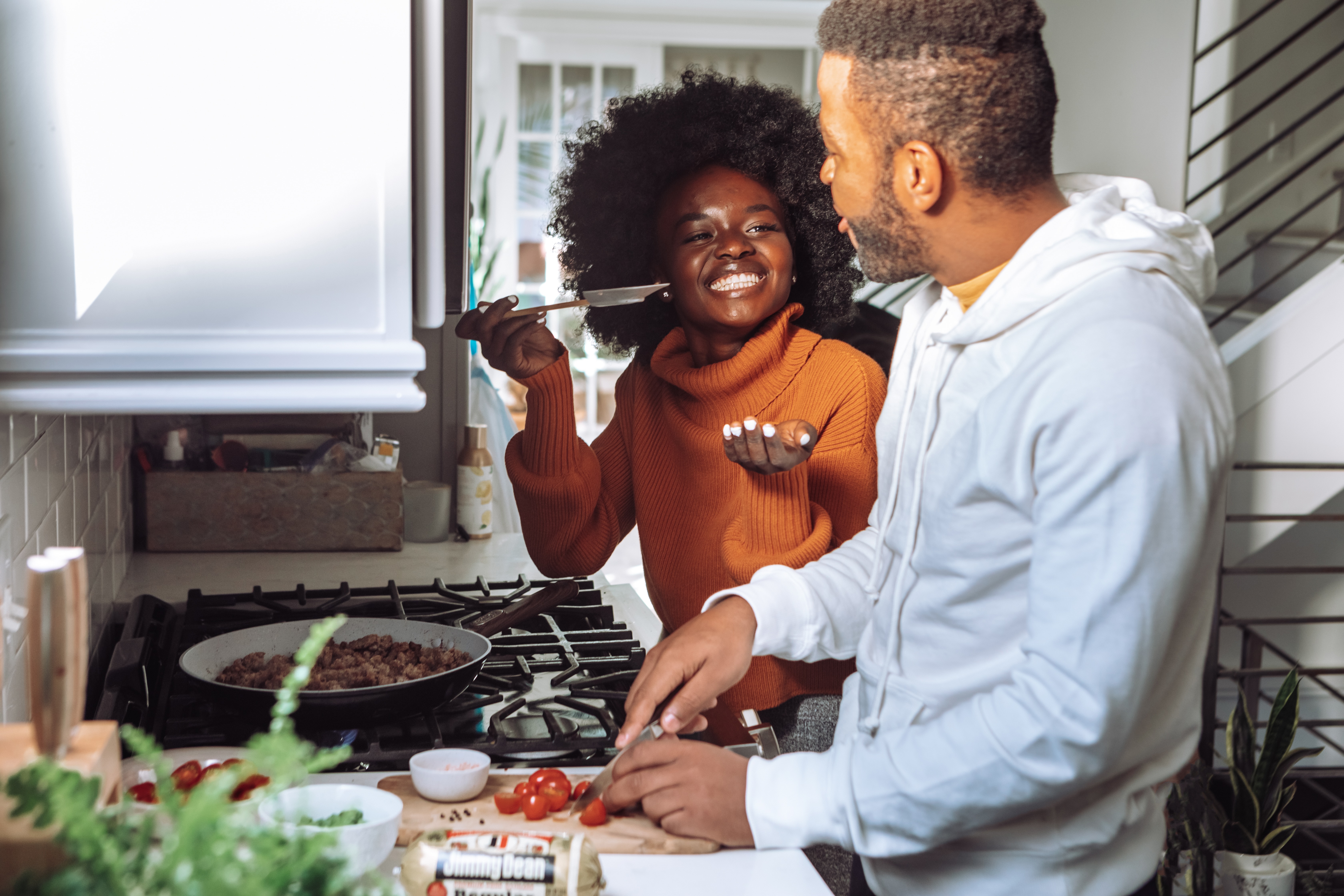 A date night at home doesn't have to be drab. Whether you're missing the last time you got to eat at your favorite restaurant or you're trying to pinch some pennies while saving up for your wedding budget, a homemade dinner with the right recipe can feel even more intimate. After all, making a meal for just you and your partner seems a lot more heartfelt than making a reservation or picking up take out. Be careful making these restaurant-worthy dinner recipes; you'll save loads of money on delivery fees, but your partner will be begging for you to cook dinner every night from now on.
No one's disappointed in a salad for dinner when it's this loaded with pretzel croutons, mustard dressing, and sausage bits. This recipe will bring you back to the fresh air and fun of dining in a beer garden—just without the hangover. The dark swiss chard is loaded with antioxidants so this filling salad still feels super healthy. 
More like this