Ideas
Don't Like Your Engagement Photos? Here's What To Do
Customize your own wedding checklist with due dates, personal reminders, and timelines for all your wedding to do's.
We'll be the first to admit that we LOVE engagement photos. They're a chance for you and your partner to let loose and privately celebrate the much-anticipated engagement. It's a fun photoshoot that is the start of all of your wedding planning and events. But engagement photos aren't just "fun." There is also something innately intimate about being in front of a professional camera and photographer to capture your love story on film. It's one of the best parts of taking engagement photos. But what happens if you don't like your engagement photos?
There are some ways to avoid hating your engagement photos and steps you can take if you don't like them. So, if you have engagement photos that you don't like or it's a fear that you have, stick around...we have some great tips to help you with both situations.
You Hate Your Engagement Photos, Now What?
Engagement photos can be a great way to prepare for how wedding photos will go down a few months later. This is because the experience allows you to get comfortable in front of the camera and with the photographer. But sometimes, things go differently than planned! Maybe someone looks terrible in their outfit or makeup, or perhaps the weather wasn't great during the shoot, or maybe the editing style didn't turn out as you expected--things happen, right?
Either way, it can be challenging to tell if an engagement photo will look great when you're standing in front of the camera. So, what happens if yours doesn't?
Planning a wedding can be an emotional roller coaster. And since engagement photos are one of the first things you'll do, it can be easy to get upset if they don't turn out the way you expected them to. But this is no time to freak out. You don't want to go into planning the biggest event in your life all stressed out and upset. 
Do not panic. It's not the end of the world.
Don't be too hard on yourself or your partner.
Don't blame your photographer.
Work together on a plan to fix or reshoot the photos.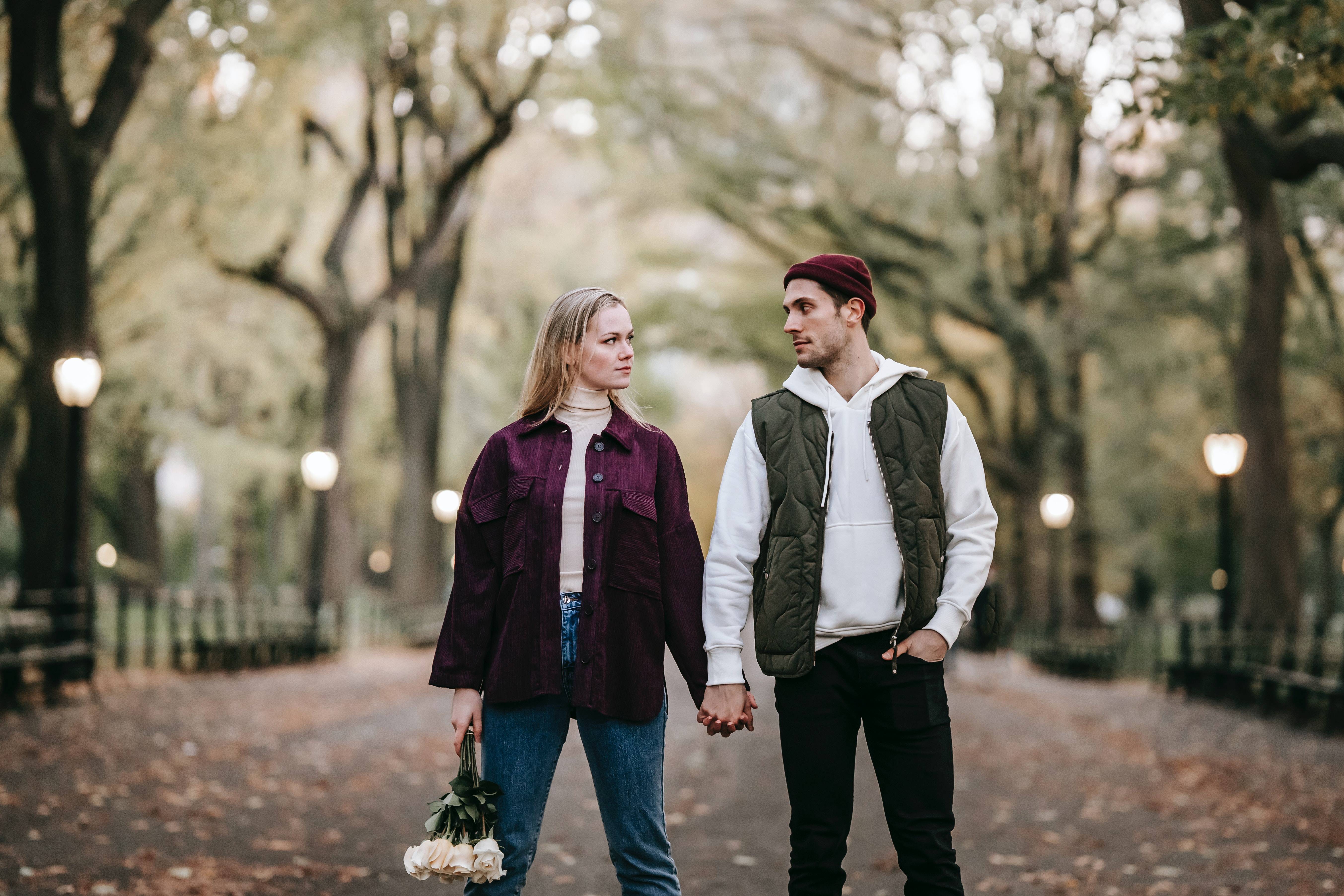 2
Determine Exactly What It Is That You Don't Like
When you're in the thick of it, it can be hard to identify precisely what you don't like about your engagement photos.
It could be the lighting, the location, or just how you look (and if so: no shame). It's important for both parties involved in this conversation--you and your photographer--to know "what specifically" you don't like so they can work with you on fixing them.
Don't just say "I don't like them" because this doesn't give anyone any information at all! Instead, be specific: What part of these images does not appeal to you? Is there something missing? Is there something too much?
3
Talk To Your Photographer To See What Can Be Done
Talking to your photographer is always the first step to see if there's anything that can be done to improve them. If you're unhappy with how they turned out, you must tell them why. Asking for changes shows that you care about the final product and want what's best for everyone involved in making your photos happen!
Ask if reshoots are possible or necessary. If there are certain shots where people had their eyes closed, their faces were too blurry, or something else went wrong during shooting (for example), then having a second chance at getting those right might be worth considering! If not, try asking if edits would help instead.
4
Reshoot Your Engagement Photos
If you're unhappy with your engagement photos, reshooting will be the best solution. But how can you plan for it?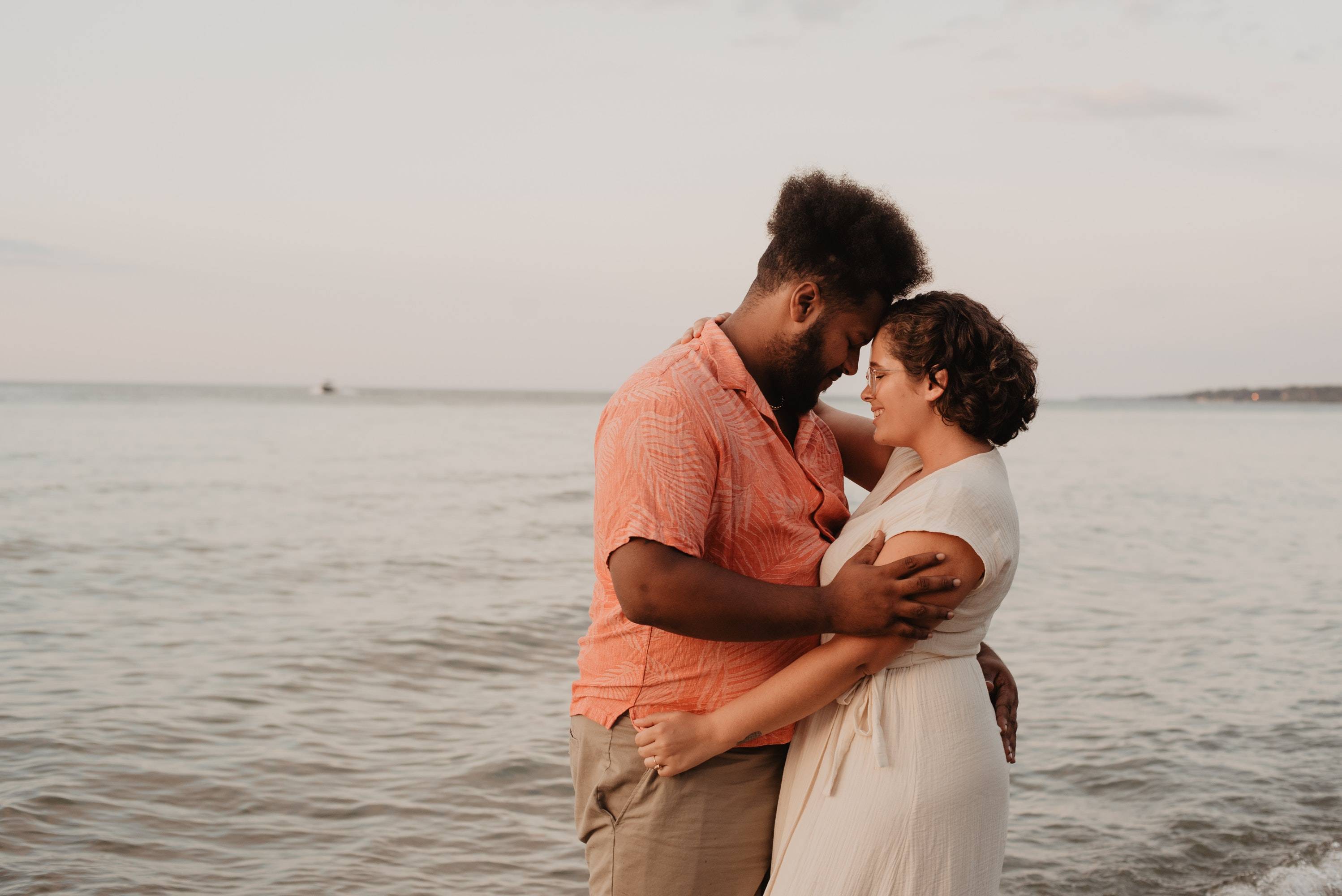 The first thing to do is to ensure that the photographer has enough time between your engagement session and wedding day--this ensures that they'll have time to edit any mistakes or new ideas before the big day rolls around. If they don't have enough time, consider hiring someone else who does!
If this isn't an option, consider doing some DIY editing yourself after the fact instead of hiring someone else entirely just for one job (it could work!).
5
Edit the photos yourself (if you're skilled in Photo editing)
If you have a good eye for photography, you can edit your photos. With editing software like Photoshop or Lightroom, it's easy to fix photo lighting and color issues. You can also use editing software to crop, rotate and remove unwanted objects from the photo if they were too close during shooting or appear unnatural in the background of your engagement shoot.
6
Get Another Photographer To Fix Them
After speaking to your engagement photographer, you may be unhappy with their solutions or lack of solutions to fixing your photos. If you find yourself in this situation, you should look for another photographer to either fix the images or reshoot them all together. 
If you've found a photographer with experience fixing engagement photos, that's great! They'll know exactly what to do to improve your images. But we suggest you explain in detail what you don't like about the photos to make sure their edits will achieve your desired results. 
And don't just choose "any ol' photographer." You want someone with a good reputation who can get the job done promptly (without charging an arm and leg). You don't want to end up in the same situation as your first set of engagement photos. 
Engagement Photos Are A Trial Run
For many couples, engagement photos are a trial run before the wedding photos, so it's crucial that you love them. And many times, it can be the determining factor in whether or not you use the same photographer to shoot your wedding.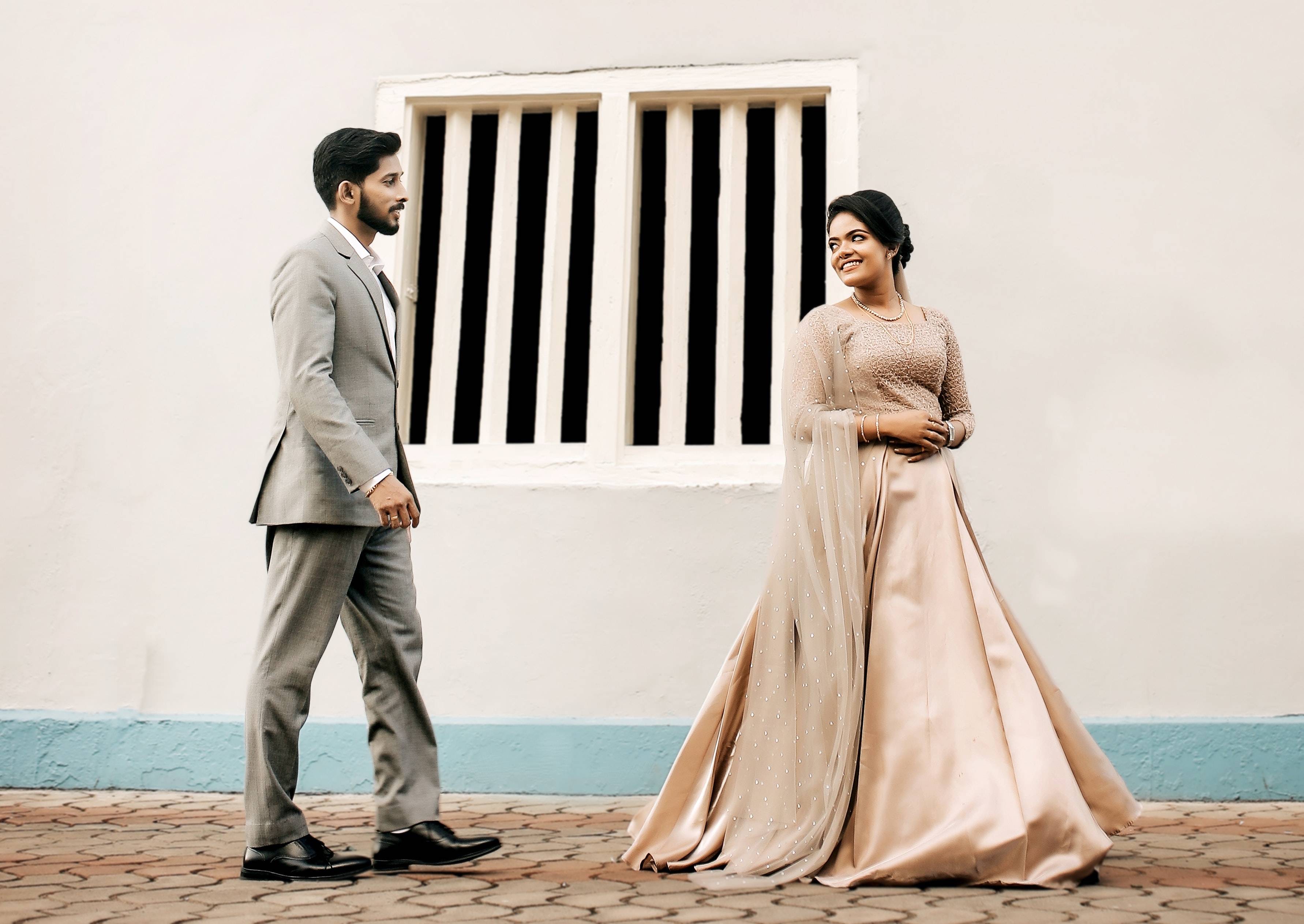 Engagement photos are a great way to get comfortable with your photographer, the process, and, most importantly, yourself. They're also a chance to practice being in front of the camera before it's time for your wedding day photos.
If you don't love them, there are things you can do to make sure that doesn't happen again:
Talk with your photographer about what went wrong and how they could improve their work
Ask friends/family members who have had professional portraits taken (not just engagement photos) what they liked about their experience and if any things could be improved upon next time.
It can be tempting to get upset over your engagement photos, but don't! It's just a photo, and you'll want to remember the day as much for how happy and excited you felt as anything else. If there are specific problems with them (like an unflattering pose or awkward smile), tell your photographer what they are so they can work on fixing them in the future. 
Or is it just a general sense of dissatisfaction? Remember: no one is perfect! People have bad days; sometimes, even professional photographers do too. That doesn't mean they're bad at their job or that there isn't anything salvageable from these images; it just means that there might need some tweaking here and there before moving forward with any prints or albums in mind! 
The best thing about photography is its ability for revision. So don't worry too much about this first round of pictures; focus on having fun going through them together!