8 Date Night Ideas That Require You to Get Your Hands Dirty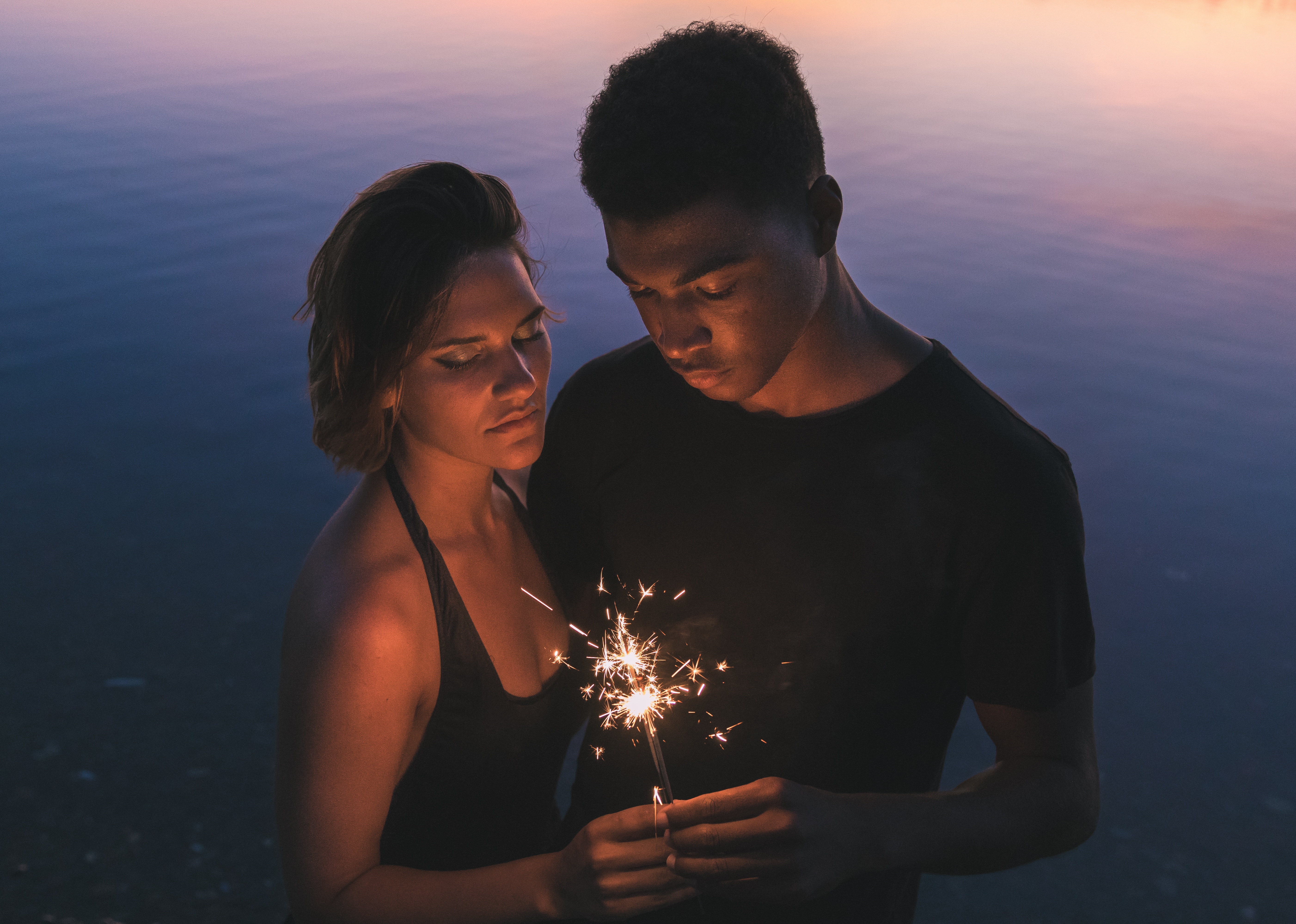 While dinner and a movie is always a fun idea for
date night
, sometimes you just need to mix things up. Dating should be fun, after all! So when you feel like you and your partner are getting into a rut, consider doing something that doesn't require sitting at the same ol' bar or restaurant. Spice up your routine with these 8 date night ideas will get you out of your comfort zone and into some fun.
Photo by Brooke Cagle on Unsplash
1
Pair some painting with some drinking:
Okay, so maybe you're not Picasso. But that shouldn't stop you from getting your paint on. Find a place that either serves wine or lets you BYOB to help take the edge off. The best part? The worse you and your partner are, the more fun the date will be. You can laugh at (sorry…with…) each other all night long. And you never know — you may have some artistic talent hidden deep down inside of you. Hello, bathroom art!
2
Grab your camera:
You've mastered the art of the selfie, but how about getting some real photography skills under your belt? Sign up for a photography class with your other half and learn all about capturing life through the lens. Being in front of the camera makes a lot of people feel super vulnerable, so use each other as models to deepen your knowledge of the other person. And, at the end of the date, you'll have some serious knowledge of how to work a camera…which will come in handy on your honeymoon and any future vacations!
3
Make some pottery:
If you're down to get your hands dirty, then a pottery sesh may be perfect for you. It's playful (swipe some clay on each other's faces) and sensual (remember that scene from "Ghost"?) making it a GREAT activity to kick off your date night. Plus you'll probably walk away from the class with something useful for your home, like a nice vase or bowl, if you're able to focus on the task at hand.
4
Learn a language:
"I love you" sounds romantic whenever your partner says it, but imagine if you could both say it in EVERY language? Okay, maybe not everylanguage…but a few would be nice! If you're looking to expand your vocabulary beyond English, sign up for a class with your honey. Fascinated by French? Learn the language together, practice on each other, and even celebrate mastering the language by taking a trip to France together! Besides, hearing your partner say basically anything in French is incredibly sexy…
5
Get your chef on:
Cooking is a great alternative to going out to eat. Whether you invite your partner over for an impromptu cooking sesh or head to a local cooking school, you can't go wrong when food is involved! Pick a general intro course if you just want to learn how to slice and dice together or find something more specific, like a cheese-making class, if you want to pick up some serious skills. You might just impress yourself (or your date) with how awesome you are at filleting a fish. Plus, cooking for your partner is about as sensual as it gets.
Photo by Soroush Karimi on Unsplash
6
Strum on that guitar:
If you and your partner enjoy going to concerts together, learning a new instrument together would be a nice way to switch up your music-themed date night routine. Consider picking up the guitar — you can practice together and get better until you spend your every free evening having jam sessions, singing, and making out. Okay, that last part is optional…but also very highly recommended!
7
Learn everything there is to know about wine and cheese:
Wine and cheese are ALWAYS a good idea. Find a wine shop that's hosting a class featuring your favorite wines (or region) and sharing the 4-1-1 on what cheeses go best with them so that you can better enjoy your wine drinking and cheese eating in the future. Plus, you'll get to feel classy (you ARE learning, after all) while drinking. We like to call that a win-win.
8
Sign up for some salsa (dancing classes, that is):
You know what they say, "The couple that moves together, stays together." Okay, maybe that's not exactly how the saying goes, but you get the picture. Salsa is definitely one of the sexiest dance styles out there, so if you and your partner want to get your groove on in an intimate way (outside of the bedroom), this is the perfect date night for you.
Want more date night ideas? We've got 'em on Loverly:
20 Date Ideas That Are Under $20
6 Totally Date Night-Worthy Activities
Stories you might like