12 Things On Every (Stressed) Bride's Holiday Wish List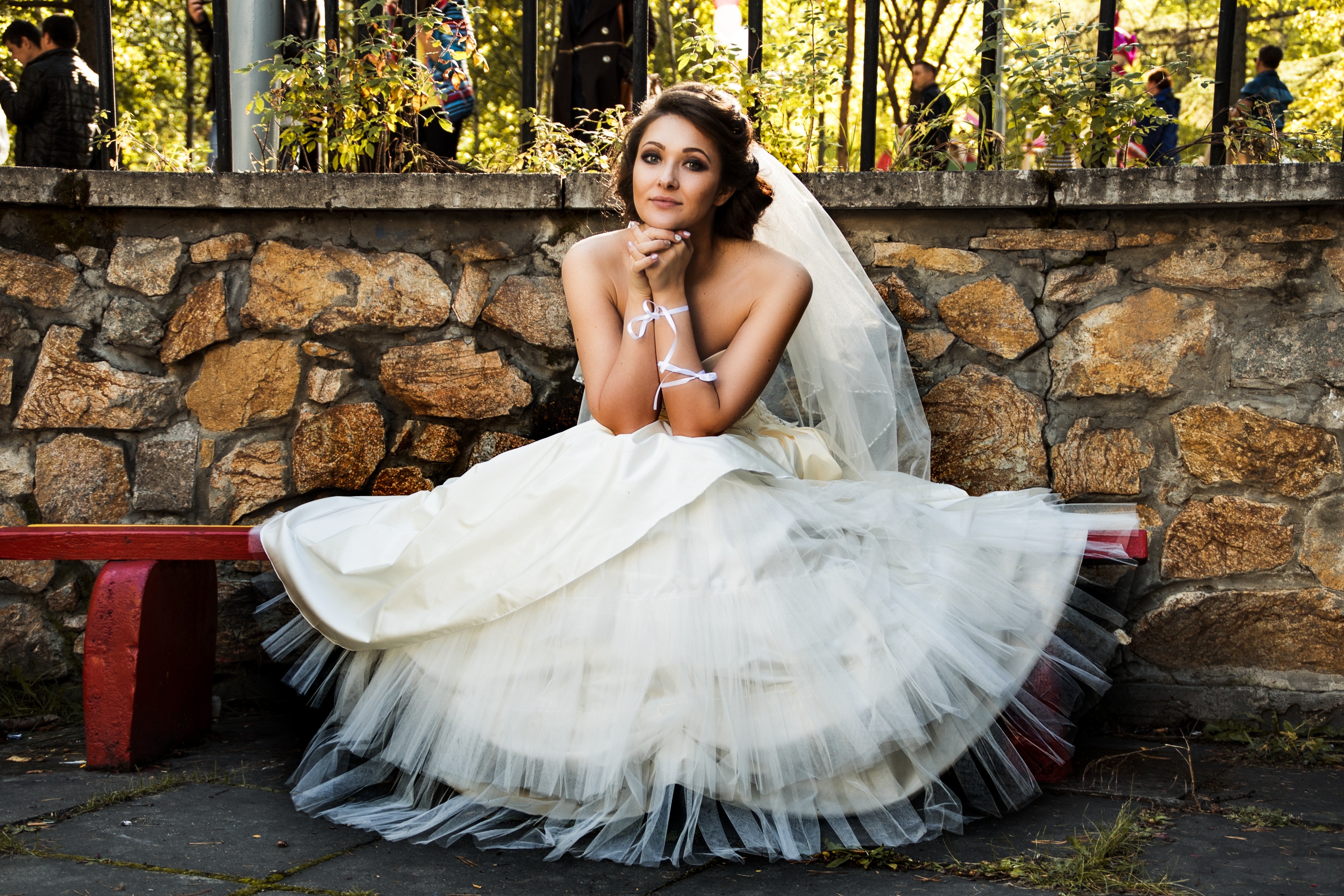 1. An on-call masseuse
2. A live-in wedding assistant
Even if you've hired a wedding planner, you probably still feel like your wedding has become your second job. Having someone on hand at ALL hours of the day and night to help manage your mom's endless list of questions and add stamps to the 150 invitations you need to send out would make your life a whole lot easier…and maybethen you could catch a few more hours of beauty sleep.
3. A personal bartender
4. A professional hair and makeup team
What girl wouldn't want to have a personal beauty team available at the push of a button? Some days it's hard enough to get up without pressing the snooze button three or four times, let alone applying makeup and taming those tresses. Having a hair stylist and makeup artist on hand would mean you're always looking your best, whether you're meeting your wedding planner for coffee to discuss your budget or heading out to your bridal shower.
5. Magically handwritten thank you notes
One of the most arduous wedding tasks is writing those thank you notes. Between the engagement party, the showers, the bachelorette extravaganza, and all those wedding presents, you'll be putting your appreciation into words for a while. How great would it be to have touching, handwritten thank you notes miraculously appear out of thin air?
6. A pair of comfortable heels
While this wish list item might sound like an oxymoron, being able to rock that perfect pair of leg-elongating heels from the first kiss to the last dance without feeling any of the related pain would be life changing.
7. A dressmaker on speed dial
With all of the wedding-related events you're going to have to attend leading up to your big day (think: engagement party, several bridal showers, bachelorette parties, and more), having a personal dressmaker available would save you a lot of hours running around looking for that perfect dress. Imagine being able to pick up your cell phone, describe your ideal dress, and have it show up at your door a few days later.
8. A bigger wedding budget
Who wouldn't like a little extra money in their pocket? Every bride-to-be has experienced the pain of having to let go of one or two items from their wedding checklist, and having some additional cash would help solve that problem. When money is no object, you can literally have the wedding of your dreams!
9. An endless supply of chocolate
There will be times throughout the wedding planning process when nothing can help alleviate your stress better (and faster) than a chocolate. But the fact that you have to go out and BUY said chocolate is an injustice. Wouldn't it be wonderful to have a self-replenishing stash at your disposal? It's sort of rude that this doesn't already exist…
10. A private chauffeur
Driving gets in the way sometimes. Wouldn't it be better to be able to just sit back and relax as you're transported to the next venue you're scoping out or to the next appointment you have lined up? Never worrying about traffic, parking or getting lost sounds pretty nice.
11. Having your favorite artist sing your first dance song
12. A mute button
One of the best parts of planning a wedding is that everyone you know comes out to support you and your partner. The worst part? Everyone you know starts to share all of their inner feelings about all things wedding. As a bride-to-be, there will be plenty of times when you just want to turn off all that unsolicited advice. A mute button for your chatty aunt or your overbearing sister would certainly come in handy!
More like this