11 Reasons to Fall for Autumn Weddings
by Loverly Editorial •
30 Sep 2018 •
2 min read
The air is crisp, the leaves are changing, and it's the special time of year for our favorite spices and voices. Everything from foliage and football makes it easy to fall for this season, so why not seize the season and tie the knot (along with your scarf) now? Read on for our top reasons why autumn's an awesome opportunity for your wedding.
1. Guests won't be sweating through your ceremony.
Photo by Kristin Sweeting
With the advent of autumn comes cooler temps, which means guests won't be frantically fanning themselves instead of listening to your vows.
2. YOU won't be sweating through your ceremony.
James Christianson with Jamee Photography
Fall brides don't have to build their wedding looks around what makeup is the most melt-proof.
3. The libations!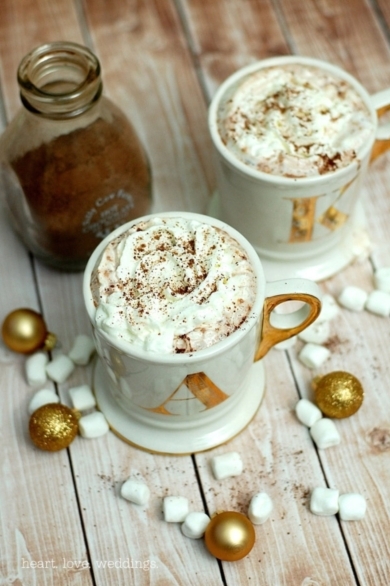 Photo by Heart Love Always
Nothing says fall like hard cider, spiked hot chocolate (think rum or schnapps), or mulled wine with cinnamon-stick stirrers.
4. Apples.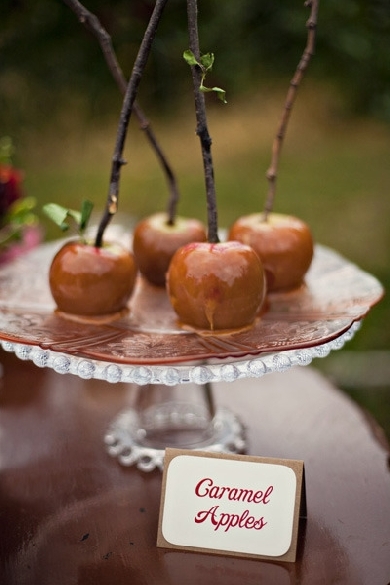 Photo by Heidi Lynn Photography 
To go with those delicious drinks, think of the food frenzy. That's right: apple everything. Donuts. Pie. Fritters. Bobbing.
The options
are endless.
5. Earlier start times.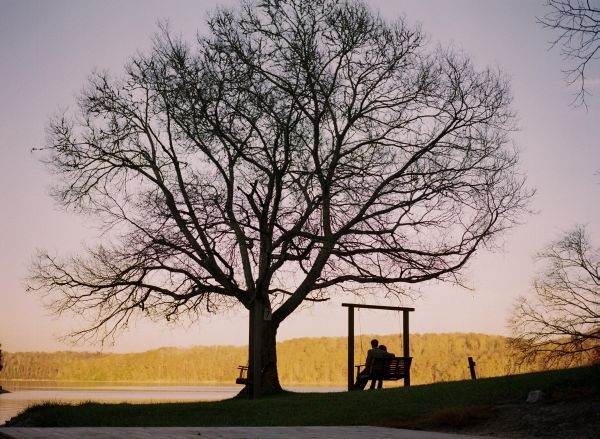 Photo by Kristin Sweeting
With the sun setting sooner, the festivities can fall in step, making it the perfect season for a brunch or early afternoon wedding.
6. Leaves.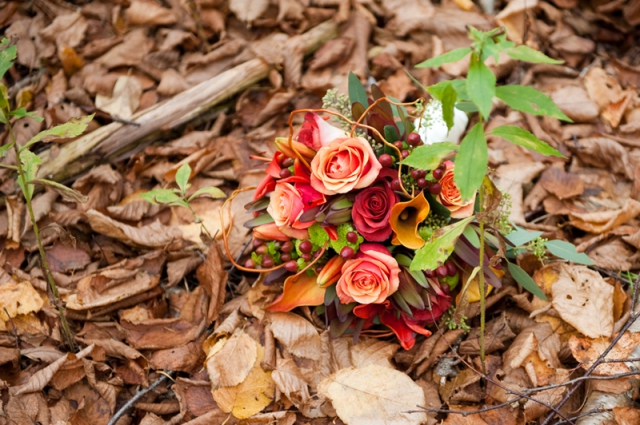 Photo by Rachel Peters Photography
Use the effects Mother Nature's most colorful season in your decor by opting for foliage-inspired florals.
7. Beautiful outdoor venues.
Photo by
Elle Decor
Go green (or yellow, or red, or copper…) and hold the entire wedding outside.
8. Dresses with sleeves.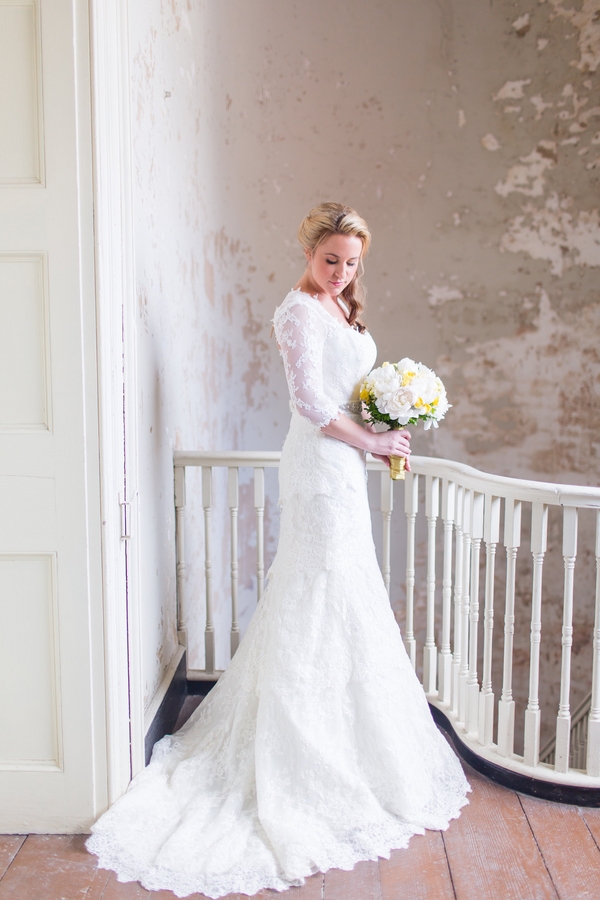 Photo by Stephanie Younce Photography
With the cooler temps and outdoor vistas, you might get chilly. Enter the long-sleeved dress, for the bride and the partygoer. The sartorial citations of this beautiful design are endless.
9. Brown suits.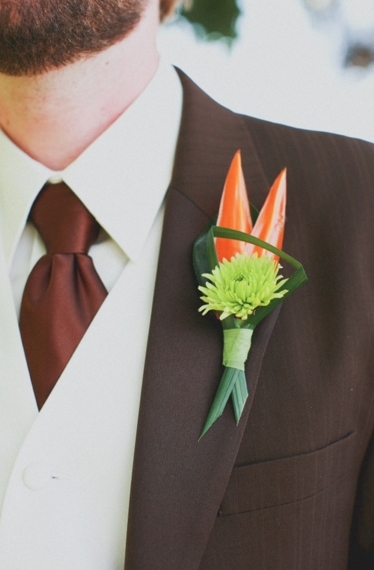 Photo by Ohana Photographers
Speaking of fashion, this may be the most appropriate time for dudes to opt for a brown suit that's oh-so-fashion forward.
10. Bold bridesmaid dresses.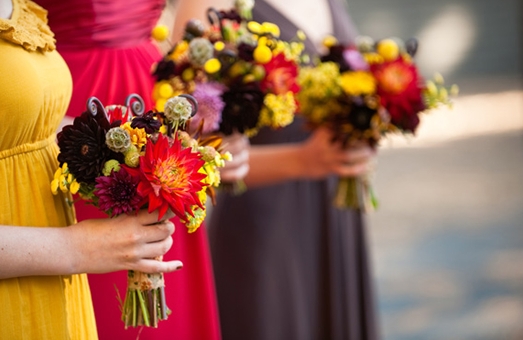 Photo by Chenin Boutwell
Rich jewel tones are beautiful and flattering on a variety of skin tones, and can be re-worn as a holiday party dress later in the season.
11. Pumpkin perfection.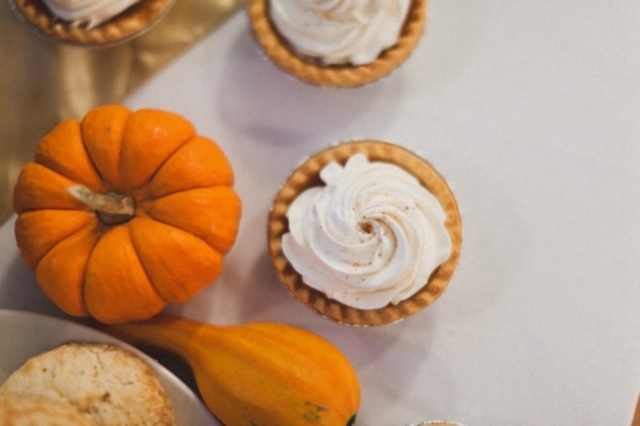 Photo by Avant Images 
Celebrate your union with what is perhaps the top reason to love fall: pumpkin spice.
Browse more fall wedding ideas on Lover.ly!
13 Photos That Will Convince You To Have a Fall Wedding
5 Seasonal Drinks to Serve Up at Your Fall Wedding
4 Can't-Miss Flower Trends for Fall Brides