11 Unique Wedding Registry Ideas That Are Beyond Awesome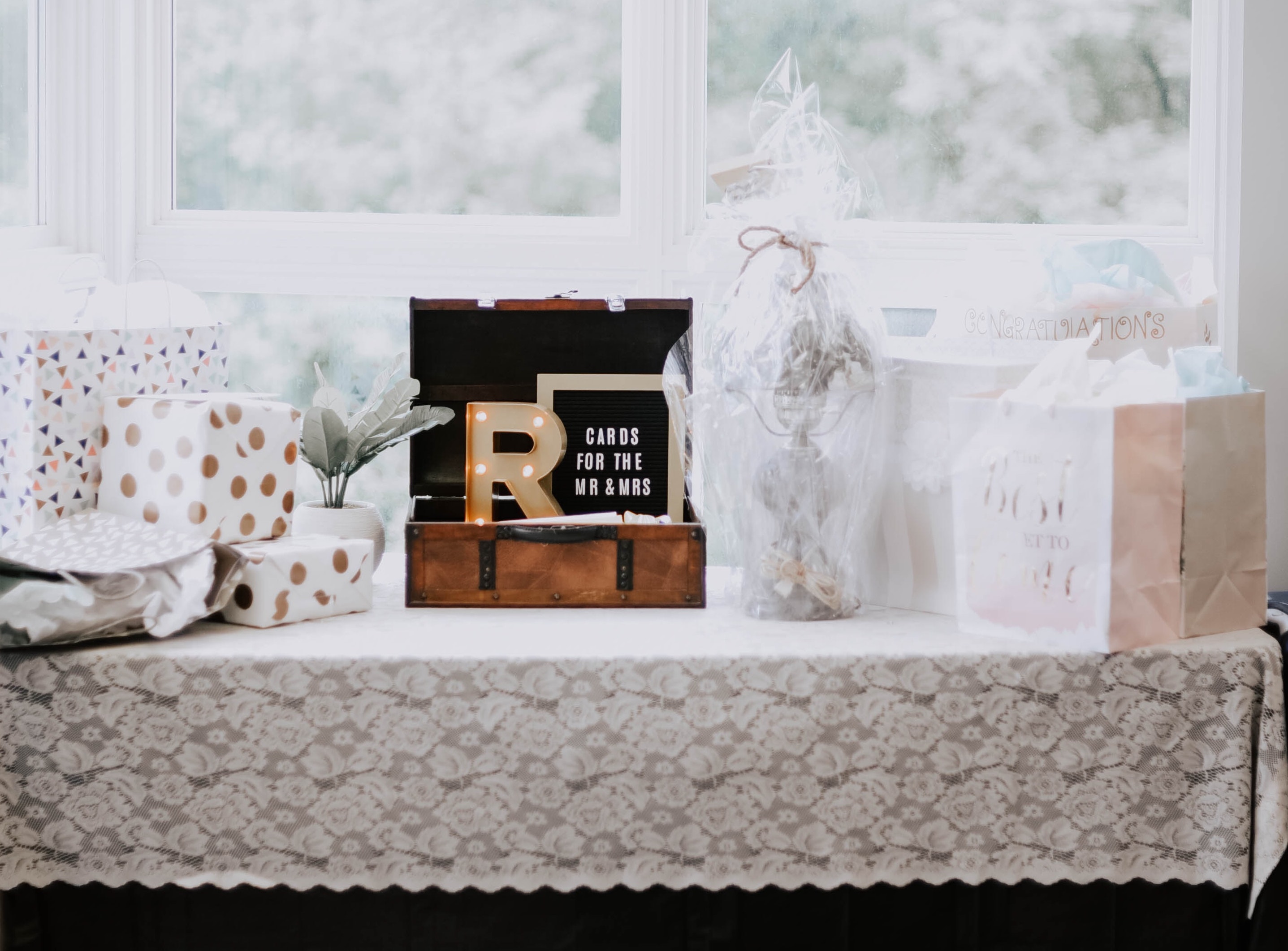 You may be starting a new life together with your spouse-to-be, but there's a good chance you already have a well-stocked kitchen and some decent linens in your life—
and you don't need any more stuff!
If that's the case, don't feel pressured to start a wedding registry for those household items. Now that couples are marrying later in life, less traditional and more unique wedding registries are becoming totally acceptable! And there are tons of unconventional wedding registry ideas to choose from, so your guests can help support your travels, your home, or something else you really care about. 
What is a wedding registry?
Before we start, however, we should just clarify what we mean by a wedding registry in case anyone is unclear about that process. Usually, at some point during the wedding planning process, couples will set up a wedding registry that is essentially a
curated list of items that you would love to get as wedding gifts
. Some traditional wedding registry ideas include gifts such as sets of linens, kitchen appliances, home decór, and more, basically, anything that will add that "new home" feeling to recently married couples' lives.
Whether you're already living together or will be soon after you tie the knot, a wedding registry ensures that your guests have plenty of ideas on what to gift you and that you receive plenty of gifts that are the best of the best for whatever you need to start your new life, even if you don't have to move at all. 
What are some wedding registry must-haves?
On a list of unique wedding registry ideas, we would be silly to try to box you in with any sort of restrictions on wedding registry "must-have" items! We truly think that a wedding gift that means the most is going to be the one that holds the most value to you and your partner—
whether that is sentimental, abstract, or physical.
In our opinion, registry ideas sometimes mean more than the actual wedding registry items themselves. Just take care to ensure that whatever wedding registry you select means something to you. The greatest registry gift that you can receive and the one that is a "must have" on your list is the one that you are the most excited about and that you want to add to your life. Be as creative or as traditional as you want! 
How do you make wedding registry ideas unique?
The wedding registry tradition does have a long history, so it can be tricky to have wedding registry ideas that you feel are the most "you." However, recently, many companies have dedicated time to making sure that there are plenty of wedding registry ideas out there for anyone—regardless of what type of couples there are. If you're looking for a wedding gift that will really add the most value to your life, there are some great alternatives to the sheets and silverware gifts that, while essential, might not be the most exciting. 
Below are our favorite unique wedding registry ideas! Whatever you choose, be sure to share it on your wedding website and include some time to decide early in the wedding planning process. You don't want to catch your friends and family off-guard by offering them all of the best wedding gift ideas so close to your wedding day. Also, as we note later,
this is by no means an exhaustive list!
There are plenty of ways for couples to be creative about their wedding gifts. This is just a list to get you started brainstorming about what might be your ideal wedding gift. 
Stories you might like