6 Unexpected Colors That Totally Work for Spring
When we think of spring wedding colors, our minds typically jump to the expect palettes: pastels, pastels, pastels. While there's no doubt that blush pink, sky blue, mint green and other light hues are great fits for spring weddings, couples tying the knot in the spring shouldn't feel limited to these colors! Here are some lovely spring-ready color palettes that don't look like something out of an Easter basket.
1. Burgundy, green and gray.
Photo by Beathaney Photography on Rustic Wedding Chic via Lover.ly
Dark reds like burgundy and maroon usually appear in winter weddings, but they can absolutely work in a springtime big day. Just pair the hue with lush greens and plenty of neutrals. Warm-weather wear like strapless gowns or short dresses give off a spring-like vibe, too.
2. Bright yellow and slate.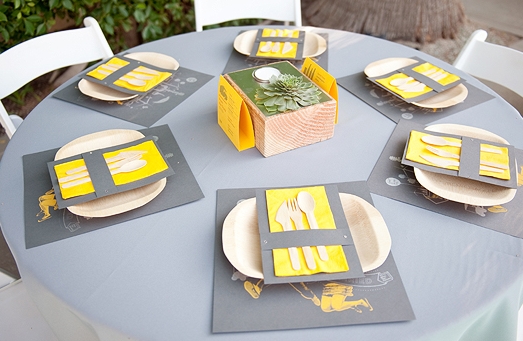 Photo by Mike Arick Photography on Wedding Chicks via Lover.ly
Sunflower yellow is usually associated with summertime "I dos," but this bright, happy hue is perfect for a sunny spring day, too. Pairing it with a solid slate gray makes it modern and tones down the could-be-overwhelming color.
3. Plum and tangerine.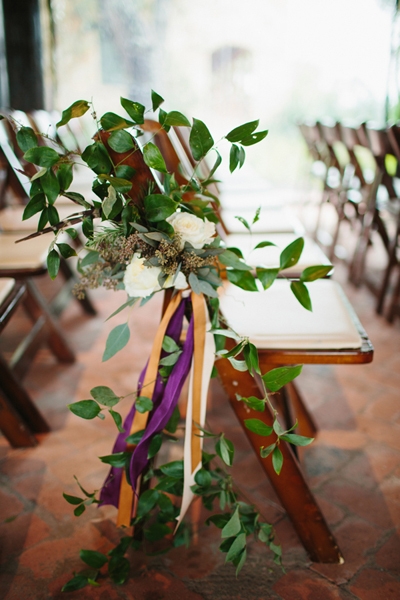 Photo by Sara & Rocky Photography on Southern Weddings via Lover.ly
At first glance, purple and orange might seem like a palette that's perfect for fall — and, frankly, it would be great for that time of year. But it even works in the warmer months, as long as you use the pair as an accent color with lots of natural wood and greenery.
4. Hot pink.
Photo by Godkin Photography on Grey Likes Weddings via Lover.ly
Pale pink is much more common for spring weddings, but we absolutely love how hot pink or magenta makes a major statement. To keep it from being overwhelming, be sure to use lots of greenery and neutrals throughout the ceremony and reception.
5. Cornflower blue and lavender.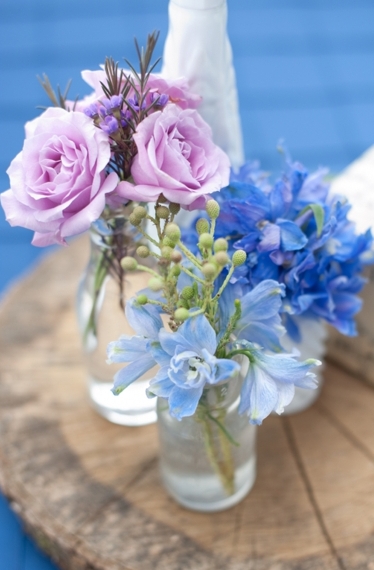 Photo by Daniel Taylor Photography on Every Last Detail via Lover.ly
On their own, a muted cornflower and lavender have iconically in season looks — but when put together, their contrast doesn't look quite as subdued. Add a pop of green to really round out the palette.
6. Red and taupe.
Photo by MangoRed on Bride & Breakfast via Lover.ly
Red is a bold color that should be used every season of the year. Still, red and black, or even red and gray might seem to formal or stark for a warm spring wedding. Using a more natural color like taupe or khaki tones down any shade of crimson and makes it totally spring ready.
Find more spring wedding ideas:
5 Fresh Ideas for a Stunning Spring Wedding
Best Buds: The Best Spring Flowers for Your Wedding
15 Ideas to Help You Spring Clean Your Date Night Routine