Tips for Styling a Simple & Pretty Photo Shoot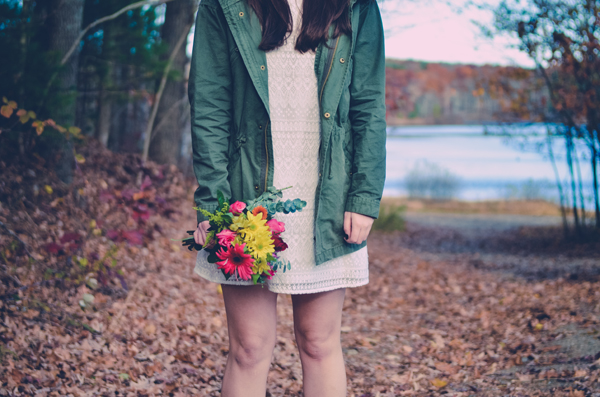 This semester, I was lucky enough to call myself a campus ambassador for Lover.ly, and I wanted to do something special that would capture what I believe to be the essence of the site: simple prettiness! I enlisted the help of one of my closest friends -- who happens to be an amazing photographer -- to help with the task of putting together an effortless and beautiful photoshoot inspired by all things Lover.ly. There are several reasons why you might want to do a fun photoshoot on campus. You can use the photos for holiday cards, to commemorate special memories such as formals, or to show your friends and potential employers your artistic side. Here are a few things I've learned about making amazing photos happen!
1
Recruit a friend with a good eye and a nice camera.
This might be the most important aspect of the project! While our iPhones certainly have the capability of taking great pictures, a DSLR camera and an experienced photographer (even an amateur who knows her way around the camera's settings!) will ensure beautiful photos. If you don't have a nice camera or a high-end lens, many camera shops make them available for rental. Whether you are in the pictures or you are taking them, work with someone you are comfortable with and have fun with it!
2
Choose a stunning location for your photoshoot.
A breathtaking backdrop makes the picture! Use your surrounding environment to inspire your shots. Walk around, explore different areas, and play off the scenery. I knew all of our pictures would turn out well simply because the location was a naturally beautiful place. Know your area and what it has to offer, and take advantage of it!
3
Focus on your props.
Get ideas for what you want your photos to look like from Loverly, Pinterest, Tumblr, and your favorite blogs. One good trick? Search for images based on the props you plan on using. I knew I wanted to use pink and white balloons, so I searched on Lover.ly and so much great inspiration came up. I'm also a flower fanatic, so I wanted to have a pretty bouquet that would complement my outfit and be in a lot of the pictures. Try different angles and poses with the props, taking note of what looks good and what doesn't.
More like this