How-to
How to Replace Your Engagement Ring If You Don't Like It
Discover, manage, and track all of your vendor communication, contracts, and timelines in one place.
It's a common scenario: you're overjoyed to receive a proposal and say yes to the love of your life, but when you see the engagement ring, you can't help but feel a little underwhelmed. Maybe it's not your style, or maybe it's not as sparkly as you had hoped. Whatever the reason, telling your partner that you don't like the engagement ring they chose for you can be difficult.
If you find yourself in this situation, it's important to approach the conversation with care and sensitivity. Here are 6 tips on how to replace your engagement ring with one that you actually like without offending your partner or causing any hard feelings.
Communicate your concerns.
Communicate with your partner about your feelings on the engagement ring. It's important to have an open and honest conversation about your preferences and why you don't like the current ring. This will help your partner understand where you're coming from and may lead to a solution that works for both of you.
It's important to have these conversations before you get married, even if they're difficult. Failing to have honest and open discussions about your preferences and expectations can lead to resentment and, ultimately, the breakdown of your relationship. In fact,
research
has shown that one of the main reasons couples get divorced is due to a lack of communication.
Make sure you can afford it.
It's important to consider the cost of a new ring and whether it's feasible within your budget. If the cost is a concern, you could potentially
sell the current ring
and use the proceeds to put it towards a new one. Most importantly, set a budget. It's important to have a clear idea of how much you can afford to spend on a new engagement ring. Consider your financial situation and make sure you're comfortable with the amount you're planning to spend.
Take the time to shop around and compare prices from different jewelers to find the best deal. Don't be afraid to negotiate, as many jewelers are willing to offer discounts or financing options to help you stay within your budget. 
Also, you might want to consider alternative materials. Diamonds are the most common choice for engagement rings, but they can also be the most expensive. Consider alternative materials such as colored gemstones, which can be more affordable and just as beautiful.
Know what you're looking for.
Don't feel pressured to stick to a specific traditional style. Explore different styles. There are
countless engagement ring styles
to choose from, including classic, modern, and vintage. Take the time to try on different rings to see which one feels most comfortable and suits your personal style the best.
Match the ring with your other jewelry. Make sure you know how your engagement ring will coordinate with the rest of your jewelry. If you typically wear a lot of silver or white gold, a platinum or white gold engagement ring might be a good choice. If you tend to wear gold jewelry, a yellow or rose gold engagement ring could be a better fit.
The size and shape of the diamond can also affect the overall style of the ring. A larger, round diamond is a classic choice, while a smaller, more unique shape, such as an oval or pear, can create a more modern or eclectic look.
Choose a ring that you'll feel comfortable wearing every day. An engagement ring is something you'll be wearing every day, so it's important to choose a style that you'll feel comfortable and confident in. Consider your lifestyle and the types of activities you typically do when selecting a ring.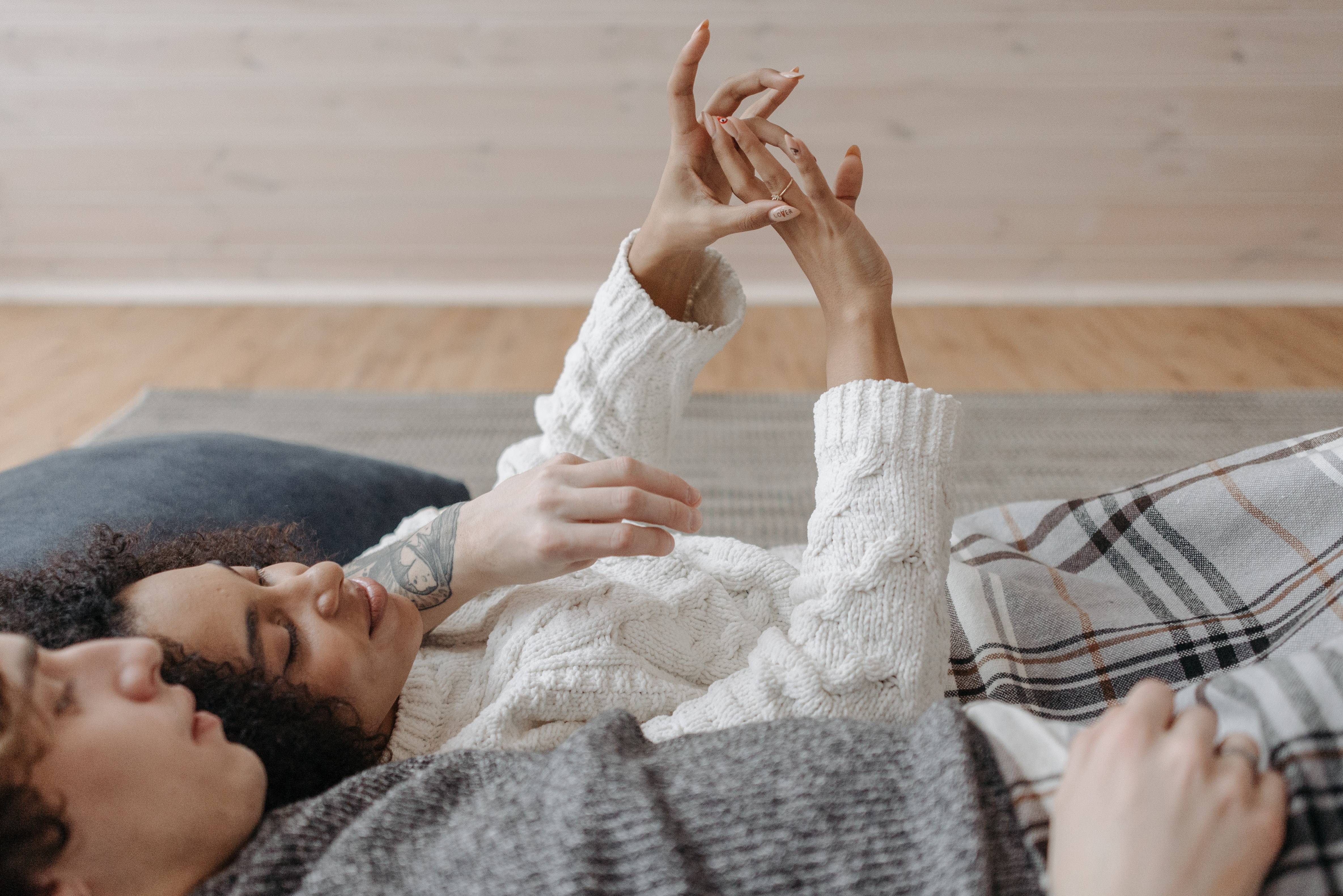 Consult with a professional jeweler.
A professional jeweler can be a great resource when it comes to selecting a new engagement ring. They can help you find a ring that fits your budget and style and can also provide valuable advice on the different types of metals and stones available. 
Research jewelers in your area. Look for a reputable and experienced jeweler who has a good reputation in the community. Read online reviews, ask for recommendations from friends and family, and visit a few different jewelers to get a sense of their styles and expertise.
When choosing a jeweler, it's important to consider the styles they offer. Do they have a wide selection of engagement rings, or are they more limited in their offerings? Do their styles match your personal preferences?
Look for a jeweler who is willing to work with you. A good jeweler should be willing to listen to your preferences and work with you to find a ring that meets your needs and budget. They should be patient and understanding and should be able to provide helpful and knowledgeable advice.
Don't feel pressured to buy from the first jeweler you visit. Take the time to shop around and compare prices and styles from different jewelers before deciding. This will help you find the best deal and the perfect ring for you.
Does the ring have sentimental value? If the answer is yes, it may be worth keeping despite not liking the design. You could redesign the ring to incorporate elements you like while preserving its sentimental value. For example, you could keep the original center stone and reset it in a new setting, or you could incorporate the original diamonds into a new design.
Also, think about your personal style. Take the time to consider what types of jewelry you typically wear when redesigning your engagement ring. This will help you find a design that authentically reflects your personality and tastes.
Finally, keep the budget in mind. Redesigning an engagement ring can be a costly process, so it's important to consider your budget and be realistic about what you can
Remember that the ring is just a symbol.
The engagement ring is just a symbol of your commitment, and it doesn't define the strength of your relationship. Focus on the love and connection you share with your partner, and try not to get too caught up in the material aspects of the ring.
However, it's completely normal to want a different engagement ring, and you shouldn't feel guilty about wanting something you love. Be honest with your partner about your preferences and work together to find a solution that works for both of you.
In summary, if you don't like your current engagement ring, communicate your concerns with your partner and work together to find a solution that works for both of you. This may involve redesigning the original ring or choosing a completely new one. When selecting a new ring, be sure to consider your personal style, budget, and practicality, and don't be afraid to explore different styles and materials. With careful planning and good communication, you can find an engagement ring that you love and that reflects your unique relationship.
Plan your wedding like a pro.