How-to
How to Create a Classy and Unforgettable Bridesmaid Proposal
Collect, manage, and organize your wedding guest information for each event and track their preferences.
Now that you've said "Yes" to marrying your fiancé, it's time to invite your closest friends and family members to stand by your side as your bridesmaids. With weddings becoming more personalized and creative, brides are finding unique ways to honor their loved ones by asking them to play a special part in their big day. Proposing to your future bridesmaids has been a longstanding and cherished tradition, and by infusing elements of elegance and sophistication, you can create an unforgettable experience for you and your bridal party. Keep reading for our tips on how to create a heartfelt bridesmaid proposal they'll never forget!

Whether you're hosting a Saturday brunch in your apartment, organizing an upscale beach picnic, or getting a casual dinner with your girls, here's how you can make your bridesmaid proposal extra special.
Pro Tip: Set a date and time that works for your girls and give them a head's up on the dress code. Once you've got a date in your calendars, it's time to work on the details!
Pop the Q 
It's finally time to ask your soon-to-be bridesmaids and maid of honor to stand beside you on your big day! Go ahead and present them with your thoughtfully curated proposal gift boxes and a personalized card written to each bridesmaid that formally pops the question, summarizes some highlights of your individual friendship and why you can't say "I do" without them. Walk your girls through the contents of their boxes which should include items that they can use throughout your wedding journey.
After a fun night out for your bach party,
eye patches
will be a must have as well as a gorgeous 
claw clip
and 
tote bag
will be staple items to have on hand as you and your girls run around crossing items off your wedding's to-do list. These
dainty friendship bracelets
can be worn on the wedding day and long after, serving as a sweet reminder of your friendship. On the wedding morning, your girls will be so thankful to have 
comfy slippers
on while getting prepped with hair and makeup. Saving the best for last, no wedding would be complete without a beautiful set of 
wine glasses
and - of course - a bottle of 
Fleur de Mer Rosé
to make a final toast to your girls who will have faithfully gotten you ready for the aisle, and to you, the bride of the hour!
Host Your Proposal
In order to elevate the moment, consider decorating your space with florals and bridal themed décor. With your tablescape being the main focal point, you'll want to dedicate extra time and attention to the details. Adding candles, floral centerpieces, name cards, elegant dinnerware and unique stemware is the perfect way to level up the experience beyond a normal brunch or dinner. If you and your partner have already decided on your wedding colors, this would be a great time to subtly incorporate those colors into your décor to really set the mood for your upcoming wedding.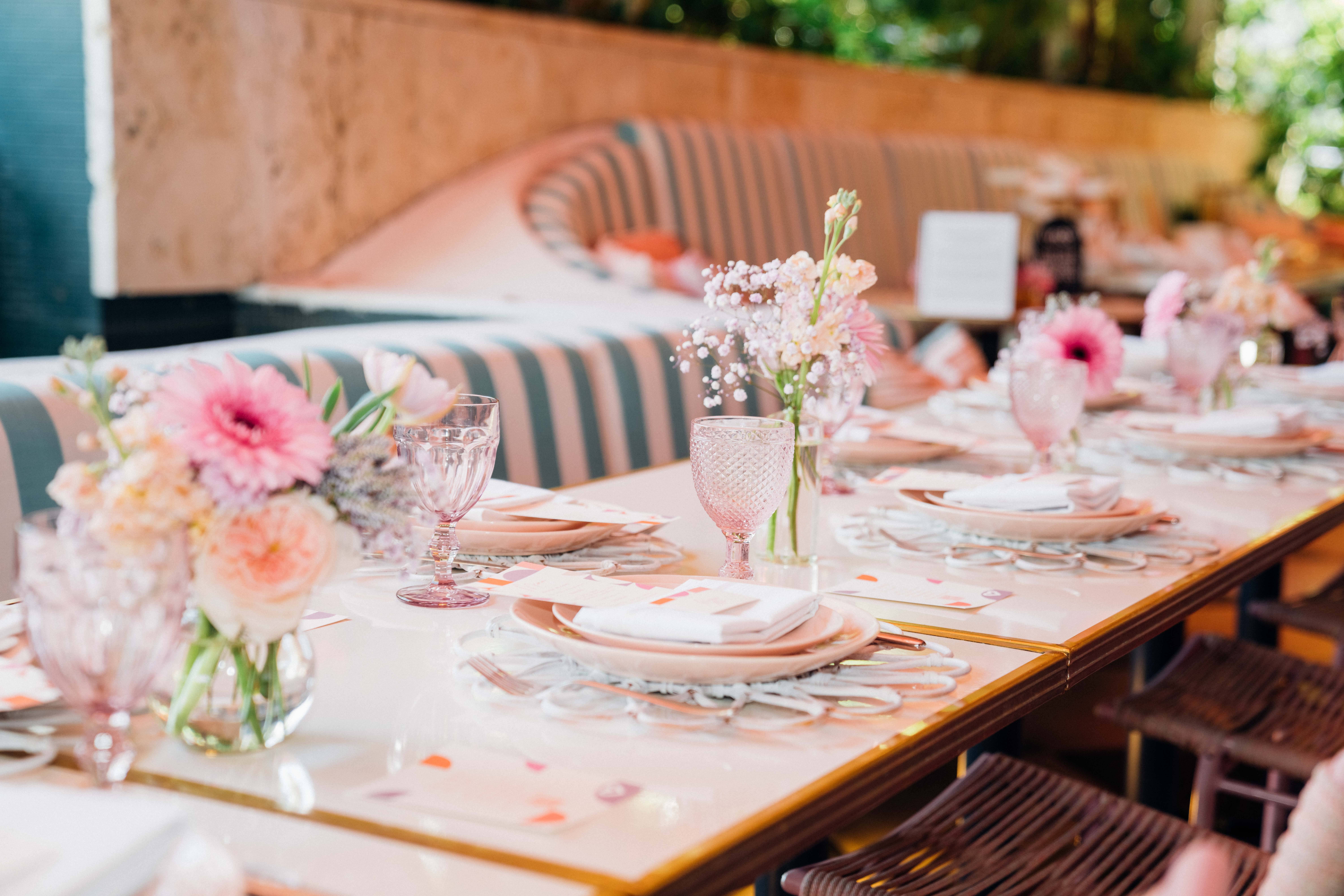 If you're hosting the event at home or having a picnic outdoors, your menu will be just as important as the dishes you've set out. Be sure to include dishes that you know your girls will love and consider splurging on something new that will be a unique reminder of the day. Adding bridal themed cookies and cake pops are a great addition to the dessert table or, if you want to get creative in the kitchen, you can add tasty 
Rosé inspired pastries
to the table. If you're stumped on what to serve, consider foods that will pair well with a glass of Fleur de Mer Rosé. For a lighter option, a charcuterie board, adorned with an array of mouthwatering delights that go far beyond the typical cheese and cured meats, accompanied by a selection of ripe fruits can add a burst of flavors to the savory
Rosé
. If you're looking for a more elegant and sophisticated option, delicate sushi rolls with fresh fish, vibrant vegetables and perfectly seasoned rice can take center stage to delight even the most discerning palates.
Make a Toast 
Toasting to your friends and family is always a great way to get the party started! No matter where you choose to host your event, it's important that you take the time to honor the special people in your life who you've brought together on this day. No matter where your event is taking place or who your guests are,
 Fleur de Mer Rosé
is the perfect choice to add to this moment. Even among your loved ones, it can be difficult finding the right words to say during such an important life event – but it doesn't have to be. Begin your toast by thanking everyone who has taken the time to show up before saying something special about each future bridesmaid, or talking about larger memories the group has had together. Share a few words about your wedding dreams and how your girls fit into that picture. There is no right or wrong way to share your love and adoration so speak from the heart and your toast will be a success.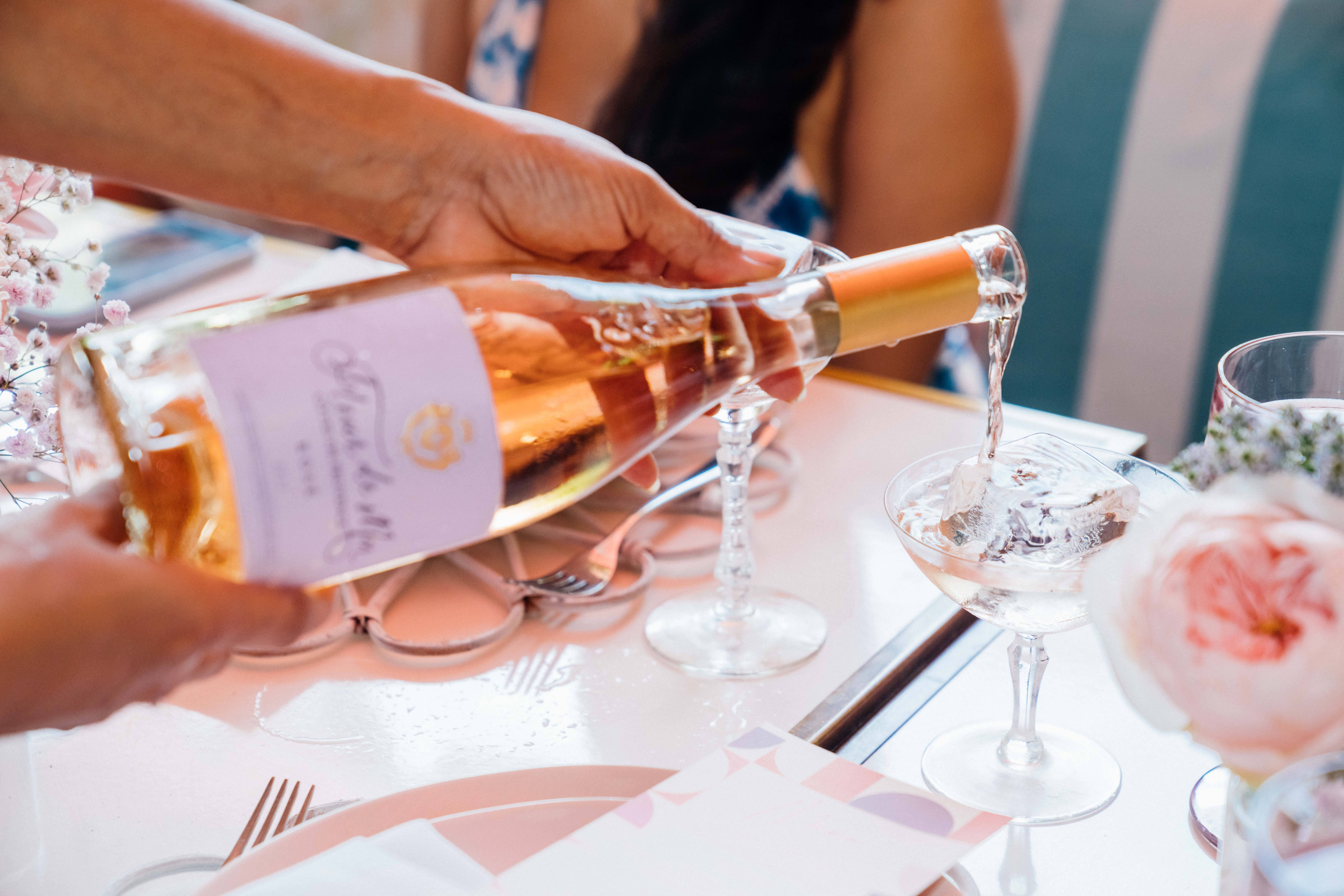 Creating a classy and unforgettable bridesmaid proposal is a wonderful way to show your love and appreciation for the special friends and family members in your life. From personalized gifts to heartfelt words of appreciation, there are endless possibilities to make this moment unique and cherished. By putting effort into creating a memorable bridesmaid proposal paired with thoughtful gifts and cards, you will surely tone for the exciting journey ahead and build a strong foundation of love and support for your wedding day. So go ahead and make this moment one for the books as you and your bridesmaids begin your journey to the aisle!
This article is sponsored by Fleur De Mer.