7 Rainbow Engagement Rings That Are Better Than a Pot Of Gold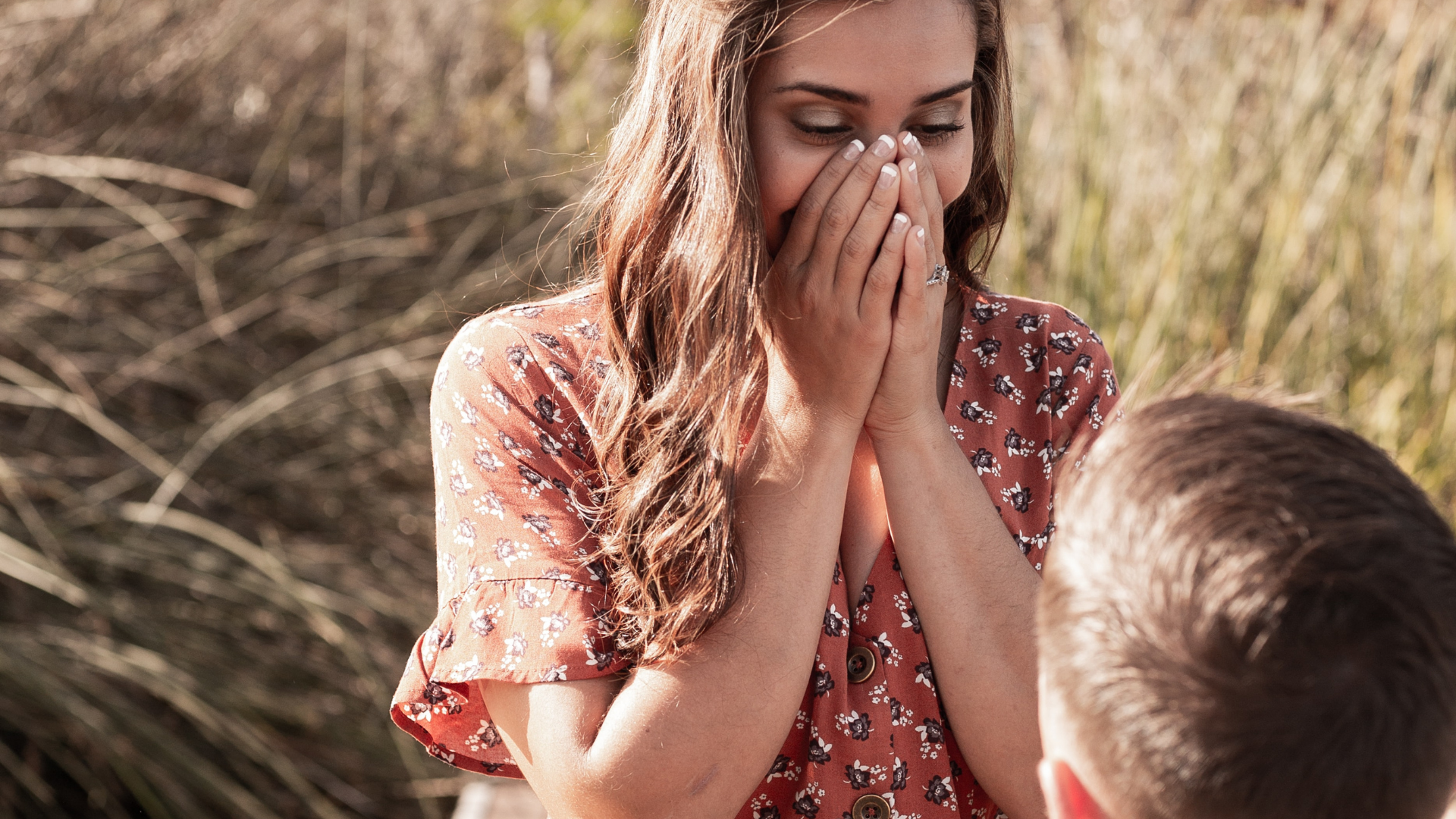 Forget the pot of gold! We're all about those seven stunning colors that stretch across the sky following an afternoon sun shower. And it looks like 
Zales
 is into those happy hues too, capturing them in some of their sparkling engagement rings. Now, not-so-traditional brides can say "yes!" to a rainbow colored creation that's just as unique as they are. So, which shade is your perfect match? Find out now...
Red: Women who love red are optimists, and they're not afraid to pursue their dreams and goals! With your passion for life, you'll love the rich, reddish tone of this rhodolite gemstone. Like you, the gemstone is the center of attention—beautifully set in a vintage, diamond studded, rose gold shank. 
Orange: Warm, friendly, and good-natured people are drawn to the color orange. Your personality is likely to have a slightly flamboyant edge, and you'll absolutely adore the enhanced pink diamonds that are set in this rose gold frame.
Yellow: Yellow lovers have a happy disposition and are always fun to be around. With its large oval beryl center gemstone and double diamond halo, this ring emulates cheer—just like you. Perfect for a bride-to-be that lights up a room just by walking into it!
Green: This lush green, emerald stunner is the height of elegance and tradition. Ladies with a love of all things Mother Nature and a passion for tranquil balance in life, will absolutely swoon over this classic beauty!
Aquamarine: If blue is your color, you're likely to be a gal with an appreciation for peace, harmony, and things from the past. With its calming and soft feel, the aquamarine center gemstone set in a diamond encrusted split shank, is a timelessly classic ring that's certainly a perfect fit.
Indigo: If you're an indigo girl, you love the symbolism that comes with rituals and traditions. With your love of drama, you'll adore the intriguing design of this textured band (embedded with sparkling diamonds), and fall head-over-heels for the mystery and depth of the central blue sapphire gemstone.
Violet: Gentle and free spirits are entranced by the color violet. You are likely to have a flare for fashion, a high emotional intelligence, and feelings that run just as deep! This ring features a dazzling pear-shaped, tanzanite gemstone—the pear shape (also known as the teardrop) is a cut that represents romance and style.
Looking for your perfect sparkler? Find it at 
Zales
We know you only deserve the best, that's why we only partner with brands we trust and love! This article may contain some affiliate links. This means that Loverly makes a small percentage of the profit generated from any sales, so we can keep doing what we do best: helping you plan your dream day.
More like this