5 Dress Shopping Tips for Weddings with Two Brides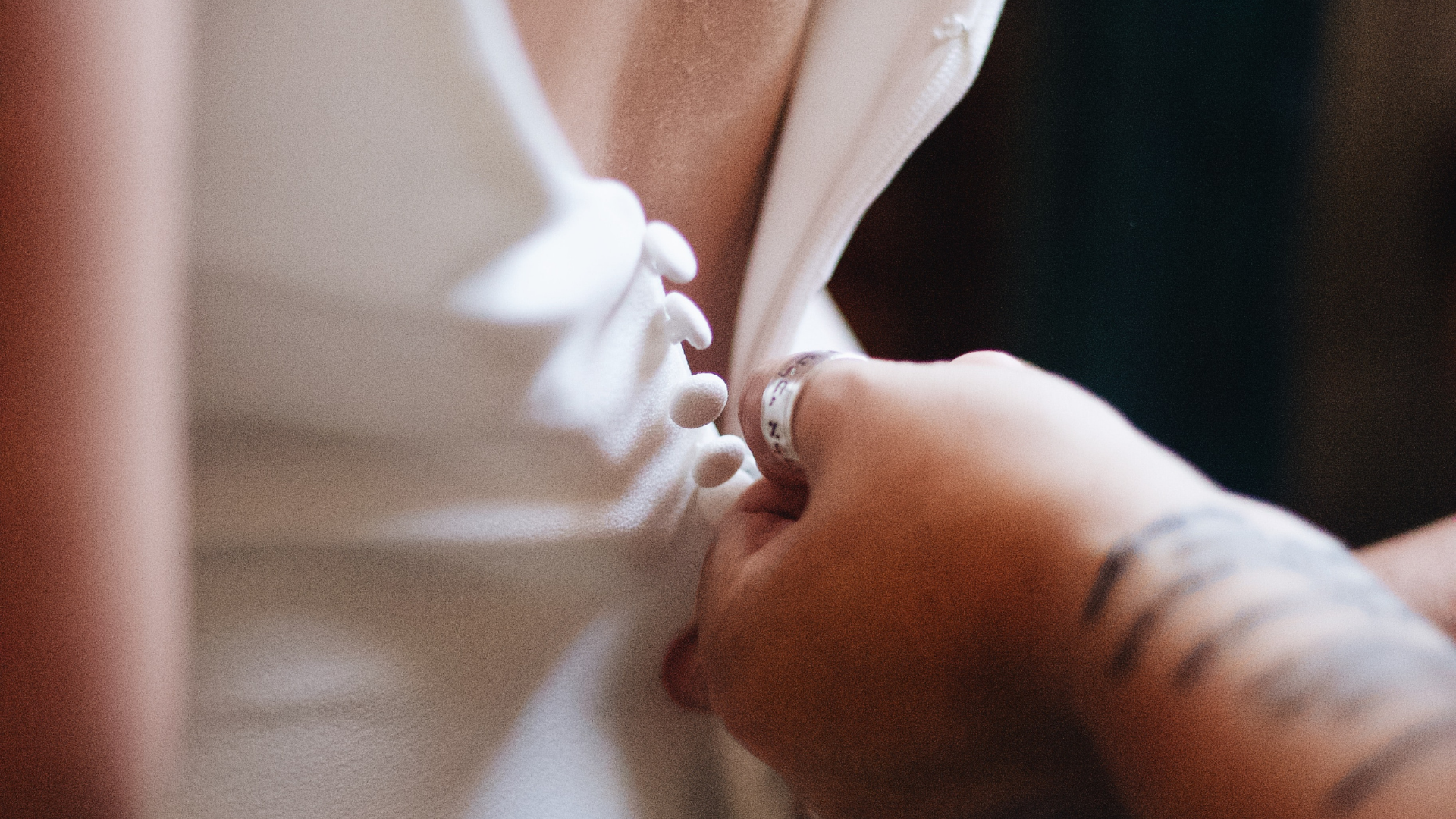 When two feminine brides are planning their wedding to each other, there's a lot to consider in terms of wedding gown selection...from matching too much to not at all, to length, embellishments, and fabric. Here are five tips to keep in mind when shopping for your two-bride wedding attire:
1. Choose something different.
No lesbian likes looking like her partner's sister. Most of us in the same ethnicity category as our soon-to-be wife have been asked at least once if not a thousand times: "Are you twins?" Ugh. So let's cut that twinsy vibe out for your wedding day by selecting two different wedding dresses.
2. Keep it a surprise.
You probably want to surprise each other either during the private first look before the ceremony (amazing photo opp!) or at the actual ceremony. Selecting two different wedding gowns is possible if you enlist the help of a trusted friend or bridal consultant at the boutique.

3. Make sure to coordinate.
Now that you know your dresses will be different, let's think about why they shouldn't be different. Certain fabrics just don't complement each other, and your bridal consultant should take a look at both of your gown selections at the same time to ensure that they look good side by side. You'll want to buy in the same color palette of pink, white, ivory or blue. And be mindful of embellishments. Heavy beading on an elegant trumpet gown on one bride, and a thin floaty number intended for an outdoor affair on the other does not a lovely pairing make.

4. Align on the vibe.
Even though you'll likely keep your dream wedding gown wish list a secret from your fiancée, you should consider chatting about certain elements that you're envisioning for yourself, such as the neckline, sleeves, veil, fabric, color, and length.
5.  Consider an outfit change.
One recent same-sex wedding I attended had both brides in gorgeous white wedding gowns, but at the reception, the sportier lesbian made a kick-ass entrance in a dapper white suit and the femme bride remained in her wedding gown. Reception dresses (and suits) are making quite the buzz for 2022, so keep it in your mind if you're not married to just one look for the entire wedding.   

Stories you might like