Everything You Need to Know About Vivienne Westwood Bridal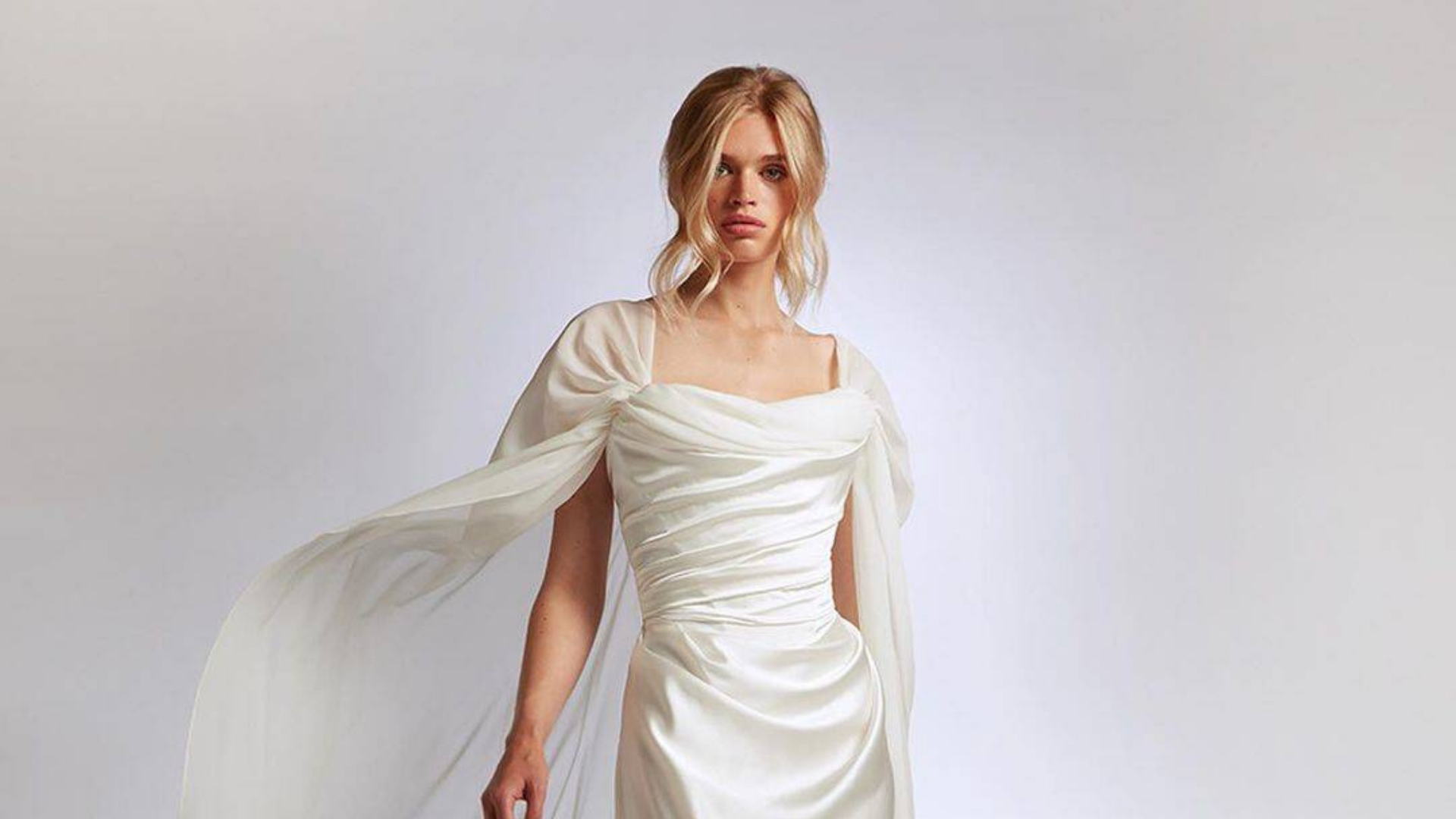 Vivienne Westwood is a British designer, a Dame Commander of the Most Excellent Order of the British Empire and one of the most unconventional fashion designers in the world. She became famous in the 1970s when her first designs were worn by punks and helped to define the look of the movement. Now in her 70s, Westwood continues to be a force in fashion. Her romantic partner, Andreas Kronthaler, is also a designer for the label. Their designs were most recently rocked by musician Miley Cyrus in her wedding to actor Liam Hemsworth.
A Brief History Of Vivienne Westwood
Though the Vivienne Westwood label wasn't established until 1971, the designer had been making jewelry and creating clothes before then. Most notably, she made her own wedding dress for her first marriage in 1962. She gained fame when she began selling her punk-inspired designs (think safety pins and chains) in the '70s at the influential Kings Road store, Sex. Her first runway presentation in 1981 was called "Pirates", it is no surprise that she attracts rebels to her label.
Which Brands Are Under The Vivienne Westwood Umbrella?
How Much Do Vivienne Westwood's Wedding Dresses Cost?
Vivienne Westwood wedding dresses start at $6000. Miley Cyrus' made-to-order wedding dress was reported to cost $8600.
What Is Their Size Range?
Westwood's designs for Made to Order come in a wide range of sizes. The Bridal Couture line is specifically made to your measurements by the brand's ateliers.
Where Can You Buy a Vivienne Westwood Wedding Dress?
All three bridal collections are available at the brand's Davies Street boutique in London as well as their New York City boutique.
How Would You Describe The Vivienne Westwood Bride?
The Vivienne Westwood bride is edgy and pretty, thank you very much. She's obviously not afraid to take risks!
What Popular Wedding Dress Trends Does Vivienne Westwood Foresee in 2019?
It's not about trends, it's about marching to the beat of your own drum.
5 Fun Facts About Vivienne Westwood
Westwood studied fashion and silversmithing at the Harrow School of Art in London at the age of 17 but left after one term.
Before she became a Dame, Westwood was an Officer of the Most Excellent Order of the British Empire. She was awarded the honor at a ceremony but in true provocative fashion, she revealed that she wasn't wearing any underwear after being photographed in the courtyard of Buckingham Palace afterward.
In 2018, a documentary called Westwood: Punk, Icon, Activist was released.
Westwood's son, Joseph Corré, is the founder of the lingerie brand Agent Provocateur.
She is considered to be the godmother of punk.
More like this