How to Make an Heirloom Engagement Ring Your Own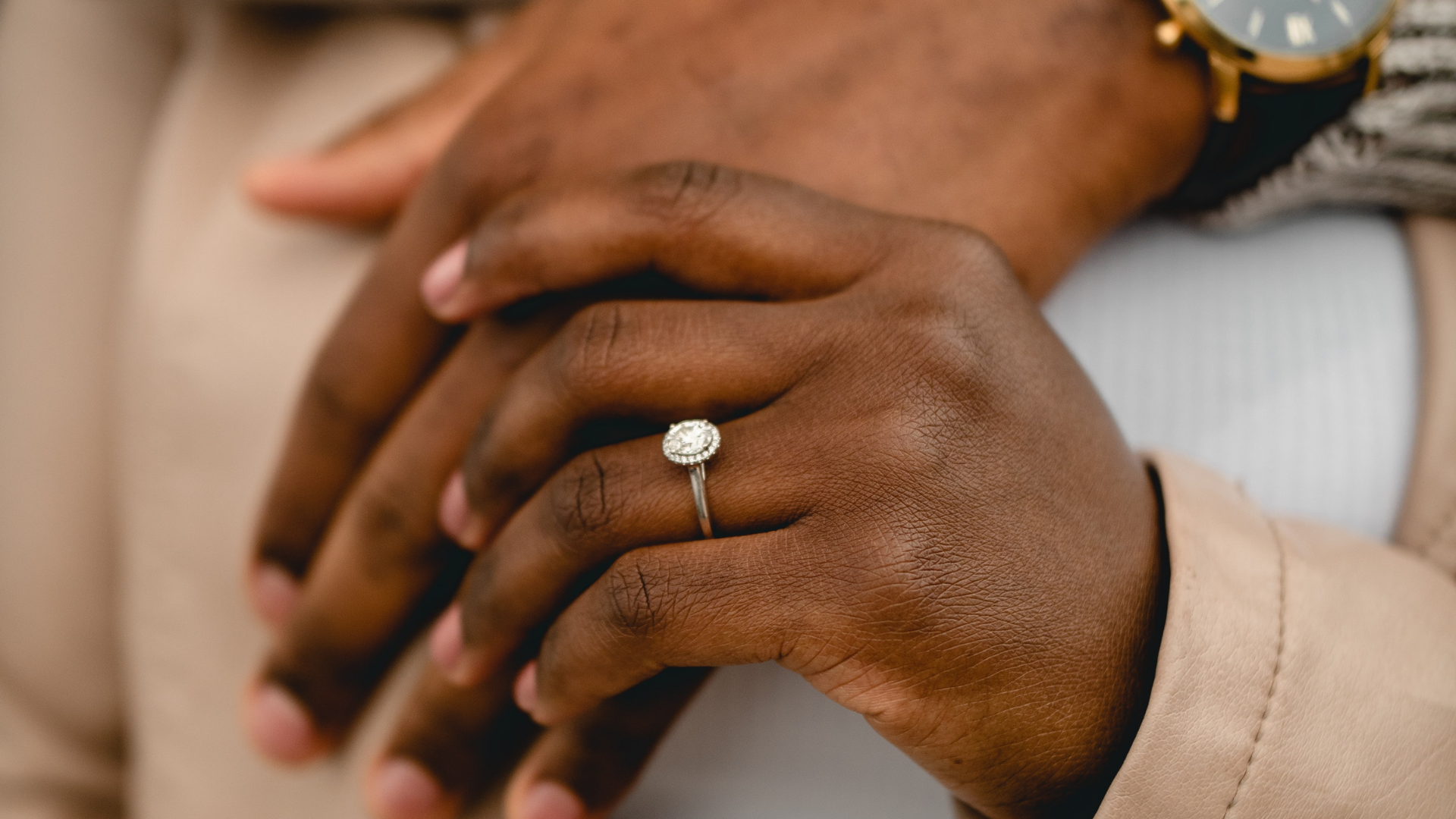 In partnership with Ritani Got a feeling that Great Great Grandma's so-not-your-style princess cut ruby ring is hidden deep is your partner's sock drawer? While you're totally ready to say "yes" and your eager other half may be desperate to pop the question, he or she may be unsure what to do with this meaningful heirloom that just doesn't quite look like something you would ever wear... Well, fret not, because our friends at 
Ritani
 are here to save you both from this sticky situation. Whether you choose to team up to give the ring a makeover, or your partner takes on the task in secret, here's what you need to consider when updating an heirloom engagement ring. 1. Old rings have damage and often need repair. Since an old ring is likely to need a little maintenance, use the opportunity to go custom. Keep the diamond or gemstone and have it re-set properly, or keep the setting and replace it with a new 
diamond.
 Find the strengths of the piece and find what you like most about the original design – such as the diamond shape, 
milgrain detail
 on the band, or even the tiny gemstones surrounding the center stone.
All photos via 
Ritani.
 2. Specify your style and bring it to your ring.
Are you a minimalist who prefers sleek and modern styles? Or are you more into the more rustic or vintage appeal? Do you prefer less metal? Or is the stone too large? When considering what you like best, remember that styles do change – some people have the same style as dear old grandma and some people don't. Think about what kind of ring you'd wear today, and whether you'd love it just as much 50 years from now. 3. Acknowledge what you like and dislike about the ring.
From here, it'll be easier to decipher what exactly you want to change. The jewelers at Ritani are there to listen to your requests and 
customize
 the piece to suit your liking. Just don't get too carried away, you still want to keep most of its original appeal. And if you're really worried about offending the fam, consult the piece's former heritor to get the okay on altering the design. 4. It may be time for a re-vamp anyway.
After being passed down over generations, the ring must be long-overdue for a good dusting. Ritani will give it a pro cleaning to return the stone to its gorgeous luster. If the setting includes prongs, be sure to have them checked, and consider re-plating white gold, yellow gold, or rose gold (unless, of course, you want to change the color, in which case this is your chance)! And once you've decided on making the major changes, have your heirloom ring resized – some jewelers, like Ritani, do it for free! We can't help but fall head over heels for heirloom 
engagement rings
 with a long history. Look to Ritani to help you create a timeless keepsake of your own!
Stories you might like