Bridal Fashion Tips For All Your Wedding Events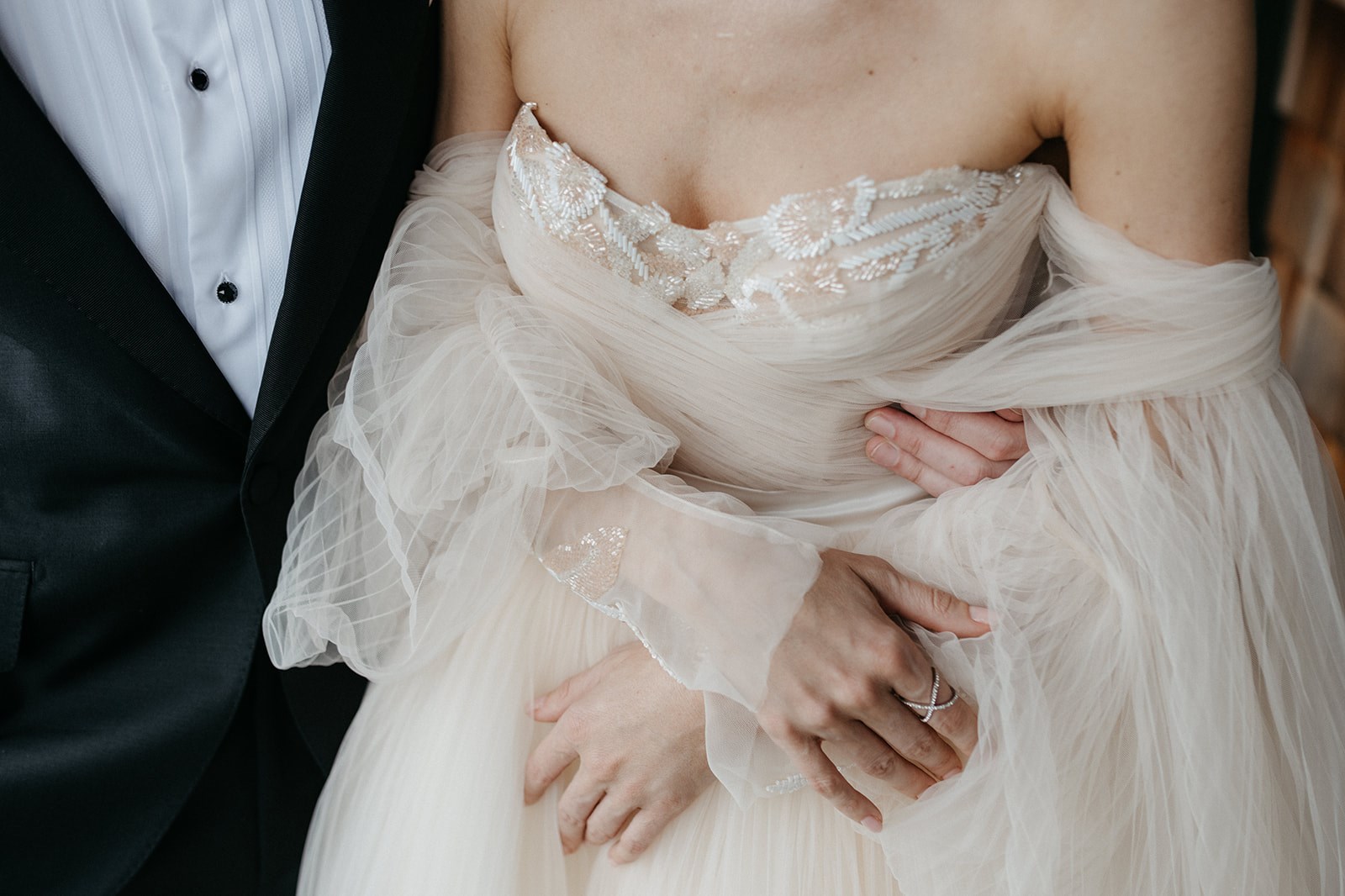 Bride and groom outfits.
"When you're talking about wedding fashion, don't forget about the guys. Dress them in new, trending colors and fashionable fits to get the look you dreamed of. Get a suit or tuxedo with a sleek modern or slim fit, dress them in bold colors, and top it off with tie and accessory colors that bring your whole wedding party together. Go beyond your big day and dress to impress at the rehearsal dinner too. You can look less formal, but very fashionable in a nice suit jacket and pants paired with a colored or pattern shirt and no tie." - Matt Ramirez, SVP of Marketing,
Generation Tux
2.
Carry your color throughout all of your bridal and wedding events.
"From ruffles to lace, here at Bliss-On, we are obsessed with fashion! I mean, we take details from your wedding dress and add them to your honeymoon or bachelorette party swimsuit! Our founder, Kat Platt, believes the details make all of the difference. She recommends you carry your color throughout all bridal and wedding events. If your wedding is sexy and chic with bridesmaids in grey, add a grey colored
bliss bloom
to your swimsuit as a subtle nod to your wedding." - Kat Platt, Co-Founder + Designer,
Bliss-On by Kat Platt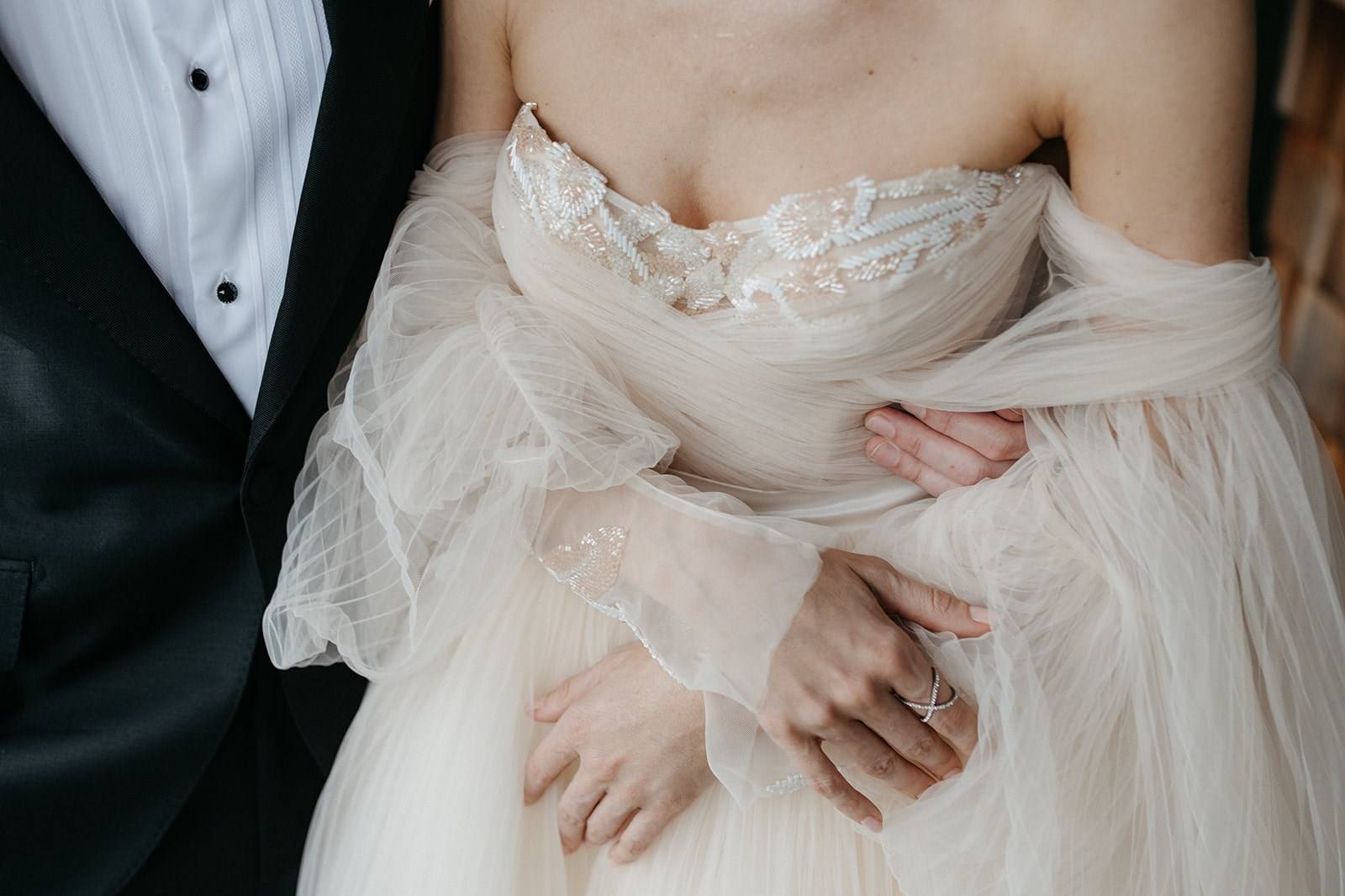 3.
Don't forget about functionality.
"Ladies, during these uncertain times no bridal accessory has been more vital to today's modern bride than carrying the perfect bridal clutch. Nowadays brides need a handbag to secure their mask and hand sanitizer for safety measures, but beyond being a clean place to hold your mask, brides need a place to carry those very important wedding day essentials: lipstick, phone, hankie, and perhaps a special family keepsake or
love note
penned from your groom. The key is to select a clutch that is not only stylish and functional but to invest in a handbag that goes beyond the aisle, one that could be carried with you throughout future events and all those special "bride to be" moments along your wedding planning journey!" - Maria Caruso – Martin, Founder and Creative Director,
The Mrs Clutch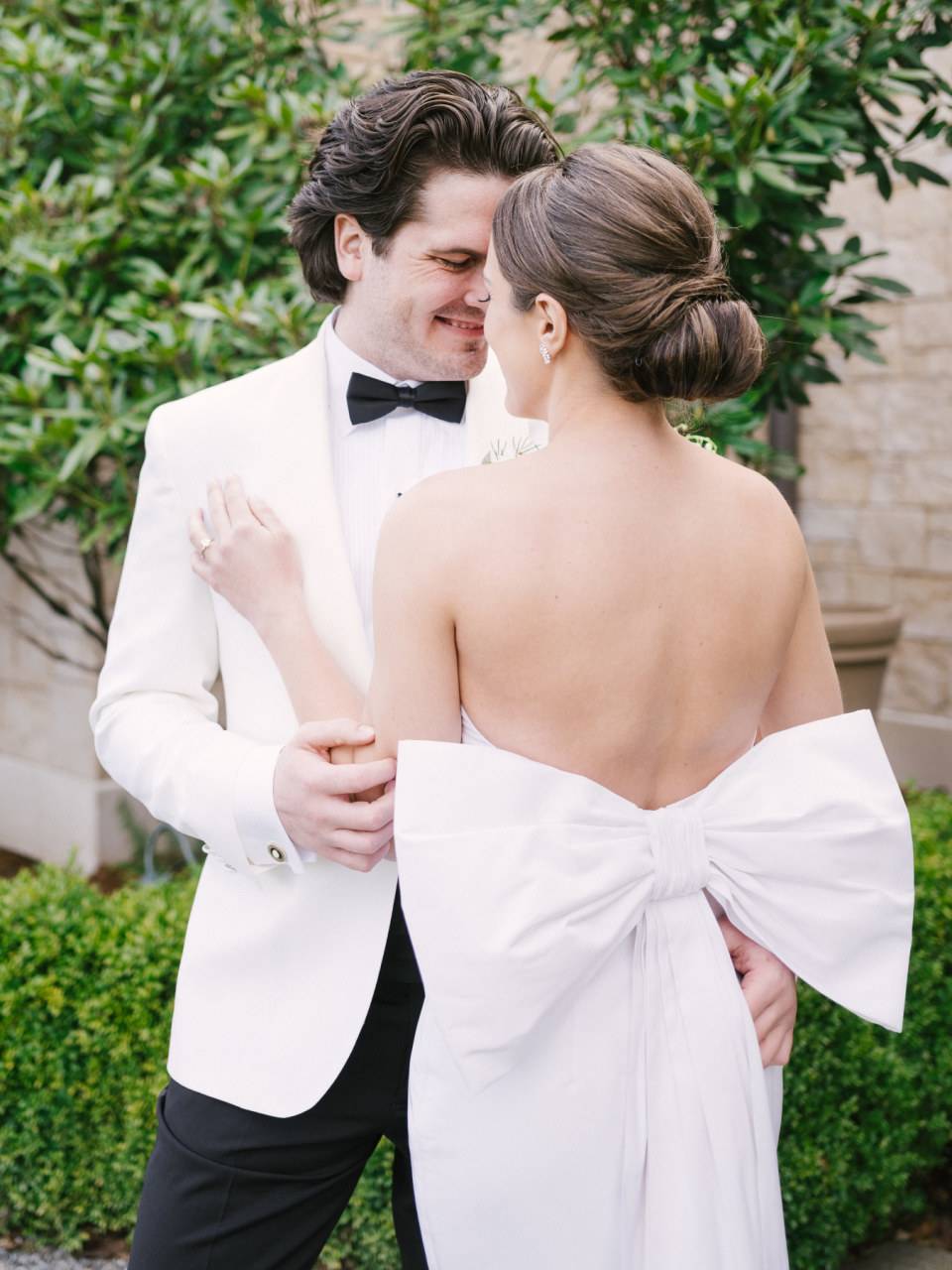 4.
If you're a guest, follow the Golden Rule.
Dress how you would want someone to dress to your wedding."I think the golden rule of 'do unto others' applies here --how would you want someone to dress for events surrounding your own wedding? Weddings and events surrounding them are typically elegant celebrations that are photographed, videotaped, and otherwise immortalized for years to come. If a couple has set an expectation that would differ from yours, always respect their wishes as you'd want them to respect yours. Dress codes are typically found on invitations towards the bottom. If nothing is listed there, check the couple's wedding website. If you still don't find information, reach out to a family member or member of the wedding party to ask. Or, if you know the couple is working with a Planner or Coordinator, reach out to them!" - Ashley Lachney, Owner,
Alston Mayger Events
5.
You want to be comfortable and confident!
"Your most stylish outfit is the one that you are most comfortable and confident in! Heels, not your thing? Forgo an agonizing evening of blisters and sore feet for some stylish flats that allow you to hit the dance floor all night long. Feeling uncomfortable in that bodycon dress you had planned on wearing? Swap it out for something fun like a two-piece set or a statement jumpsuit. No matter what the dress code set by the couple may be, always make sure you are feeling your best when you step out the door!" - Ari Busch, Lead Planner and Operations Manager,
Bridal Bliss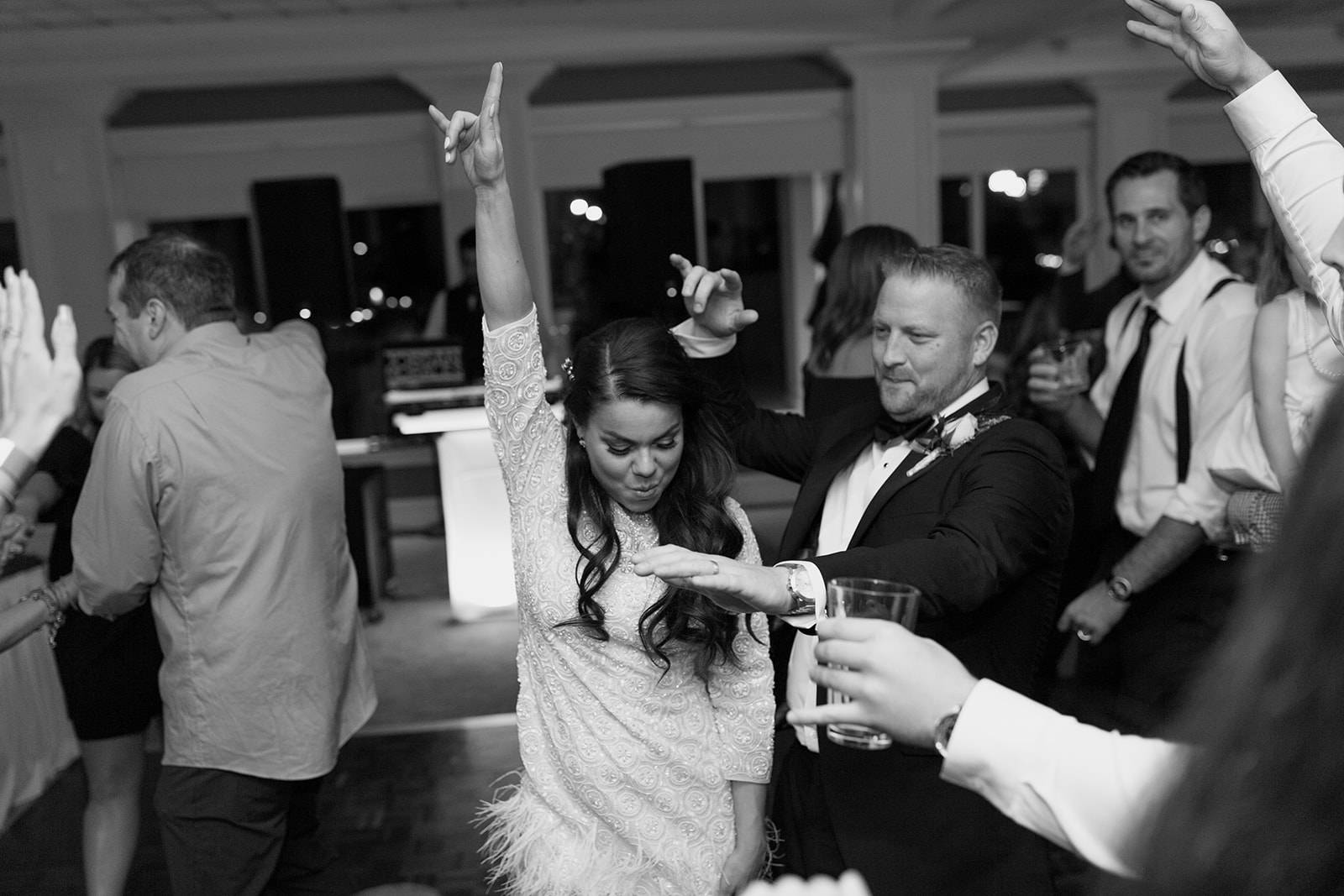 6.
Don't be afraid of color and texture.
"It is safe to say that wedding fashions have greatly evolved over the years, letting both the couple and guests express themselves a bit more freely. For the brides, don't be afraid of color and texture as they tend to create the most memorable of outfits." - Ashlie Fastino,
Infinite Events
7.
Be aware of the type of wedding you are attending.
"For the guests, be aware of the type of wedding you are attending and whose wedding you are attending. Along with comfortability and a dash of modesty, dressing to impress is always key. Make a statement, go bold and take advantage of the opportunity to get out of that overworn loungewear!" - Ashlie Faustino,
Infinite Events
More like this