Beauty
How To Give Yourself An At-Home Facial Treatment
Collect, manage, and organize your wedding guest information for each event and track their preferences.
As the U.S. slowly transitions out of lockdown, many are scrambling to book appointments with their hairstylist or facialists for a much needed "spa day." Just because lockdown regulations are easing in many states, doesn't mean you have to completely abandon your at-home routines. If you are already on a month-long waitlist for a facial, are nervous about returning to the salon, or are looking for ways to save money during the emergency, here are some tips and tricks to give yourself an at-home facial treatment that will leave you feeling refreshed. 
Set The Mood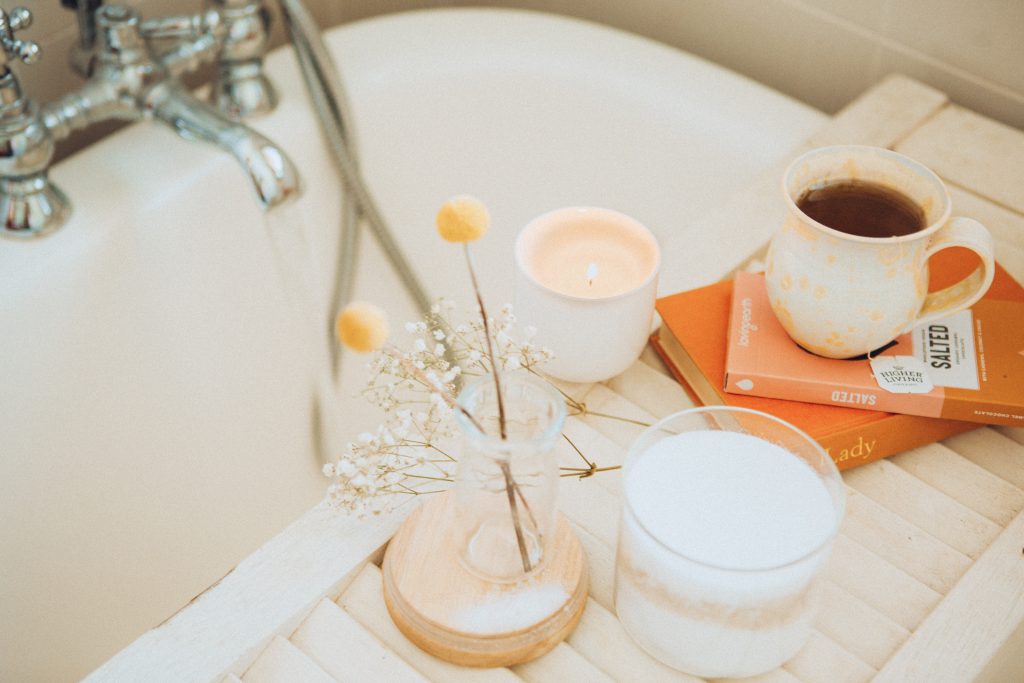 Why not make spa night, date night? Even if you are not quarantined with a partner, it doesn't mean you can't dim the lights and light a candle to set the ambiance. It is also a better idea to give yourself a facial during the nighttime, rather than during the day.
Whether you are going to carry out this routine in your bathroom or bedroom, we recommend dimming the lights, lighting your favorite candle, and playing some mellow music in the background or a podcast you want to catch up on. You could also combine this targeted facial treatment with a dip in the bath if you have access to a bathtub.
Clean Your Face With The Basics
We have all been around the rodeo and back when it comes to finding the best or latest skincare products. You don't have to line your bathroom counter for the most luxurious brands to give yourself a facial. In fact, the opposite is true. Begin your at-home treatment with a double cleanse by removing any makeup first and then rinsing your face with warm water and then cleansing your skin with whichever cleanser you are currently using ⁠— if you are looking for recommendations, this Cerave cleanser is a great affordable option for all skin types. You could also try cleansing first with cleansing oil and then following up with a regular cleanser. 
Scrub Away Your Worries
Exfoliating is an important step to remove excess layers of dead skin cells and other build-up on your facial skin. However, if you have more sensitive or acne-prone skin and do not want to exfoliate with a facial scrub, there are other products on the market that can achieve the same goal. If it is in your skincare budget, it could be worthwhile to invest in a facial powder of chemical exfoliant toner. Any one of these types of products will help remove dirt and alleviate clogged pores so as to limit breakouts. It is important to exfoliate after an initial cleanse and before a mask so that your pores are now clean and open to beneficial products. 
Steam To Your Heart's Content
If you have ever had the luxury to experience a professional facial, then you may be familiar with a particular contraption that produces steam to help open your pores. While most people don't have one of these fancy products lying around their house, it is easy to replicate using household items. First, fill your skin or bowl with hot water and position your head over the water with a towel over your head. Try to stay in this position for five to ten minutes, although the steam can be uncomfortable. 
Time For A Luxurious Face Mask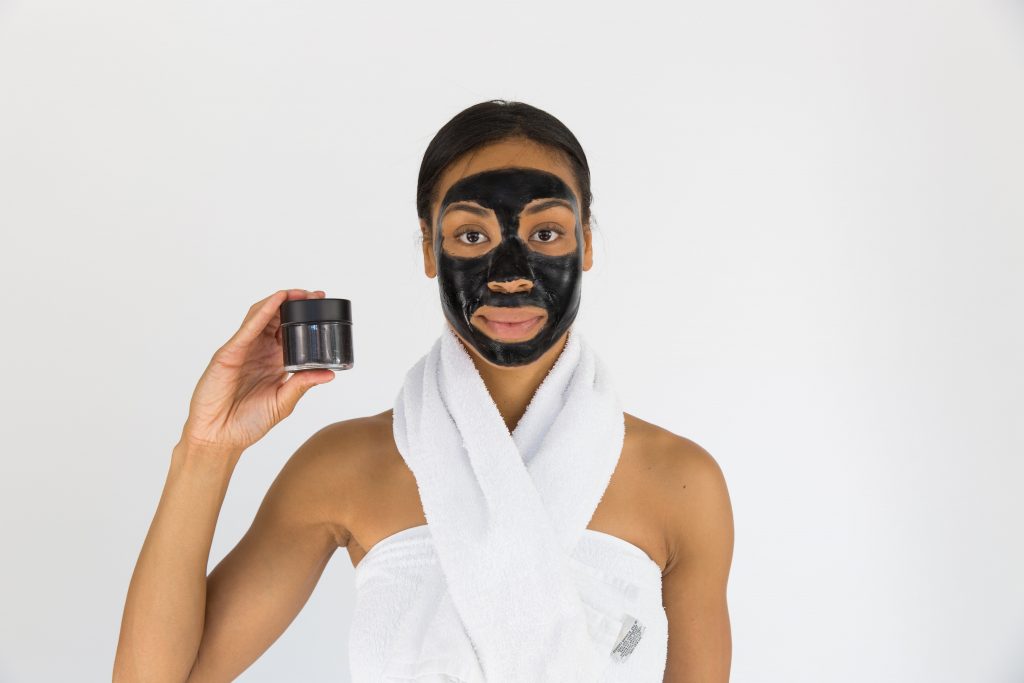 Perhaps the best part of any facial is the cooling mask. After you steam your skin, apply whichever mask you typically use. This could depend on what problem areas you want to target breakouts, blackheads, dryness, etc. or whatever you have available in your medicine cabinet. It is important to use the right mask for your skin type to reap the full benefits. For oily skin, this may mean a clay-based mask, with for dry to normal skin it could mean a hydrating sheet mask. You can incorporate multiple masks into your DIY facial, but be careful to not overwhelm your skin. 
Moisturize!
After you spend time cleansing, exfoliating, steaming, and masking (not sure if that qualifies as a verb), it is equally important that you treat your skin after these steps. As a general rule, you should be moisturizing your skin morning and night. This essential practice should not be left out when completing a luxurious facial. Make sure to apply whichever moisturizer you typically use to your skin at the end of the treatment. If you are looking for an affordable option good for all skin types, Cetaphil is a go-to. 
Extra Products To Consider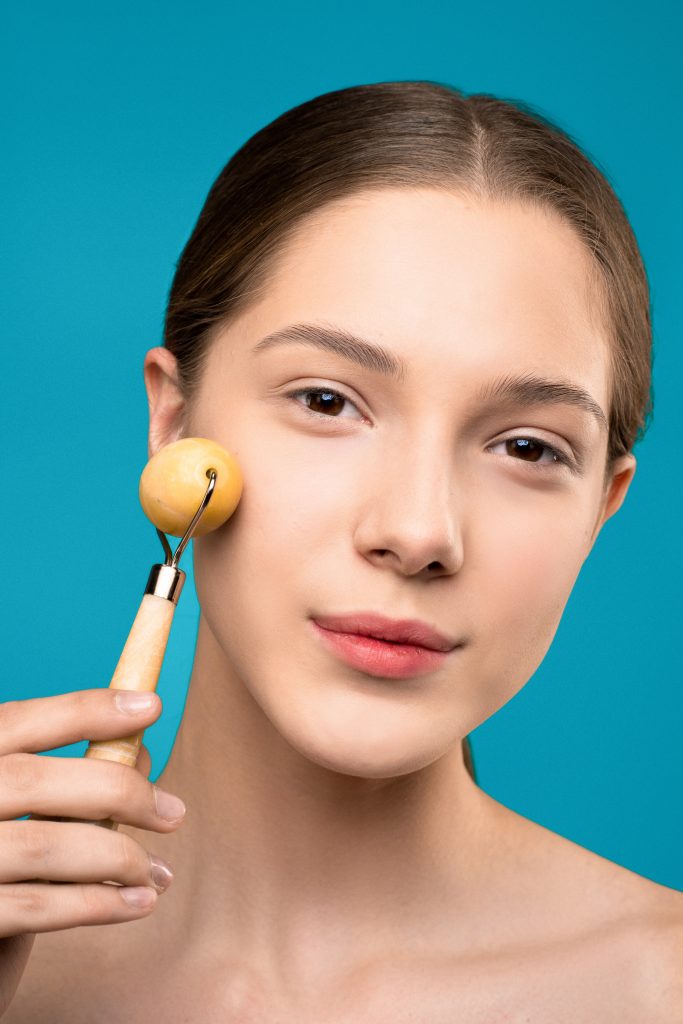 There is a whole world of skincare products out there you can consider to implement into your daily or weekly regime. From serums to face rollers or the more extreme micro needling and pore extractor devices (which roam your face like tiny-little robots), it can be hard to know which "extra" products are worth considering. Our tip is to do the research and reflect on which parts of your skin you want to improve. There are simple bonus steps if you will, which you can implement during your at-home facial which require no added purchase. Some ideas are plucking your eyebrows or moisturizing your entire body while you let your face mask sit for 10 to 15 minutes. 
Again, any kind of facial treatment is a luxury. If you have the time, these steps will make facials more approachable and easier to implement into a busy schedule.
Plan your wedding like a pro.