6 Beauty Tutorials Every DIY Bride Should Watch
Taking the DIY beauty road on your big day? Don't go in blind! Skip the stress with these six YouTube videos that break things down by step by step.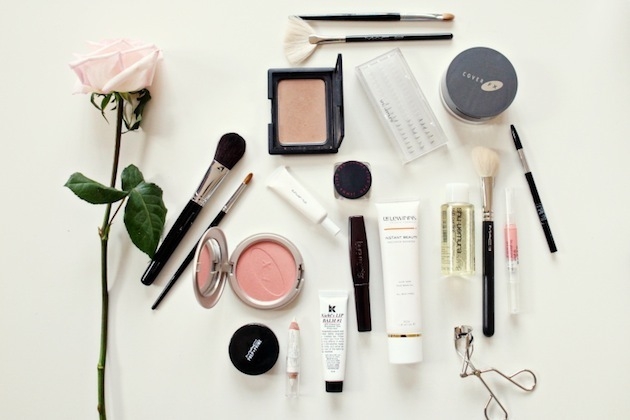 Photo by Dasha Caffrey on Bridal Musings
1. The classic smokey eye
Going for a classic yet sexy look? A dramatic style? You're going to want a smokey eye! This video teaches you how to do a classic, unfussy smokey eye that uses just two colors.
2. Bold brows
Every bride wants sleek, defined brows—especially on a day when she'll be photographed about a million times. Learn how to define those brows with this video.
3. False lashes.
False eyelashes are meant for special occasions, and what's more special than your wedding day? Break out the falsies—whether they're big and bold or light and subtle—and apply them like this.
4. Sleek contouring.
Everybody has amazing bone structure—you just need to know how to highlight your best features. That's what contouring is all about. With just some bronzer and highlighter, you can achieve this Kim Kardashian-esque look.
5. Perfectly applied lipstick.
Most of the time, you probably just swipe on lipstick like it's lip balm. But to make your color last all day long and really stand out, it's best to apply it carefully, like the way this tutorial describes.
6. Conceal blemishes.
It might sound like a nightmare, but it's possible that you'll wake up on your wedding day with a pimple or blemish. Don't freak! It's totally possible to cover it up. These tutorials can e a huge help for mastering key beauty techniques, but don't just save them for the big day. Watch them ahead of time and practice, practice, practice so there are no surprises when you start getting ready.  
Browse more wedding day beauty advice on Lover.ly:
6 Hair and Makeup Mistakes to Avoid on the Big Day
How to Prep for Your Wedding Hair and Makeup Trials
How to Match Your Makeup to Your Wedding Style