Content & Social Media Intern
Join the Loverly team! We're looking for a Content & Social Media Intern to support our Marketing Team across all Loverly's content initiatives.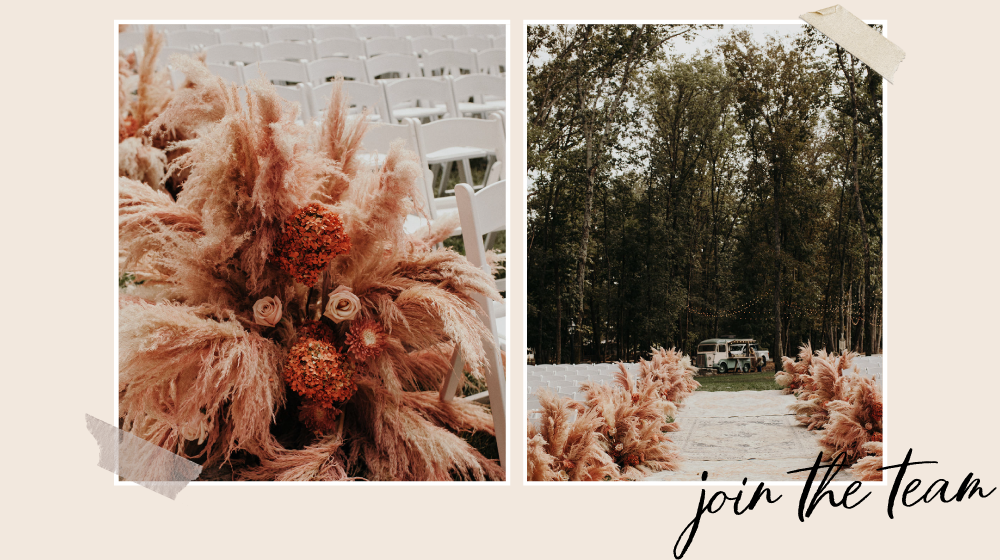 Role Description:
Are you an eager student who happens to love consuming content, being updated on the latest trends and is well-versed in the social media landscape? We're looking for a savvy digital creative that is ready to support the Loverly marketing team with editorial content, social media and real wedding submissions. This intern will work with the Loverly team to oversee the real wedding submissions process and upload, collaborate with our social team for inspirational wedding content, and support the editorial team. 
The right candidate will have a passion for content and be experienced in writing, editing and SEO.  They will also have a key eye for wedding inspiration, design and bridal fashion and assist in curating top-level wedding photography images for the Real Weddings spotlight on the Loverly site. This position will also support our Social Media team with curation, content engagement and new vendor relations. 
It is crucial that our candidates are organized, able to multitask, and can manage their projects and deadlines independently while being nimble and flexible in all scenarios. The digital world is a fast-moving one! So you'll need to be prepared to support the Loverly team and always have an understanding of the brand voice and aesthetic.
Responsibilities:
Support the team with curation of wedding inspiration, real wedding photography and new social media content
Manage and oversee the real wedding submission vetting and upload process 
Engage with Loverly social media accounts and build new vendor relations
Gain experience in editorial content writing, SEO and support with the content management 
Assisting the Loverly team on all ongoing editorial tasks, projects, and as-needed to-dos
What We're Looking For: 
Strong eye for wedding inspiration content, images, and editorial direction
Top-notch editing and writing skills with a solid attention to detail

Basic knowledge of SEO best practices and writing principles
Experience in social media is a plus
Experience in wedding-adjacent industries is another plus
Organization, attention to detail, and the ability to manage metrics-tracking tasks
Promptness and effective calendar management
Enthusiasm for being a part of a collaborative, creative, and results-driven organization
Please Include:
Your up-to-date resume
A cover letter that speaks to your interest in this position, your qualifications, and most importantly your personality and passions. Your cover letter is your chance to show us how you'd fit with our team, not just to list of your accomplishments. We're sure you've accomplished some very impressive things in your career thus far, but we can read your resume for those.

**Applications without a cover letter will not be considered**

A link to creative portfolio if applicable 
Job Details
This internship is a great opportunity to learn more about the latest in wedding planning innovation while building your career portfolio. All applicants should be passionate about 
Interns will receive a stipend or school credit. All applicants MUST be enrolled in college or an accredited school to be considered.
Interested in applying for this position?
APPLY NOW
About Loverly
Loverly is the fastest growing and trusted digital destination for modern couples planning their wedding.  Our inclusive, innovative, and integrated content spans across key wedding planning categories and lifestyle topics that are relevant and important to today's nearlyweds. 
We are an Equal Employment Opportunity employer and practice the right of each person to apply and be evaluated for employment opportunities without regard to race, color, sex, disability, age, veteran status, religion, ancestry, genetic information, or national origin. This guarantees everyone the right to be considered solely on the basis of his/her ability to perform the duties of the job in question, with or without reasonable accommodation(s). Essential Functions Duties that are basic or fundamental to a position. Under the Americans with Disabilities Act, reasonable accommodation must be made in order to allow a qualified individual with a disability to perform the essential functions of a position. Minorities Men and women of those minority groups for whom EEO-6 reporting is required; that is, American Indian or Alaska Native, Asian, Black or African American, Hispanic or Latino, Native Hawaiian or Other Pacific Islander, and two or more races. The term may refer to these groups in the aggregate or to an individual group. Protected Class Group of people protected from discrimination under government regulations and laws. The specific groups are defined as women, American Indians or Alaska Natives, Asians, Blacks or African Americans, Hispanics or Latinos, Native Hawaiians or other Pacific Islanders, people of two or more races, people over 40, individuals with disabilities, and Disabled Veterans, Recently Separated Veterans, Other Protected Veterans, and Armed Forces Service Medal Veterans. Individuals are also protected from discrimination on the basis of genetic information under government regulations and laws. Qualified Individual with a Disability An individual with a disability who satisfies the requisite skill, experience, education, and other job-related requirements of a position held or desired, and who, with or without reasonable accommodation, can perform the essential functions of the job. Reasonable Accommodation used in connection with individuals with disabilities: Modification or adjustment to a job, the work environment, or the way a job is usually done that enables a qualified individual with a disability to enjoy an equal employment opportunity. Reasonable accommodations should be such that they do not create an undue hardship and may involve such actions as adjusting the physical environment, equipment, schedules, or procedures. Used in connection with religion: Requirement that an employer grants an employee accommodation for religious reasons. These accommodations may be adjustments to hours or days worked or other similar actions that will make it possible for an employee to fulfill his/her religious obligations. Undue Hardship An action that requires significant difficulty or expense in relation to the size of the employer, the resources available, and the nature of the operation.
Plan your wedding like a pro.