Senior Manager Content Creation & Social Strategy
Join the Loverly team! We're looking for a Senior Manager to support our Brand Marketing Team across all content and brand initiatives.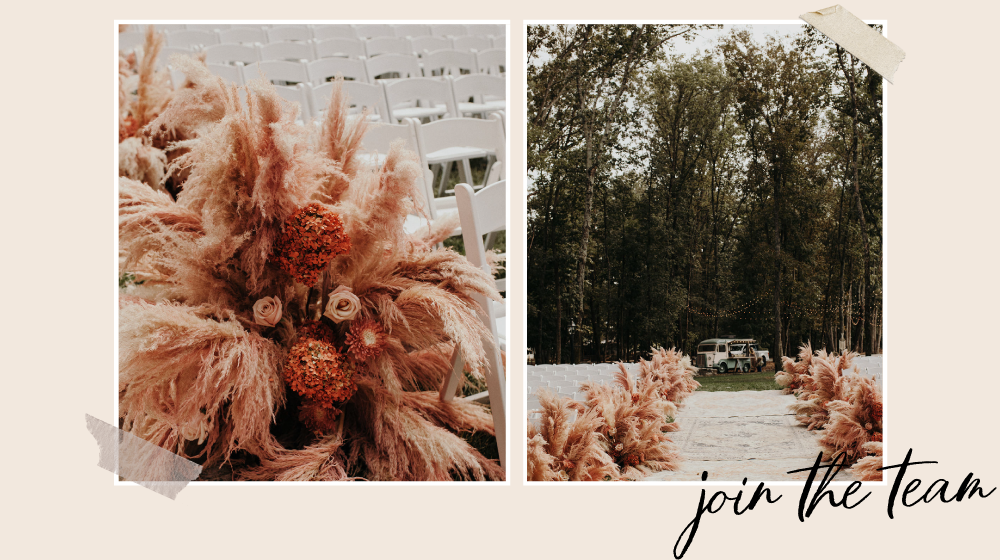 Role Description: 
The Manager of Content & Social Strategy will drive the ideation, execution and delivery of strategic content across all of the Loverly brand digital touchpoints including Instagram, TikTok, Facebook, Twitter and YouTube. The individual in this role will design and produce successful, creative social campaigns, maximizing opportunities for engagement and brand building. The ideal candidate must be a digital first creator, with multimedia design capability included but not limited to producing quality images and video content. You are not afraid to be in front and behind the camera at all times. 
This role is strategic, creative, and on the pulse of the wedding industry. You know trends before others and have a deep understanding of strategy and how to integrate audience insights into the brand positioning and messaging. You have a keen grasp of digital storytelling, channel objectives and understand their requirements/limitations across owned, earned and paid social. In addition to sourcing and creating all content, this role will also be responsible for all content planning, scheduling, live posting, and community management across all of the Loverly platforms. 
This role is currently remote and will report into our VP, Brand Marketing. This role will be involved in all of the Loverly marketing touchpoints inclusive of partnerships, content, digital and brand campaigns, and will work closely with our Brand and Partnership Teams.
Responsibilities: 
Develop, design, plan and execute social media assets and campaigns across all existing and emerging digital/social channels and platforms (Instagram, TikTok, Pinterest, Facebook, Twitter)
Create and manage content calendar inclusive of sourcing images, scheduling, planning and live posts for each platform 
Ability to creatively produce for video formats, as well as static image-based content
Strong eye to detail and the Loverly brand voice with curation of wedding content and the ability to establish visual language and branded content to effectively communicate with target audience 
Produce and coordinate videos, photoshoots, graphics, and other multimedia content briefs that are trending, on-brand, compelling and engaging
Experience and/or a current understanding to the wedding industry and relevant trends within the media industry
Community, influencer and vendor management inclusive of daily communication, new brand opportunities and ongoing projects 
Collaborate and work in close partnership with Editorial, Partnership and Brand team Content Production team to to craft brand, partnership and content strategy
Lead and oversee the Loverly TikTok strategy inclusive of creative content production, community management, engagement,  brand initiatives, event coverage, partnership obligations and more 
What We're Looking For: 
At least 5 years experience leading a brand or creative agency social media account across various platforms
Ability to create and capture custom content inclusive of videos, reels and graphics - not afraid to be creative and get in front of the camera! 
Expert level experience in Adobe Creative Suite (InDesign, Photoshop, Illustrator, After Effects, Canva) Animation Flash, HTML skills a plus - within Mac environment.
Creative portfolio demonstrating scope of creative capabilities, with a focus on digital design, art direction, and fresh digital media projects.
Strategic and conceptual thinking, with passion for innovation and disruption on social media platforms
Highly driven and energetic, proactive and takes initiative.
Success using social media scheduling tools with superior organizational, time-management and collaboration skills.
The ideal candidate lives and breathes social – thrives off creating content and communications that genuinely connects with audiences
Awareness of emerging technologies and platforms
Proactively seeks diversification of knowledge, skills, and abilities
Action oriented with ability to prioritize and drive results.
Strong analytical and problems-solving skills; high attention to detail.
Adaptable and able to handle pivots in priorities, critiques, and edits.
Highly versatile and dynamic creative concepting, design, and art direction skills.
Interested in applying for this position?
APPLY NOW
About Loverly:
Loverly is the authority in wedding planning. Our inclusive, innovative, and integrated content spans across key wedding planning categories and lifestyle topics that are relevant and important to today's nearlyweds. 
We are an Equal Employment Opportunity employer and practice the right of each person to apply and be evaluated for employment opportunities without regard to race, color, sex, disability, age, veteran status, religion, ancestry, genetic information, or national origin. This guarantees everyone the right to be considered solely on the basis of his/her ability to perform the duties of the job in question, with or without reasonable accommodation(s). Essential Functions Duties that are basic or fundamental to a position. Under the Americans with Disabilities Act, reasonable accommodation must be made in order to allow a qualified individual with a disability to perform the essential functions of a position. Minorities Men and women of those minority groups for whom EEO-6 reporting is required; that is, American Indian or Alaska Native, Asian, Black or African American, Hispanic or Latino, Native Hawaiian or Other Pacific Islander, and two or more races. The term may refer to these groups in the aggregate or to an individual group. Protected Class Group of people protected from discrimination under government regulations and laws. The specific groups are defined as women, American Indians or Alaska Natives, Asians, Blacks or African Americans, Hispanics or Latinos, Native Hawaiians or other Pacific Islanders, people of two or more races, people over 40, individuals with disabilities, and Disabled Veterans, Recently Separated Veterans, Other Protected Veterans, and Armed Forces Service Medal Veterans. Individuals are also protected from discrimination on the basis of genetic information under government regulations and laws. Qualified Individual with a Disability An individual with a disability who satisfies the requisite skill, experience, education, and other job-related requirements of a position held or desired, and who, with or without reasonable accommodation, can perform the essential functions of the job. Reasonable Accommodation used in connection with individuals with disabilities: Modification or adjustment to a job, the work environment, or the way a job is usually done that enables a qualified individual with a disability to enjoy an equal employment opportunity. Reasonable accommodations should be such that they do not create an undue hardship and may involve such actions as adjusting the physical environment, equipment, schedules, or procedures. Used in connection with religion: Requirement that an employer grants an employee accommodation for religious reasons. These accommodations may be adjustments to hours or days worked or other similar actions that will make it possible for an employee to fulfill his/her religious obligations. Undue Hardship An action that requires significant difficulty or expense in relation to the size of the employer, the resources available, and the nature of the operation.
Plan your wedding like a pro.