Graphic & Video Designer
Join the Loverly team! We're looking for a Graphic & Video Designer to support our Marketing Team across all Loverly's content initiatives.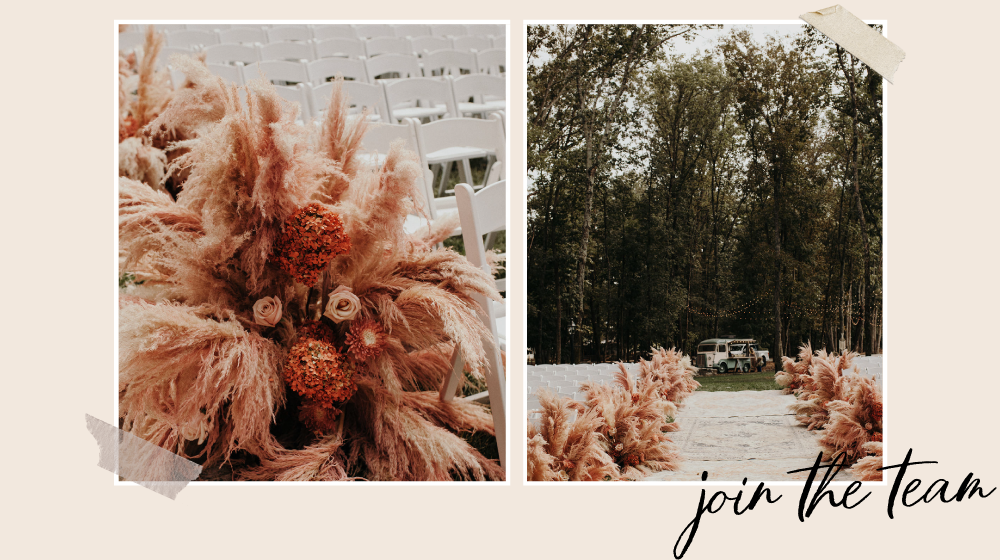 Role Description: 
We are seeking a creative and passionate Graphic & Video Designer to join the Loverly Brand team. This person will be responsible for supporting the team for all graphic design requests relating to brand marketing materials, email, social media platforms, product launches and video content. You will have a hand in all marketing assets and will work closely with the Loverly Brand team across brand marketing and external partnerships. This person should have extensive knowledge designing email and social campaigns and have a clear understanding of what works specifically for each platform. 
The individual in this role should also have an understanding of technical video editing for social media platforms (primarily Instagram and TikTok) and how they are created, produced and edited. The person in this role will not need to necessarily create the original video content but should have experience with editing, cutting or adding graphic elements to specific video clips. They should also understand how to build videos specific to each platform, inclusive of In-feed Videos, Reels, Stories, Ads, Moving banners, etc. The ideal Graphic & Video Designer is super creative with an understanding of storytelling and is comfortable providing recommendations, creative feedback and taking lead in video and graphic creation and design. 
This role is currently remote with future potential to work from our New York or LA offices. This role will report into our VP, Brand Marketing and will work closely with our Brand and Partnership Teams.
Responsibilities: 
Collaborate in the development of the Loverly brand voice and esthetic through creative storytelling across marketing assets including but not limited to email, social, and website 
Graphic design 
Deliver polished edits that illustrate a keen understanding of the Loverly brand, client feedback and what works for each designated platform (e.g.social vs. email vs. site)
Ability to project manage team requests, creative asset delivery timelines, and content upload across team management tools including Google Drive, Monday, Box, Presentations, etc.
What We're Looking For: 
Extensive knowledge in video and graphic design storytelling from concept through delivery
Proficient in Photoshop, Adobe Premiere, Canva with a keen sense of pacing, style, and design
Extensive experience designing digital newsletters within email platforms such as Klayvio or Mailchimp with a strong understanding of email creative with the ability to provide creative solutions and recommendations
Experience building marketing assets for individual brand campaigns, emails, pitch decks, and social media platforms 
Passion for graphic and video design specifically for ads and social media platforms 
The person in this role should have a strong narrative voice and vision and be comfortable providing brand recommendations that fit the Loverly brand and aesthetic 
Excellent organization skills and extremely detail oriented with the ability to provide fast creative solutions  
A team player who is excited to collaborate with all departments 
Interested in applying for this position?
APPLY NOW
About Loverly:
Loverly is the fastest growing and trusted digital destination for modern couples planning their wedding.  Our inclusive, innovative, and integrated content spans across key wedding planning categories and lifestyle topics that are relevant and important to today's nearlyweds. 
We are an Equal Employment Opportunity employer and practice the right of each person to apply and be evaluated for employment opportunities without regard to race, color, sex, disability, age, veteran status, religion, ancestry, genetic information, or national origin. This guarantees everyone the right to be considered solely on the basis of his/her ability to perform the duties of the job in question, with or without reasonable accommodation(s). Essential Functions Duties that are basic or fundamental to a position. Under the Americans with Disabilities Act, reasonable accommodation must be made in order to allow a qualified individual with a disability to perform the essential functions of a position. Minorities Men and women of those minority groups for whom EEO-6 reporting is required; that is, American Indian or Alaska Native, Asian, Black or African American, Hispanic or Latino, Native Hawaiian or Other Pacific Islander, and two or more races. The term may refer to these groups in the aggregate or to an individual group. Protected Class Group of people protected from discrimination under government regulations and laws. The specific groups are defined as women, American Indians or Alaska Natives, Asians, Blacks or African Americans, Hispanics or Latinos, Native Hawaiians or other Pacific Islanders, people of two or more races, people over 40, individuals with disabilities, and Disabled Veterans, Recently Separated Veterans, Other Protected Veterans, and Armed Forces Service Medal Veterans. Individuals are also protected from discrimination on the basis of genetic information under government regulations and laws. Qualified Individual with a Disability An individual with a disability who satisfies the requisite skill, experience, education, and other job-related requirements of a position held or desired, and who, with or without reasonable accommodation, can perform the essential functions of the job. Reasonable Accommodation used in connection with individuals with disabilities: Modification or adjustment to a job, the work environment, or the way a job is usually done that enables a qualified individual with a disability to enjoy an equal employment opportunity. Reasonable accommodations should be such that they do not create an undue hardship and may involve such actions as adjusting the physical environment, equipment, schedules, or procedures. Used in connection with religion: Requirement that an employer grants an employee accommodation for religious reasons. These accommodations may be adjustments to hours or days worked or other similar actions that will make it possible for an employee to fulfill his/her religious obligations. Undue Hardship An action that requires significant difficulty or expense in relation to the size of the employer, the resources available, and the nature of the operation.